The African Export-Import Bank (Afreximbank) has set a timeline for a long-planned 500-bed hospital in Nigeria which it intends to be the first in a continent-wide network of new health facilities serving citizens across the economic spectrum.
Construction of the African Medical Centre of Excellence (AMCE) in Abuja is scheduled to begin in the fourth quarter of 2021 and commissioning is scheduled for the first quarter of 2024.
The project will be implemented in four phases over a six-year period, starting off with a 170-bed specialist hospital before expanding to a 500-bed facility. The bank says the hospital "will provide world-class care to both low and high-income patient groups across the continent."
The AMCE will offer diagnostics, treatment, nuclear medicine, surgery and post-surgical care, along with specialist services covering oncology, haematological diseases – including sickle cell and blood cancers – and cardiovascular ailments. It will also offer education and clinical research services.
Afreximbank predicts that the hospital will serve 50,000 people every year and provide 3,000 jobs during the construction and operational phases. The budget for the project has not been revealed.
The bank has enlisted London's King's College Hospital as a clinical partner, who will support the development of clinical expertise and protocols, governance and administration, facility and service set-up, recruitment, education and training. KCH will also work with the Christie NHS Foundation Trust, the largest single site cancer centre in Europe, to provide oversight of oncology services at AMCE.
"The African Medical Centre of Excellence is a landmark project for Africa. Designed as an initiative under Afreximbank's 5th Strategic Plan, we are now pleased to be concretising our aspirations," said Benedict Oramah, president of Afreximbank.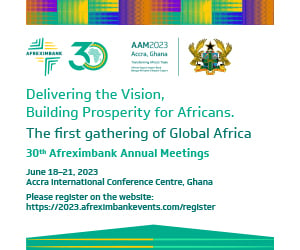 "With successful delivery of the Abuja AMCE, the Bank will be well prepared to implement its continent-wide plan of developing a network of AMCEs across Africa and contribute its quota in improving the quality of lives of the African people. The Abuja AMCE will tackle the rising burden of communicable and non-communicable diseases, with general care capabilities that will serve the entire West Africa region and beyond. It is a demonstration project that will trigger similar medical centres across the continent."
Healthcare has returned to the top of the agenda of African policymakers since the onset of the Covid-19 pandemic, which has spurred demands for new investment amid a shortage of adequate facilities to deal with the disease.
A WHO survey carried out in May found that in many African countries, crucial equipment and the health workforce required to handle severely ill Covid-19 patients fall far short of needs. Of the 23 countries responding to the survey, most have fewer than one intensive care unit bed per 100,000 population and will require an increase of between 2500% and 3000% to meet needs during a surge. Among the countries providing information on ventilators, only a third of their intensive care unit beds are equipped with mechanical ventilators.
In 2001 African governments signed up to the Abuja Declaration, pledging to allocate at least 15% of their annual budgets to the health sector.
While things have improved – the average level of per capita public spending on health rose from about $70 in the early 2000s to more than $160 in 2014 – progress has not been uniform, with some countries spending less on health as a percentage of total public spending than was the case in the early 2000s.
Millions of Africans lack adequate coverage and remain dependent on expensive out-of-pocket expenses to cover healthcare emergencies.
Subscribe for full access
You've reached the maximum number of free articles for this month.
Digital Monthly
£7.00 / month
Recieve full unlimited access to our articles, opinions, podcasts and more.
Digital Yearly
£56.00 / year
Recieve full unlimited access to our articles, opinions, podcasts and more.