Tech firm Andela, which connects African software developers with global clients, is expanding its talent pool into South America.
The firm is hoping to capitalise on a surging demand for remote software engineers as companies around the world become more comfortable with remote working arrangements.
Over the past year, the pandemic's normalisation of remote working has boosted the business models of companies such as Andela, says CEO Jeremy Johnson.
"This was already a trend taking place before the pandemic, but the pandemic accelerated it dramatically," he says.
Currently, around 30% of the engineers that apply for Andela's placements are from Latin America, while the company now accepts applications from 168 countries worldwide.
Andela launched operations in Nigeria in 2014 to help global companies overcome the severe shortage of skilled software developers and ran programmes to train African software engineering talent. Since then, the company has hired and developed more than 700 software engineers across the continent and hired them out to more than 180 global companies, including Viacom, Pluralsight and GitHub. High profile investors in the firm have included Al Gore's Generation Investment Management, Mark Zuckerberg's Chan Zuckerberg Initiative and GV (Google Ventures).
More time-zones and jobs
The firm says that expanding its frontiers beyond Africa will bring in more clients from different time-zones, and drive growth with greater diversity. But the majority of Andela's talent is still African.
"Our DNA is very much rooted in Africa. We care deeply about the ecosystem overall," he adds.
Yet the firm has faced challenges in Africa in the past two years after an initial rapid expansion. In 2019 it announced that it would wind down its physical campuses in Nigeria, Kenya, and Uganda and laid off hundreds of junior engineers after admitting that it could no longer find 'meaningful work' for them. The firm subsequently decided to focus on "experienced talent" including mid-level and senior software engineers. Around 135 non-engineering staff were laid off in mid-2020 in response to the pandemic, according to reports, and senior staff took paycuts. Johnson confirmed that the firm is not planning on opening further campuses.
"We're not planning on opening up new campuses ultimately because we're able to move faster and connect opportunity more effectively when we don't require people to come to a single location."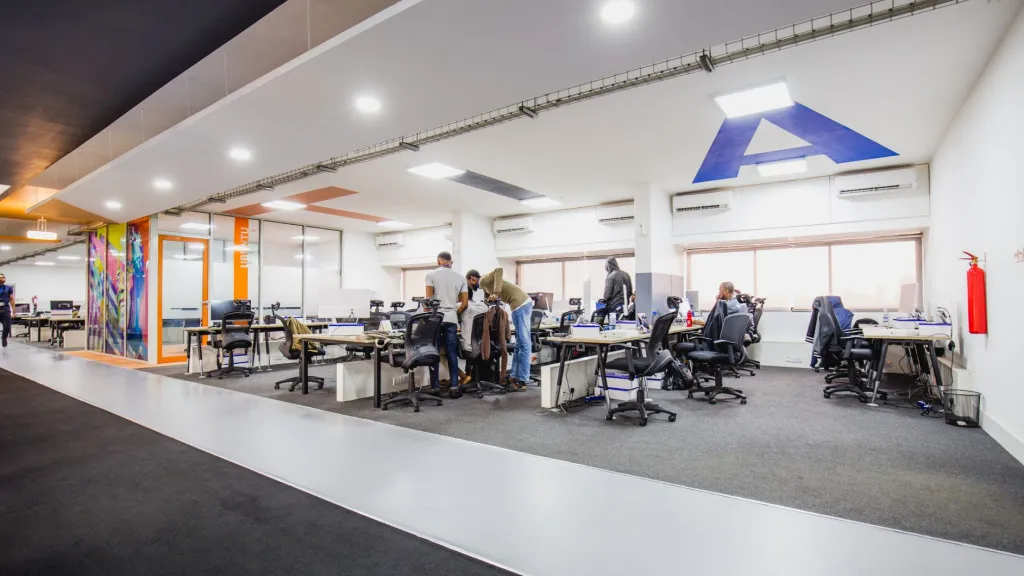 The continent's infrastructure has increased the share of Africans working remotely. And while electricity has been a constant and early challenge, huge strides have been made in addressing power shortages, Johnson says.
In 2020, Lagos municipality laid 3,000 km of fibre optic cable in the city, while an additional 3,000km will be installed this year.
"This was a massive step forward for the tech ecosystem," Johnson says. I think we're seeing material progress that helps accelerate our progress in Africa."
"We've in some ways helped push but also ridden this wave of tech innovation and development on the continent, because people recognise that this is an opportunity to bring the world closer together and create high quality jobs at scale and ultimately to create human potential."
Subscribe for full access
You've reached the maximum number of free articles for this month.
Digital Monthly
£8.00 / month
Receive full unlimited access to our articles, opinions, podcasts and more.
Digital Yearly
£70.00 / year
Receive full unlimited access to our articles, opinions, podcasts and more.