It's easy to overstate the significance of a new, impressive, female politician at the helm of a developing nation as a major indicator of change, but in the case of Samia Suluhu Hassan, the hype may be justified.
Stepping into the spotlight to head the government and appoint a fresh-faced administration following the sudden death of President John Magufuli, Tanzania's new president has wasted no time in asserting a more liberal agenda.
Hassan has also appointed an advisory committee focused on how to curb the spread of Covid-19, softening investor sentiment and signalling a departure from her predecessor's policy of Covid denialism.
In a further sign of progress, the new president has partly reversed a Magufuli-era policy of media censorship. In April, the government reinstated the licenses of all television stations that were banned by old regime, but other media, including newspapers were exempt from the measure.
She has proven to be neither a puppet nor a placeholder and instead has embarked on an immediate, determined course that is giving investors a lot to think about. But will it be enough to convince international observers that true change is afoot?
Hassan served as vice president to Magufuli in an administration that came under fire from the international community for hesitancy and inaction in its Covid-19 response. While it is clear that the new administration will not be an era of continuity, there are shards of progress within Magufuli's legacy that are worth preserving.
Magufuli's bullish approach to the private sector and efforts to diversify Tanzania's struggling economy won him plenty of supporters among the rural poor.
The late president also made progress in combating fraud and corruption in the nation's institutions. In a sign that the government would continue the late president's anti-graft drive, Hassan ordered the suspension of Tanzania's head of the ports authority over corruption allegations in late March.
But while progress has been made in attracting industry, natural resources and agriculture, much work remains to improve the strength of Tanzania's overall investment environment.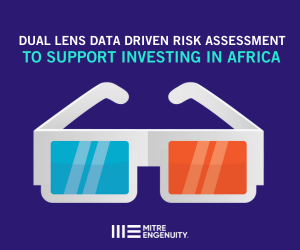 Banking reform
Tackling the voracious spread of Covid-19 through Tanzania is a good start. Examples from Taiwan, the United States, India and Germany have shown measurable economic recovery is following faster in the wake of vaccine programmes than many feared possible. With a Covid task force ready in the wings, a meaningful effort to contain the virus and an opportunity to rebuild should follow.
Among the other indicators of reform and progressive economic policy that investors are looking for is stability. Pre-Covid, many of the initiatives and policies aimed at strengthening institutions, incentivising investors, and stamping out corruption had already seen foreign direct investment flows into Tanzania grow to $1.1bn in 2019 – up from $1bn the previous year – and current FDI stock is estimated at $21.8bn.
This is also owing to long overdue reforms in the financial services and banking sectors coming online. In Tanzania's case, the key is consolidation. For decades Tanzania's banking system has been fragmented, with hundreds of co-operatives limping along with bad debts and ungovernable balance sheets, while only 9% of Tanzania's population have full access to a bank account, according to the Financial Inclusion Insights (FII) program.
Consolidating struggling banks and co-operatives into a smaller number of commercially viable enterprises will not only strengthen the overall investment environment, but will facilitate further reforms in financial inclusion, financial products, mobile banking, savings and loans.
And while advanced restructuring talks are underway with a number of leading banks in Dar es Salaam, foreign investors must recognise that while the origins of reform may lie in consolidation, the secret to sustaining progress and growth lies in the governance of these institutions.
If the new Hassan administration can recapture trust in the administration and management of institutions, then half of the work is already done.
The international political, development, and investment community stands behind the progressive agenda already outlined by Tanzania's first female president.
Technical and implementation partners are needed to make a success of government initiatives, and the private sector has a more important role to play than nodding approvingly from the sidelines.
Subscribe for full access
You've reached the maximum number of free articles for this month.
Digital Monthly
£7.00 / month
Recieve full unlimited access to our articles, opinions, podcasts and more.
Digital Yearly
£56.00 / year
Recieve full unlimited access to our articles, opinions, podcasts and more.