In the early 1990s, African football seemed on the cusp of domination of the world game. Sparked by a stunning World Cup victory of Cameroon over reigning champions Argentina in 1990 – an assemblage of expat players from France's lower leagues overcame Diego Maradona's superstars – Africa was elevated to the third continental global power, after Europe and South America.
The future was African. But suddenly it wasn't. In a strange irony, Africa's famous devotion to football, its love of playing the game anywhere and everywhere, its fanatical fan following, became its undoing.
Rich football leagues elsewhere, alerted to Africa's irrepressible talent, harvested skilled players wholesale, gutting local clubs. Then satellite television arrived and flooded the continent with seductive images of the shiny overseas game, attracting African fans to Europe's leagues. And then there was administrative chaos, infighting and corruption that bled the systems dry.
Patrice Motsepe has vowed to change all that and put African football back where it should be: challenging for world leadership.
Thinking big
South African Motsepe, 59, a self-made billionaire mining magnate cum football club boss, was elected the new president of the Confederation of African Football (CAF) in Rabat, Morocco, on 12 March 2021 amid significant optimism.
His first words as president were stirring: "The plan is for an African team to win the World Cup … we must win and be respected. All African teams must compete and do well globally. We can succeed, and we will succeed."
He promised to boost football, from grassroots level in individual countries up to continental and international tournaments, with revitalisation of the flagship African Cup of Nations (Afcon). Television deals and building other revenue streams will be priorities. Growing private sector involvement was mentioned at Motsepe's media engagements in the aftermath of Rabat.
At the same time, he scotched two widespread rumours – that Afcon would be every four years instead of every two, and that CAF's headquarters would move from Cairo to Johannesburg.
"Over the next nine to 12 months, I will visit our 54 member countries … We will talk about the urgent steps we need to take to improve the game on the continent."
The man from Soweto called on people to think big. "We must stop being pessimistic. We must recognise our failures and fix them."
Addressing the failures
The failures he refers to are well documented. In August 2019, world football governing body Fifa felt obliged to take over the running of CAF for six months when the organisation became mired in multiple corruption cases and its then-president Ahmad Ahmad of Madagascar was arrested as part of a police probe.
Ahmad was released without charge, but in November FIFA banned him from all football-related activity for five years for offering and accepting gifts and other benefits and misappropriation of funds. Before Ahmad's abbreviated three-year term, CAF had been headed by Issa Hayatou for 28 years – a marathon term marked by a few achievements and not a little controversy.
A new start in 2021 was needed and four candidates put their names forward for the CAF presidency – Motsepe and rivals from Senegal, Mauritania and Côte d'Ivoire.
Power-brokers behind the scenes, intent on forging a new unity, felt Motsepe was the man for the job and persuaded the other candidates to withdraw in return for other posts in the new regime.
Motsepe's suitability stems from his obvious business acumen, his experience of owning a top South African club, Mamelodi Sundowns, and his great personal wealth – which is seen as a disincentive to corruption.
After the election, he promised to step down at the end of his first four-year stint if CAF had not progressed.
He now also serves as a Fifa vice-president but says he has no plans to run for the Fifa presidency in the future.
"This period of leadership will be judged not by my election manifesto but by results. Results breed success. We must score goals and win. I am not going to be president of an organisation that four years from now has not made practical and tangible progress. It is not going to happen.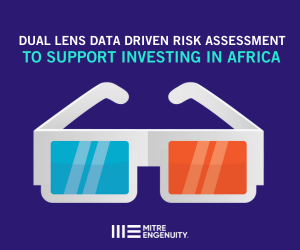 "I can assure you that I have no intentions of running for the Fifa presidency, not at all."
Rise to riches
Motsepe, of royal Tswana decent, was born in Soweto in 1962. His father was a schoolteacher and ran a small shop popular with itinerant mine workers. Young Patrice learnt the basics of business and about the world of mining, he has said.
He studied at Swaziland and Witwatersrand universities, specialising in mining and business law, eventually becoming the first black partner in Johannesburg legal firm Bowman Gilfillan, in 1994.
Switching to mining, he formed Future Mining and then African Rainbow Minerals (ARM). The latter acquired marginal gold mines from global giant AngloGold, with financing from future income, and set about making them profitable.
Motsepe very quickly became one of the most influential business personalities in South Africa, through a bewildering series of deals over a few years, partly assisted by the country's black economic empowerment (BEE) laws which helped to make him a mining magnate. JSE-listed ARMgroup, Harmony Gold and Teal Exploration are just some of the companies he controls.
He can be considered as part of South Africa's "establishment". His sister Tshepo is South Africa's first lady as the wife of President Cyril Ramaphosa. Another sister, Bridgette, is married to Jeff Radebe, the minister of energy in Ramaphosa's cabinet.
Last year, he courted controversy during the World Economic Forum where he attended a lunch with Donald Trump, where he said that Africa loved the American president. He later apologised for these comments.
In the financial sphere, his Ubunto-Botho Investments and private equity operation African Rainbow Capital (ARC) have stakes in scores of companies, such as Tyme Bank, telecoms company Rain and pensions administrator Alexander Forbes. He has been on boards at some of South Africa's biggest companies, such as financial services groups Absa and Sanlam, and headed up the Black Business Council, Business Unity SA (Busa) and the SA Chamber of Commerce. Forbes magazine ranked Motsepe ninth in its 2021 Africa Rich List, with known assets of $3.2bn.
In addition to owning Mamelodi Sundowns, who play in the Premier Soccer League and won the CAF Champions League in 2016, he has a 37% stake in the Blue Bulls rugby franchise.
The CAF involvement means he has cut ties to Sundowns, which is now run by his son. But first-hand experience with "The Brazilians", as the team is known because of its yellow and blue kit, has given him an inkling of what's in store for him.
"We will increase sponsorship for Afcon and the Champions League," said Motsepe on his return home from Morocco. "I had to take my own money to give to Sundowns when they won the Champions League. The money was OK, but not so OK. We need financing for the whole of the continent. We must get the private sector to sponsor African football. We must increase sponsorship significantly."
Motsepe said he would ask South Africa's Premier Soccer League chairman Irvin Khoza to resolve issues of acquiring TV broadcast rights for CAF matches. "He [Khoza] has been exceptional in negotiating TV rights. We will use his skills."
Bringing hope to supporters of African football
Motsepe is married to Dr Precious Moloi, a physician and fashion entrepreneur, and they have three children. They now have one of the biggest foundations on the continent.
Motsepe also reminisced about his rags-to-riches story: "When I was at university with my [future] wife, I used to say to her that one day I will own a soccer club. You must remember, at that time I didn't even have five cents in my pocket. I had no money.
"I should tell you, I made money by buying disused mines and mines that had been closed down. While studying in America, I researched how to make disused mines work. I had to read up extensively and then make it happen."
That's the vision and drive Patrice Motsepe brings to his new post – and it will give supporters of African football hope that their beloved game can ascend the heights it deserves.
Subscribe for full access
You've reached the maximum number of free articles for this month.
Digital Monthly
£7.00 / month
Recieve full unlimited access to our articles, opinions, podcasts and more.
Digital Yearly
£56.00 / year
Recieve full unlimited access to our articles, opinions, podcasts and more.