Plumes of steam rise out from the wooded interior of a large crater surrounded by a giant circular rim in an active volcano 50km outside Nairobi.
Away from the steep cliffs, the landscape gives way to a second crater floor which is mostly flat and has been inhabited by a local Maasai community for generations.
The formerly nomadic pastoralists consider Mount Suswa a holy place, calling it Oldonyio Lenkai in the Maasai language, which means "God's dwelling place." But while they believe the volcanic vents scattered across the landscape are sacred, others see the steam jets as a resource that must be harnessed.
Kenya is one of the leading countries in the world for geothermal power; 25% to 30% of installed grid capacity comes from the renewable energy, which uses naturally occurring steam to power turbines.
It is estimated that Kenya could hold as much as 10,000 MW of geothermal potential, around three times the current installed capacity.
The energy is cheap, clean and far more reliable than hydropower – Kenya's main source of power – which stops working during frequent droughts.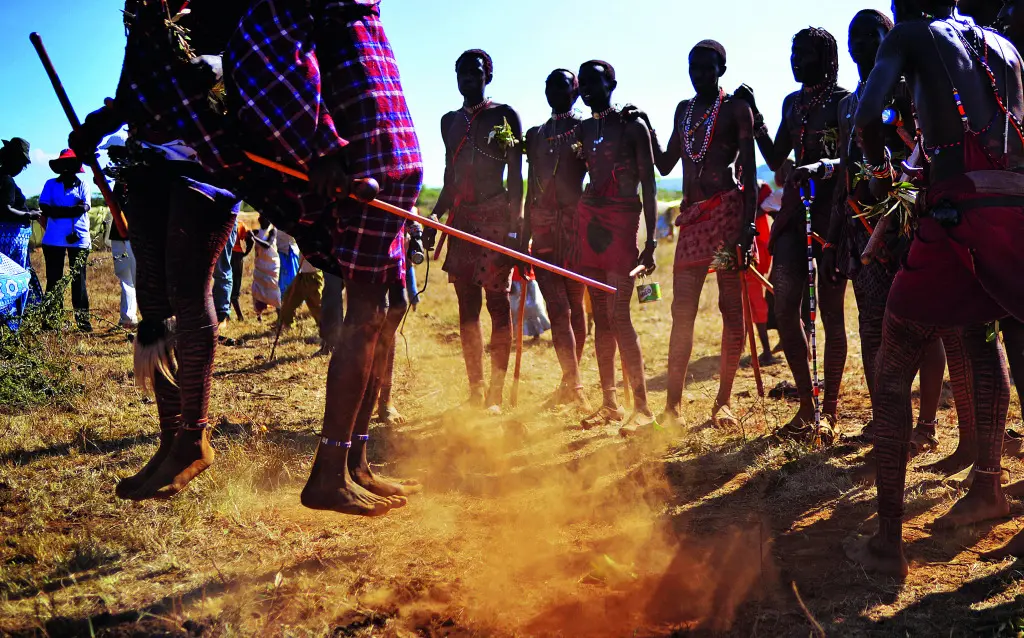 Land issues
However, there is a darker side to the history of geothermal development in Kenya. Previous developments have led to the removal of indigenous communities from their ancestral land, pushing thousands into poverty as they face the loss of livelihoods in new settings.
The jewel in Kenya's geothermal crown is the Olkaria plant near Lake Naivasha. It has been operational since 1981 and there have been several successive developments on the site over the decades.
In 2014, around 150 Maasai families were evicted from their homes and resettled in a nearby plot to make way for the Olkaria IV plant. The evictions were marred by controversy and were fiercely opposed by the local community.
The Maasai accused KenGen, the government-run utility which led the project, of failing to consult with the community and not following proper procedures.
The World Bank, a major donor of the project, conducted a review in 2015 and found that "people were resettled to land which was less suitable for them than their older habitats".
Fears of displacement
The Maasai living in Mount Suswa, around 50km south of Olkaria, fear that they will share the same fate as their relatives on the other side of the mountain.
"As a community we are very afraid of geothermal," says Jerimiah Tanin, a local guide. "We have seen the destruction which took place with the community living in Olkaria. They are crying now. They were pushed away from their native land to elsewhere. Now they are living a very different life from the life they were living. If they drill here, there will be relocations and we don't know where to go. There is no more land."
A group of Maasai leaders and stakeholders told African Business that the government-owned Geothermal Development Company (GDC), which was set up in 2008 with the specific task of finding more places to drill, came to Mount Suswa in 2013 and conducted a field survey.
The company plans to begin drilling three wells of 150 MW in September 2021, they say.
There are over 1,000 Maasai living in Mount Suswa who risk being displaced if the project goes ahead. Many do not have the language or employment skills to thrive in larger towns or cities.
"People who are living here, most of them didn't go to school," says Daniel Shonko, a young guide. "When the government chases them away they will not be able to live on the market and the town, because many of them don't even speak Kiswahili. All these people are pastoralists, they keep animals. Where will we put these animals in towns?"
The community also claims to have been kept in the dark about the GDC's specific plans, something which contravenes the government's legal right to acquire land. The Maasai claim they have not been informed about which plots of land will be gazetted, how much the land will be bought for and what the environmental impact will be.
The geothermal springs also serve as the Maasai's only supply of fresh water in Mount Suswa. It is created through a homegrown condensation technique. The Maasai fear that they will be unable to continue accessing the water source after the wells have been drilled.
"They [GDC] say they have conducted an environmental impact assessment plan but it is not clear to us, we as the landowners are not aware of it," says Wilson Pulie, the chairman of Suswa Conservancy. "There has been no public participation that has been done by the company."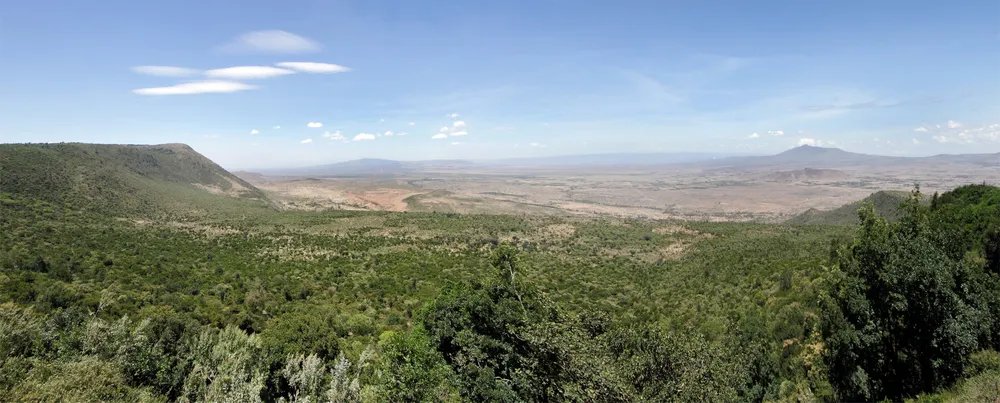 Legal issues
Community consultation is one of several steps that must be taken for the government to acquire land in Kenya, says Angela Kioi, managing partner at law firm Kioi & Co. Advocates.
Other requirements include establishing a fair market price for the land through an independent body and conducting an environmental impact assessment.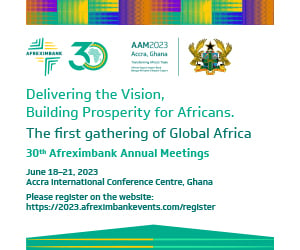 "In most of these cases you tend to find that the government skips processes," she says.
If the Maasai can prove in court that the correct procedures have not been followed, they may have a chance to delay the drilling. However, the Maasai will not be able to stop the process altogether, experts say.
Kenya's 2012 compulsory land acquisition act gives the government the power to "deprive or acquire any title or other interest in land for a public purpose subject to prompt payment of compensation".
Marianne Wiben Jensen, senior advisor at the International Work Group for Indigenous Affairs (IWGIA), says appealing to the international community is the Maasai's best bet to save their land: "They can get in touch with the UN's Special Rapporteur on the rights of indigenous peoples and ask them to conduct an investigation and contact the government if there are violations happening."
Another avenue is to raise public awareness and to inform the financiers, which could include development institutions, that the project might displace thousands of people.
Indeed, although the negative effects of fossil fuel projects on local communities are well documented, there is far less scrutiny when it comes to renewable projects.
Development funds for renewable projects might be less forthcoming if there is more awareness around local community issues.
According to a source familiar with the project, the GDC is still in the process of fundraising but nothing has been made public yet.
US geothermal company Cyrq Energy announced investment plans of up to $300m for the development of a 330 MW plant in Mount Suswa in 2018, but nothing has been reported since.
Italy's ambassador to Kenya signed an agreement in 2017 to support the development of geothermal energy in Kenya, which included Mount Suswa.
Kenya's energy surplus
Murefu Barasa, managing partner at EED Advisory, a Nairobi-based energy consultancy, believes the government has learned lessons from the issues that dogged Olkaria.
"KenGen admits that there were some mistakes made and now they are trying to avoid making them again," he says. "It's a sellable story with the Maasai. But it's not completely accurate because a lot has been done to try and compensate the issues that came up."
Kenya, however, currently has an energy surplus which begs the question of why the new plant is necessary.
Continued investment in energy is made to anticipate large infrastructure projects like the electrification of the standard gauge railway (SGR), a 1200 MW steel processing plant and an industrial park near Olkaria, Barasa says.
These projects are being rushed through by President Uhuru Kenyatta who is keen to secure his legacy with only one year left in office, critics say.
Meanwhile, the Maasai leaders in Mount Suswa are hoping that if they draw enough attention to the displacements it will force the government to abandon the project, and they can keep their land.
A long-dead Maasai holy man had prophesised that an energy company would come to the crater to drill for geothermal.
"He said that when we are together with our leaders we should not allow any drilling because this is a holy land," says Tanin, the guide.
"If we allow them to drill, then our god will go away and what will follow is an eruption. This is an active volcano. We fear that if some Maasai sign the papers to allow the company to drill here, then they will be the first people to die."
African Business contacted GDC for comment but had received no reply on 11 March 2021.
Subscribe for full access
You've reached the maximum number of free articles for this month.
Digital Monthly
£8.00 / month
Recieve full unlimited access to our articles, opinions, podcasts and more.
Digital Yearly
£70.00 / year
Recieve full unlimited access to our articles, opinions, podcasts and more.