At the beginning of 2020, few developing world regions excited as much attention as East Africa. Driven by a resurgent Kenyan economy, the promise of economic liberalisation in Ethiopia and the possibility of vast oil production in Uganda, investors were flocking to the region in the hope of taking advantage of bold new opportunities.
A year later, that picture looks very different. Ravaged by a war in Ethiopia, dubious elections in Uganda and Tanzania, and a second wave of the coronavirus, the region has become emblematic of Africa's struggles.
Despite the destabilising forces, the World Bank has projected that it will remain the continent's fastest growing region in 2021, alongside Southern Africa, with growth of 2.7%, but for some the shine has already worn off.
Ethiopia – can Abiy still deliver?
Ethiopia – lauded as the torch-bearer of an African renaissance when prime minister Abiy Ahmed won the Nobel Peace Prize in 2019 – has seen the democratic hopes of its 112m people start to unravel.
Abiy has been hailed as a reformer for easing the country's repressive political climate but his ambitious reform programme has uncorked ethnic and regional tensions that risk tearing Ethiopia's delicate patchwork of regions and groups apart.
Little more than a year after Abiy's triumph in Oslo, those tensions exploded into a deadly war between the central government and the dissident Tigray People's Liberation Front (TPLF) in the country's northernmost province. Central government forces soon captured the regional capital of Mekelle, but with the risk of Tigray sliding into a protracted guerrilla war, Abiy's dreams of leading his party to victory in national elections in June are at risk, according to one commentator.
Aly Khan Satchu, CEO of Investment Advisory firm Rich Management, says that Abiy can no longer lead the country through a painful democratic transition.
"I don't think he's the person who can deliver that development. I don't think the regions want him to deliver or have the faith in him to deliver it. It's impossible for the state to manage a guerrilla war up there and at the same time manage to control the rest of the country. If he puts more resources into Tigray he's going to lose more control of the other regions."
Abiy's political undoing is spooking investors, who saw his dynamic leadership as a key driver of economic reforms. It is not just the war that is casting doubt on the Ethiopian renaissance story. The slow pace of privatisation and a lack of industrial and financial development continue to rankle investors who hoped for more rapid progress in 2020, although the country is moving ahead with the liberalisation of its telecoms market in March.
For many investors, Ethiopia remains "no big deal yet", says Charlie Robertson, Africa economist at Renaissance Capital. Foreign investment in the country slumped to $2.5bn in 2019, from $3.3bn in 2018, according to UNCTAD's World Investment Report 2020. The IMF projects zero growth for the country in 2021.
"It's got one of the smallest manufacturing sectors on the planet. They make coffee and tea, and it's not big in global trade. They've got no equity market, they've only issued one bond. It's an interesting market for the future, but for my community of investors, not something that matters to them right now," Robertson says.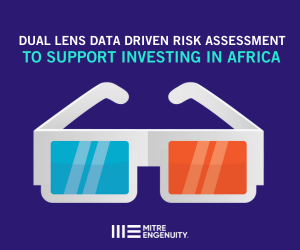 Setbacks in Kenya
Kenya, the region's most developed economy, has also been badly hit by the pandemic. GDP growth declined from 5.4% in 2019 to 1.5% in 2020 and is projected to rise back to 4.7% this year, according to the IMF.
"Kenya has suffered an unprecedented shock as a result of the Covid-19 pandemic… Kenya's development goals have nonetheless suffered a significant setback, and the country faces an arduous task of returning to a path of sustained and inclusive growth," says the Fund's November review.
A resurgence of the virus could prompt renewed lockdown measures in the economic engines of Nairobi and Mombasa after months of relative relaxation.
Flawed elections in Uganda and Tanzania
Elsewhere in East Africa, flawed presidential elections in Tanzania and Uganda resulting in victories for incumbents John Magufuli and Yoweri Museveni signalled that regional democracy is in decline.
The aftermath of Uganda's vote, as well as Museveni's inability to shift endemic youth unemployment, will continue to weigh on prospects, according to investors. Still, Museveni's re-election could see a continuation of his long-awaited oil development plans.
Agriculture holds out the prospect of a more sustainable East African recovery. Covid-19 has not diminished the demand for food, and in Kenya, where the World Bank estimates an additional 2m people have been thrust into poverty by the pandemic, many have returned to rural areas to eke out a living. Much-needed agricultural modernisation could give these workers a more permanent role in the rural economy.
"The advantage for these countries is that, no matter how rich or poor, people have an acre of land somewhere. As the economy started to weaken, people left the cities and went back to their farms and their fields. What governments have got to do is stimulate these people, and agriculture is the best and most democratic way of doing it," says Satchu.
The virus also offers a chance to slim down bloated bureaucracies which heavily burden government expenditures throughout the region.
"The footprint of the government is too big, it's too costly for what it's delivering. They've got to do what Covid made other people and businesses do – they've got to reduce the number of physical people in the government and deliver the same level of service. That's the cost reduction that will rebalance these economies," Satchu says.
Subscribe for full access
You've reached the maximum number of free articles for this month.
Digital Monthly
£8.00 / month
Recieve full unlimited access to our articles, opinions, podcasts and more.
Digital Yearly
£70.00 / year
Recieve full unlimited access to our articles, opinions, podcasts and more.