Ghana's incumbent President Nana Akufo-Addo won re-election on Tuesday, securing a second four-year term, according to the country's electoral commission.
Akufo-Addo won 51.6% of the votes, while his closest rival and former President John Mahama got 47.4%, Jean Mensa, head of the electoral commission, told journalists in Accra.
In a televised address on Thursday, his defeated opponent, opposition leader John Mahama rejected the results as "flawed."
"If we are to progress as a nation the sacred verdict of the people must be protected… and that is why I stand before you tonight unwilling to accept the results of a flawed election," Mahama said.
"Despite all of the ruling party's inducements, use of monetary enticements, and other such schemes on a scale never before seen, in the history of this country. It was clear from the votes that were legally cast, that the National Democratic Congress won the presidential and parliamentary elections," he said to cheers and shouts from the crowd of "Yes Mr President!"
Akufo-Addo's re-election campaign was built on a solid first-term record, with the economy growing at 6.5% in 2019 before the pandemic hit commodity prices, says Menzi Ndhlovu, senior analyst at Signal Risk.
"Prior to the pandemic Ghana was doing really well. Most Ghanaians are cognisant of the fact that the reality at present is due to factors that are out of the control of the current administration. Akufo-Addo and the NPP have done enough to guarantee their victory during this ballot."
Ghana's president, who assumed power in 2017, promised an ambitious industrialisation plan, including "a factory for every district and a dam for every village".
Since his previous victory over Mahama, he has attempted to tackle the country's debt, poverty and unemployment, while reforming the banking sector, Ndhlovu says.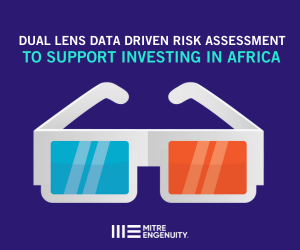 Challenges ahead
As Akufo-Addo enters his second term he is expected to renew efforts to wean the economy off its traditional dependence on gold and cocoa.
Nevertheless, the pandemic has presented a major challenge to his agenda. The IMF projects growth of just 0.9% this year, and the debt to GDP ratio has ballooned to 62%, according to Signal Risk. Ghana has officially registered over 52,000 coronavirus cases, and in April the IMF loaned the country $1bn to deal with the effects of the pandemic.
Ghana is still emerging from a tumultuous period under Mahama, whose tenure was marred by economic underperformance. A failure to meet targets on inflation, the budget deficit and growth led to a 2015 deal with the IMF.
"There are still factors limiting investment in Ghana. There is quite a lot of red tape when it comes to administration, transactions and starting businesses. Another challenge is boosting the country's business environment and appeal. All the rhetoric so far points to Akufo Atta being attuned to the problems Ghana is facing, and embracing a pro-market approach," says Ndhlovu.
Investors will be watching out for whether or not the new government meets its debt targets, and approaches the IMF for its 17th bailout.
"Markets will be cautiously optimistic with respect to how Akufo-Addo manages the economic recovery, and balances growth and stability. There's justifiable optimism that he'll revert to his policy direction prior to the pandemic, which was one of stable growth and a return to the statutory deficit limit, and an attempt to consolidate the country's debt, while promoting market friendly policies," Ndhlovu adds.
A peaceful election
In a bid to retain Ghana's hard-earned reputation as one of the most stable and democratic governments in West Africa, the parties pledged themselves to a peaceful election on Friday, when Akufo-Addo and Mahama signed a symbolic pact. Since holding its first multi-party elections in 1992, Ghana's electoral races have been competitive, but have passed largely without violence.
"That is down to a deeply democratic culture among Ghanaians, strong institutions, strong buy-in to the political configuration, and chivalry from the contestants," says Ndhlovu.
Subscribe for full access
You've reached the maximum number of free articles for this month.
Digital Monthly
£8.00 / month
Recieve full unlimited access to our articles, opinions, podcasts and more.
Digital Yearly
£70.00 / year
Recieve full unlimited access to our articles, opinions, podcasts and more.