Africa's digital transformation and its readiness to use technology to transform livelihoods lags far behind other regions, according to the Network Readiness Index 2020 released on Tuesday.
The index, compiled by the Portulans Institute, ranks a total of 134 economies on more than 30 technology-specific indices including four key pillars; technology, people, governance and impact.
Mauritius (61), South Africa (76) and Kenya (82) are Africa's top performers, but the top-ten is mostly made up of European countries and the United States, with Sweden ranked first.
Rwanda (96) emerged as the best country among low-income nations, followed closely by Tajikistan (109) and Uganda (114).
The bottom 21 countries are all found in Africa, challenging the often rosy view of technological progress found on the continent.
"Even though there is a lot of celebration around how far Africa has come, in terms of digitisation, there still is a lot more that needs to be done, if we really want to deliver an inclusive Africa," said Vera Songwe, executive secretary at the United Nations Economic Commission for Africa.
Africa has kept its position at the bottom of the table while the top 25 economies in the leaderboard have maintained theirs, leading to fears that the gap is widening.
"Once the 'ripple effect' of Covid starts to hit international trade and investment flows, such divergences between 'network-ready economies' and 'laggards' may be amplified," the report said.
The report uses McKinsey's definition of digital transformation, which covers four areas of transformation: business process, business model, domain and cultural/organisational transformation.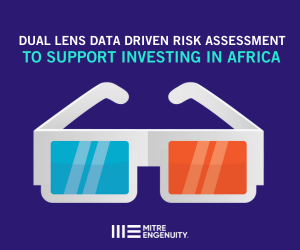 "Digital transformation can be a formidable tool to allow countries, cities, corporations, and individuals to build a better future. However, if unchecked and left to the spontaneous forces of the market, it may lead to the opposite outcome," said the report.
The report noted that trust and digital security is a key factor for digitising an economy as well as investing in human talent to drive innovation.
South Africa does particularly well in the governance pillar (52), and registers a strong performance in the three sub-pillars of trust (58), regulation (59) and inclusion (52).
The country's strongest sub-pillar relates to the adoption of and investment in future technologies (48), which ensures its place in the technology pillar (64), despite its weaker sub-indicators including access to ICTs (69) and creation of digital content (71).
Kenya, like South Africa, enjoys its best performance in the governance pillar (51), with encouraging levels of trust (50), regulation (58), and inclusion (65).
The country's strong showings in the sub-pillars related to businesses (51) and government (41) boost the people pillar (78), but they are partly offset by a low usage of ICTs among individuals (106).
The weakest dimensions for Kenya relate to technology (99) and impact (104).
Subscribe for full access
You've reached the maximum number of free articles for this month.
Digital Monthly
£7.00 / month
Recieve full unlimited access to our articles, opinions, podcasts and more.
Digital Yearly
£56.00 / year
Recieve full unlimited access to our articles, opinions, podcasts and more.