On 8 October, protests demanding the disbandment of the Special Anti-Robbery Squad (SARS), a unit of the Nigerian Police Force, began in major cities, including Nigeria's commercial capital of Lagos.
For years, SARS has been accused of harassment, torture, blackmail, illegal arrest, extortion, unlawful imprisonment, and the killing of innocent Nigerians. On 11 October, the inspector general of police, Mohammed Adamu, announced the disbandment of SARS with a promise to reform the police, but many protesters remained sceptical.
On October 20, after the Lagos state government announced a curfew, protestors again took to the streets, culminating in a massacre by security forces at the Lekki tollgate in Lagos (deaths for which the authorities have still not admitted responsibility) and further violent protests across the country.
The weeks of unrest, marked by the destruction of private and public assets including bank buildings, vehicles, and malls, have left insurance companies liable for claims worth billions of naira.
"It is a huge crisis," says Ekerete Gam-Ikon, a management consultant who focuses on insurance. "The destruction of assets has further deepened what may have been a crisis in the insurance sector in terms of claims, because the sector had been struggling with making people know that claims are being settled. Now that this has happened, it creates more claims."
On October 20, Toki Mabogunje, president of the Lagos Chamber of Commerce and Industry, estimated that Nigeria had lost more than N700bn ($1.8bn) in economic value since the #EndSARS protests started. The Lagos state government estimated claims for losses generated as a result of the protests at a trillion naira in Lagos alone.
Poor planning
Gam-Ikom says insurance companies have not made adequate reserves for the nationwide upheaval of the #EndSARS protests. Given the scale of the losses and damage, some insurance companies fear they won't be able to afford to settle claims for assets destroyed as a result of the protests.
"The industry is challenged, and the challenge has to be in the context of the fact they did not prepare for a time like this, which ordinarily is what insurance is all about."
According to the National Insurance Commission (NAICOM), which regulates the insurance business in Nigeria, insurance companies paid out total non-life insurance claims of N64bn in 2018 compared to N56.4bn a year earlier. Payouts this year are expected to be far greater.
The insurance sector has already been heavily impacted by the Covid-19 pandemic, as businesses pursue claims for lost earnings.
"It has caused a lot of financial loss in the insurance industry," says Titus Abe, founder and CEO of InsuranceHUB. "By the time we start filing claims, that is when we will know the impact. We have a very bad situation. If all the assets were insured, then insurance companies will settle them," he said.
Structural challenges
The impact of the protests and the pandemic is wreaking havoc on an industry already facing structural challenges.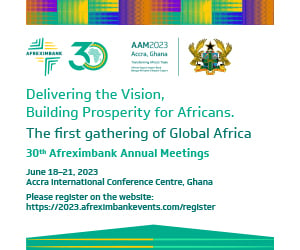 "Prior to the #EndSARS protests, the insurance sector was facing and still faces challenges of weak governance, poor communication with the market, low awareness and education, poor access to data, ineffective management of claims payment and slow adoption of technology," says Gam-Ikom.
"The insurance sector faces age-long problems of public mistrust and apathy and lack of capacity to address these problems which reflect in their low adoption of technology, poor product innovation and selling."
Fierce competition between firms sparked price wars in which companies undercharged on premiums to get an edge over their competitors. But as claims have begun rolling in, many of them have been left financially exposed, and some could even face bankruptcy.
"If the property is N100m and [the insurance company] is meant to charge a premium of 0.5% and you charge 0.2% because of competition, then you have put yourself in a position where you cannot generate money to make the reserve and pay the claims when the claims become due," says Gam-Ikom.
Speaking at a conference in early November, Sunday Thomas, NAICOM's chief executive and commissioner for insurance, said that insurance companies could not continue the widespread practice of offering free coverage for strikes, riots and civil commotion.
"The commission will be issuing directives to ensure that underwriting is strengthened to appropriately rate and charge requisite premiums so that profitability can be guaranteed and claims are settled promptly without financial strain on the companies," Thomas said.
Way forward
While #EndSARS claims are prompting immediate and significant challenges, experts say that a growing market for coverage against future unrest offers significant opportunities for companies if they can recapitalise and charge realistic premiums for products offered.
Gam-Ikom says the protests will force small businesses that do not have insurance to look at the opportunities of buying coverage, opening up the potential for a more nimble microinsurance sector.
"The problem is that traditional insurance companies cannot provide insurance that will meet [MSMEs'] needs. We need to have more microinsurance companies coming through to address the needs of the MSMEs' insurance."
Others argue that government legislation should compel home and vehicle owners to buy mandatory insurance in a bid to boost the market further. With customers more aware than ever of the importance of coverage after the destruction that took place in October, the crisis could offer the industry a historic opportunity.
"This is really an eye-opener for us," says Abe. "There are so many prospects in Nigeria's insurance industry today. The opportunities are there and they are so enormous."
Subscribe for full access
You've reached the maximum number of free articles for this month.
Digital Monthly
£7.00 / month
Recieve full unlimited access to our articles, opinions, podcasts and more.
Digital Yearly
£56.00 / year
Recieve full unlimited access to our articles, opinions, podcasts and more.