African leaders have congratulated Joe Biden on his election as 46th president of the United States, even as Donald Trump continues to angrily contest the validity of the poll.
The 77-year old's projected victory in his birth state of Pennsylvania allowed the Democrat to pass the 270 electoral college votes required for victory. Kamala Harris, his running mate, will be the first woman of colour to hold the office of vice-president in American history. Following the announcement of Biden's victory, African leaders were quick to send their congratulations to the president-elect.
"My congratulations to US President-Elect @JoeBiden and Vice President-Elect @KamalaHarris on your historic #Election2020 win. #Ethiopia looks forward to working closely with you," tweeted Ethiopian Prime Minister Abiy Ahmed.
"We congratulate President-Elect @JoeBiden and Vice President @KamalaHarris and the American people on your election. We look forward to working with you and deepening our bonds of friendship and cooperation," tweeted South African President Cyril Ramaphosa.
Biden's victory may be a relief for African leaders after four years of Trump's norm-shattering presidency. Trump did not visit the continent during his unconvential presidency, and rattled Africans with intemperate comments about African countries in 2018. His administration robustly challenged Chinese influence in African states and promised to prioritise US trade and commercial ties with limited success.
In a statement following his election, Biden said that he would seek to unite the nation after a bitter contest.
"I am honored and humbled by the trust the American people have placed in me and in Vice President-elect Harris. In the face of unprecedented obstacles, a record number of Americans voted. Proving once again, that democracy beats deep in the heart of America. With the campaign over, it's time to put the anger and the harsh rhetoric behind us and come together as a nation. It's time for America to unite. And to heal. We are the United States of America. And there's nothing we can't do, if we do it together."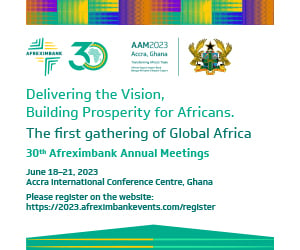 But in a series of tweets on Saturday, Trump continued to insist that he had won the election "by a lot", having earlier alleged a dark conspiracy of "historic election interference from big media, big money, and big tech" without providing evidence. Trump said that he will continue with legal challenges, but a number of lawsuits have already been thrown out by states and conservative media outlets that have long backed the president appear to be resisting his claims of fraud.
Trump declared victory as early as Wednesday morning after securing the Republican heartlands of Texas and Florida, but Biden ate into his lead as mail-in votes were counted.
Africa watches
The contested election in the world's most powerful economy has been eagerly watched in Africa. Since assuming the presidency, Trump's administration has seen the continent as a battleground in its contest with China and has repeatedly lashed out at Beijing's political and commercial influence in African states.
In December 2018, Trump's then national security advisor John Bolton articulated the administration's Africa strategy, which he said would "put the interests of the American people first, at home and abroad" by boosting US trade and commercial ties on the continent, reprioritising aid, and thwarting the African ambitions of a "predatory" China. That reset followed a US travel ban in 2017 which targeted several Muslim-majority African countries, including Libya, Somalia and Sudan, on security grounds.
In recent weeks, the Trump administration delisted Sudan from its state sponsors of terrorism list, but only after Khartoum agreed to normalise relations with US ally Israel. But the administration has since frayed ties with Africa by blocking the election of Ngozi Okonjo-Iweala as the first African director-general of the World Trade Organization.
"Congratulations to the next US president @JoeBiden and vice president @KamalaHarris on their historic victory. This milestone serves as a powerful affirmation that women and women of color can and should belong in every level of government. Amujae! We are going up!" tweeted Ellen Johnson Sirleaf, former president of Liberia and a Nobel Peace Prize laureate.
Subscribe for full access
You've reached the maximum number of free articles for this month.
Digital Monthly
£7.00 / month
Recieve full unlimited access to our articles, opinions, podcasts and more.
Digital Yearly
£56.00 / year
Recieve full unlimited access to our articles, opinions, podcasts and more.