Mixed martial arts (MMA) is the fastest-growing sport on Earth, measured in participation and audience, and African-born fighters are grappling their way to the top of the Ultimate Fighting Championship (UFC), the wildly successful US promoter at the heart of the $7bn industry.
Nigerian middleweight Israel "The Last Stylebender" Adesanya and welterweight Kamaru Usman both won UFC championship belts in 2019, boosting a growing subculture in sub-Saharan Africa.
"No matter what colour you are, what language you speak or what country you come from, we are all human beings and fighting is in our DNA. We get it and we like it," said UFC president Dana White, speaking of the sport's global appeal.
In 2016, White sold UFC, founded in Las Vegas in 1993, to a group led by Endeavor, a US owner of talent and media properties, for $4bn. In 2018, the firm struck a five-year, $1.5bn TV deal with Disney's ESPN.
The brand is expanding its global reach, with "Performance Institutes" recently built in Las Vegas and Shanghai. Plans are being made to take the UFC into new markets, and the ascendency of African talent could lead the organisation to build foundations on the continent.
African fighters make waves
Of the UFC's almost 600 professional fighters from around the world just 11 are African, yet two of the eight UFC weight divisions have African-born champions. Cameroonian heavyweight Francis Ngannou has a chance of growing that with a title shot against American Stipe Miocic later this year.
Africa's ancient fighting culture in wrestling and traditional forms of boxing from Senegal to Somalia, alongside Southern Africa's strong performance in boxing and MMA, means the burgeoning scene is being closely watched by Duncan French, vice-president of performance at the UFC Performance Institute.
"African fighters are making waves right now," says French. "These people have produced world-class athletic talent, largely without an infrastructure of development and talent improvement.
"When the UFC enters a new market they look for peace and stability and athletic development potential. In new territories we might be trying to use a Performance Institute to drive pay per view buys and accelerate interest that way. If you look at Africa that's probably not going to be the case, but we would more likely go there for pure talent development, to bring out some incredible athletes to light up our sport."
Israel Adesanya earned $500,000 for his last fight, making him one of the biggest draws in the sport. Puma signed a multi-year deal with the athlete in September, the sportswear brand's first deal with an MMA fighter.
Fighters are encouraged to develop their personal brands and marketability, with UFC providing compulsory social media lessons. Adesanya has urged the UFC  to hold events in Africa to increase MMA's popularity and create jobs at a time when the appetite for African culture is growing worldwide. Adesanya's headlining of UFC 243 in October 2019 drew a world record crowd of over 57,000, and he believes a bill featuring Africa's best fighters would pack out any stadium on the continent.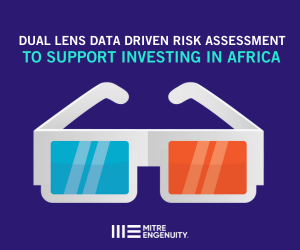 Africa's strong roster of fighters spurred the UFC to sign a multi-year sub-Saharan African broadcast deal in 2019 with South Africa based SuperSport, which broadcasts through DStv's premium satellite service. In the US, the UFC has established multi-million dollar commercial partnership with brands including brewer Modelo, Harley-Davidson and Reebok.
Continental market offers potential
In Africa itself, emerging MMA promoters are expanding. In Senegal, ARES Fighting Championship promoted its first event before lockdown. In Nigeria, African Warriors Fighting Championship showcases MMA alongside local combat sports like Dambe, and in South Africa, EFC said it was attracting 15.4m unique viewers on South African television in 2019 alone before the Covid-19 pandemic. UFC says that this ecosystem will support a broader interest in MMA and allow the sport to become more commercially viable.
"We're not going to look at a massive pay per view investment from Rwanda, let's say, despite really strong development growth there," says UFC's French. "The African continent is 1.3bn people and surely in time that sways the needle a bit. We need a hotbed of a local scene, where people are getting the ability to compete, earn money, and grow a grassroots level interest."
In 2019 South Africa's EFC signed an undisclosed multi-year global broadcast deal with DAZN, a US subscription-based sports streaming service, while a further deal with SuperSport was struck for 10 live primetime events per year, plus a reality show and reruns.
EFC events between 2016 and 2018 pulled over 21m live viewers in South Africa across all broadcasters. EFC president Cairo Howarth and his two brothers founded the promoter in 2009 and use their own TV production and marketing agency to produce all EFC content in-house.
"We want to make EFC a $100m dollar business as quickly as we can. The best thing to do is just to get it in front of as many people as possible and grow at the grassroots level through their national TV broadcasters, be it TV Zimbo in Angola or our deal with UBC in Uganda. We can distribute it in every country across Africa and distribute it free to air for them, in exchange for them giving us TV primetime," says Howarth.
EFC is now shown in 30 African countries. The business model grows via TV deals with DAZN and SuperSport, brand partnerships, and advertising. Howarth says that major African telecoms brands might be attracted to the sport, along with motor and tyre companies and brewers.
For now, the coronavirus pandemic has dealt a bitter blow, with events in temporary hibernation, although plans are underway for a behind-closed-doors event. Athletes who rely upon competition purses and money from affiliate sponsorships have taken a hit, with revenues squeezed.
But it is hoped that Africa's rapid population growth, the interest of major sponsors, and a young generation hooked to MMA on free-to-air TV will cement the sport in the public consciousness as the continent emerges from the pandemic.
"In 30 years time 50% of the world's population 30 and under will be in Africa," says Howarth. "That's 50% of the potential athletes and 50% of the potential audience sitting here, effectively. We believe we're in the right place and we're in the perfect spot for it. I'd say to the UFC, 'China's got a big market but Africa's over a billion people and Africans are awesome at fighting.' Put a Performance Institute in Lagos and just see what you're going to get out of that place."
Subscribe for full access
You've reached the maximum number of free articles for this month.
Digital Monthly
£7.00 / month
Recieve full unlimited access to our articles, opinions, podcasts and more.
Digital Yearly
£56.00 / year
Recieve full unlimited access to our articles, opinions, podcasts and more.