Changes in the global trading landscape have resulted in reduced flows of foreign direct investment from the rest of the world to developing countries, and to Africa in particular.
Recovery in the sluggish global economy is slow and uncertain, with the risk of further shocks driven by factors including geo-political security risks and conflict, the rise of populism and populist economic rhetoric and policies, and the commodities slump. Since June 2014, the prices of Africa's key export commodities have fallen sharply.
This has had a negative impact on the fortunes of many African economies, as the continent is heavily reliant on commodity exports. Against this backdrop the only realistic hope for realising the "Africa Rising" narrative lies in ensuring that Africans invest in each other's economies for the transformation, participation and economic emancipation of our people.
The time is right for Africa's business and government leaders to look at intra-continental resource mobilisation for strategic investments and projects that build much-needed infrastructure and help the African continent to industrialise. While there has been some progress – the African Development Bank estimated that intra-African trade grew from 10% to 16% between 2000 and 2014 – it remains well below that of other regions, and is arguably Africa's most underutilised growth opportunity.
This current policy context is conducive to accelerating this. Almost all of the continent's economies have prioritised industrialisation more broadly as the key to unlocking economic growth and job creation potential.
This prioritisation brings with it inherent rewards, but also potential challenges. The latter will emerge where African economies do not cooperate and collaborate effectively to leverage each other's strengths, choosing instead to compete with one another.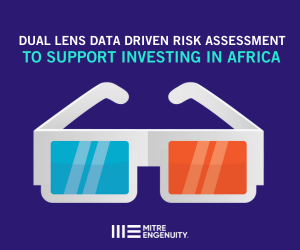 The rewards will be realised through African economies forming partnerships and creating manufacturing value chains and cross-border infrastructure in their respective regions and throughout the continent. Manufacturing value-chains and cross-border infrastructure will enable Africa to be a sizeable player in the global trading and supply-chain arena, while bolstering intra-Africa trade.
The increase of intra-Africa investments in manufacturing and infrastructure projects has become a prerequisite to increasing the low levels of intraAfrica trade. Africans need to invest in each other's economies to demonstrate confidence in the current global economic climate.
Build in African content
Africa is not a poor continent. Financial resources abound in African private and institutional hands. These resources need to be crowded in and channelled to bankable projects on the continent.
One way of incentivising such resource mobilisation is for African content to be built in to projects being rolled out on the continent. Such content could be in the form of Africa-originating financing, services and inputs. Inherent in this African investment facilitation is much-needed socio-economic transformation of our continent, premised on good corporate citizenship by home-grown African investors.
Lerato D Mataboge is the CEO of Trade Invest Africa and a 2010 Desmond Tutu Leadership Fellow
Subscribe for full access
You've reached the maximum number of free articles for this month.
Digital Monthly
£8.00 / month
Recieve full unlimited access to our articles, opinions, podcasts and more.
Digital Yearly
£70.00 / year
Recieve full unlimited access to our articles, opinions, podcasts and more.