In the last quarter of 2016, Nigeria's former minister of environment Amina Mohammed announced a roadmap for the issuance of the country's first sovereign green bonds.
The funds raised will be used to finance environmentally sustainable schemes such as solar power and parts of the infrastructure projects included in the 2017 budget. Issuance is expected after the passing of the budget, which at time of writing had been delayed until early May.
At a conference in February, Haruna Jalo-Waziri, executive director of capital markets at the Nigerian Stock Exchange, suggested that optimism among market players could lead to oversubscription. The $1bn Eurobond that Nigeria issued earlier in the month was eight times oversubscribed and the country now hopes to achieve similar success with the sovereign green bond.
Making an impact
Nigeria is in dire need of funds for infrastructural development and climate initiatives. It also hopes to redefine its sustainability footprint with the proceeds of the green bonds. Nigeria is the first sovereign in sub-Saharan Africa to issue green bonds and the whole continent will be watching to see if it succeeds or fails.
Success or failure will be measured not only by the level of subscription but also the impact of initiatives championed with its proceeds. So how will Nigeria deploy its green bond proceeds for maximum impact?
The African Development Bank (AfDB) funds a number of projects through green bonds, some of which give an indication of how the bonds may be used in Nigeria. For example, the Electricity Distribution Networks Rehabilitation and Restructuring Project in Tunisia is receiving a green bond funding component of $42m, the Gabal El-Asfar Wastewater Treatment Plant – Stage II, Phase II Project in Egypt has a green bond component of $23m and the Dar es Salam Bus Project in Tanzania has a green bond component of $0.3m.  
Nigeria is hoping to raise N20bn ($63m) in its issuance and there could be fierce competition for funds between equally critical green infrastructural development projects. At the 2015 UN Framework Convention on Climate Change (C0P21) in Paris, Nigeria pledged to achieve a 20% reduction of its carbon emissions by 2030. At a time when the country has many economic woes, the judicious use of these proceeds could provide real hope of achieving this promise.
 "I expect the launch to attract high interest from investors, who will also bring along their technical support. To have tangible impacts, sovereign green bonds need to be coupled with ambitious climate policies," says Segun Adaju, the president of the Renewable Energy Association of Nigeria (REAN).
Where will the funds go?
Nigeria is in serious need of infrastructural development. There are plentiful investment opportunities that could benefit from the green bonds proceeds. Like the electricity distribution network in Tunisia, Nigeria's power transmission framework is in need of expansion. Its poor state and low capacity lead to losses in production.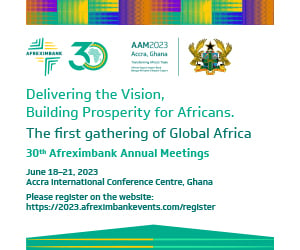 The city of Lagos, Nigeria's financial and commercial hub, would rank by itself as the fifth largest economy in Africa but is beset by the challenges of rapid urbanisation. Transport infrastructure is weak and many say that it should be prioritised when deploying the proceeds of the green bonds.
Initiatives for the development of sustainable urban transportation and vehicle energy efficiency programmes are critically required. Efficient transport delivers significant sustainability benefits – transport accounts for about 60% of global oil consumption and 23% of world carbon emissions, according to a 2016 report on green bonds by BNP Paribas.
Similarly, solid waste management is critical in a city that generates about 13,000 tonnes daily. Efforts to install state-of-the-art waste management systems including waste-to-power programmes could qualify for the green bond proceeds.
In the northeast, in the region bordering Lake Chad, climate-induced deforestation has been reported, while the use of traditional sources of energy such as wood, charcoal, animal dung and agricultural waste is still common practice throughout Nigeria. Modern energy sources such as liquefied petroleum gas (LPG) are still not widely adopted due to the combined challenges of affordability, low sensitisation and supply constraints. Nigeria could deploy a portion of the green bonds to promote modern energy use in millions of households.
The challenge
"There is a real risk of deploying proceeds in non-climate friendly projects," says Adaju. Nigeria must cultivate and preserve investors' confidence by complying with the evolving Green Bond Principles (voluntary guidelines supported by the International Capital Market Association on the use and management of proceeds, project evaluation and reporting).
Project selection and qualification standards should meet the minimum acceptable standards to lower the risk of deploying funds in non-climate-friendly projects. Since Nigeria's project execution records are far from adequate and the risks of funds mismanagement are high, there are genuine concerns about the potential of this green bond campaign to put the country and its numerous other climate-friendly commitments in jeopardy.
Nigeria's experience in issuance and deployment will be instructive for the country and other nations in sub-Saharan Africa who are considering issuing sovereign green bonds in the immediate to medium term.
Chijioke Mama
Subscribe for full access
You've reached the maximum number of free articles for this month.
Digital Monthly
£8.00 / month
Recieve full unlimited access to our articles, opinions, podcasts and more.
Digital Yearly
£70.00 / year
Recieve full unlimited access to our articles, opinions, podcasts and more.