Aside from Southern Africa, the rest of Sub-Saharan Africa has produced and consumed relatively little coal compared to Western nations.
However, this situation is starting to change. Plans for coal-fired power plants in Kenya, Nigeria and Ghana have been announced. Such projects will increase the level of carbon emissions into the Earth's atmosphere. But does the rest of the world have any right to criticise?
Even the recovery in coal prices over the past few months does not appear to have dampened enthusiasm for coal-fired generation. The biggest planned plant is a 2 GW facility to be developed on the Ghanaian coast by China's Shenzhen Energy Corporation and the Volta River Authority.
 A 1.2 GW project is planned by Zuma Energy in Okobo in Nigeria, while Power China and two Kenyan firms, Gulf Energy and Centrum, will develop a 1,050 MW coal-fired plant, as part of the integrated port and industrial scheme at Lamu on the Kenyan coast.
European governments have suggested that lower carbon power generation is a better option. In addition, Greenpeace Africa's executive director, Njeri Kabeberi, said: "In light of the fact that Kenya has signed the Paris Agreement, which commits to keep global temperatures to below 1.5 degrees Celsius, it is essential that their government continues to take crucial steps forward." The developers of the Lamu project are currently fighting sustained opposition, centred on the health problems associated with coal dust as much as anything else.
Environmental fallout
The environmental impact of coal-fired power generation is beyond doubt, as it is a huge contributor to global warming. Many parts of the world are indeed switching the focus of their power generation away from coal and towards renewables, but their coal consumption remains a huge contributor to global carbon emissions. With the exception of South Africa, Sub-Saharan Africa makes a negligible contribution to the global power sector's emissions.
South Africa remains by far the biggest consumer of coal on the continent, producing 142.9m tonnes of oil equivalent (toe) in 2015, of which it consumed 85m toe. The country's wind and solar power sectors are now growing rapidly, under international pressure to tackle its emissions. For an economy of its size, it is a huge carbon emitter.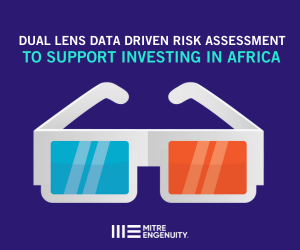 As for the rest of the region: yes, it would certainly be better if new power generation were low carbon but it would be wrong of other parts of the world to lecture Africa on the issue. Most people in Sub-Saharan Africa still lack access to electricity and so it is understandable if their governments seek to promote electrification the best way they can.
Coal paradox
The irony is that coal-fired plants are to be developed in Africa partly because global warming is making rainfall more variable in some parts of the continent. This will affect power production on the hydro schemes that still provide the lion's share electricity in most Sub-Saharan countries.
In addition, it is worth noting that criticism of African coal-fired plants centre on their carbon emissions, rather than more localised air pollution. The Global Burden of Disease Project estimates that at least 5.5m people die globally each year from air pollution, much of it caused by coal. This is surely because global warming affects the industrialised as well as developing world, whereas localised air pollution is of less concern to the rest of the world.
The solution is for the international community to put more comprehensive financial mechanisms in place to support renewable energy investment in Africa. It seems likely that solar power will be as cheap as coal-fired generation within the next decade, in any case. But in the meantime, the global community must realise that Africa is dealing with massive challenges in addition to climate change.
Neil Ford
Subscribe for full access
You've reached the maximum number of free articles for this month.
Digital Monthly
£8.00 / month
Recieve full unlimited access to our articles, opinions, podcasts and more.
Digital Yearly
£70.00 / year
Recieve full unlimited access to our articles, opinions, podcasts and more.