At the mention of "clean energy" in Africa, six countries stand out as beacons of the change to new, clean future energy sources on the continent. Wanjohi Kabukuru explains how Ethiopia, Kenya, South Africa, Morocco, Egypt and Mauritania have become pioneers of this field.
According to Achim Steiner of the Nairobi- headquartered UN Environment Programme (UNEP):  "Africa's potential for renewable is enormous." And this is the view chorused by many other experts in the field, who believe that Africa can industrialise and leapfrog its development with clean energy.
Giving this view impetus is the fact that six African countries have now made considerable investments in renewable energy forms and lead the rest of the continent in the development of clean energy as a central plank of their national policies.
A decade ago only South Africa had trodden the path of making renewable energy a key anchor of its energy strategy. This has now changed to include some 37 African states.
The Addis Ababa Action Agenda says that the promotion of renewable energies will be accorded prime importance, and it seeks to raise over $100bn annual investments in the sector by 2020. It further acknowledges President Barack Obama's $7bn Power Africa Initiative, NEPAD Africa Power Vision and IRENA's Global Renewable Energy Islands Network. Last year Africa Power Vision signed an MOU with Power Africa Initiative to add 30,000MW of new clean electricity generation to reach some 60 million household and business connections across Africa.
"15 years ago no one could imagine that environmentally friendly growth could be economically affordable and that green technologies make sense even for the poorest economies," UNCTAD's secretary general Mukhisa Kituyi says.
This has been the trend observed from last year when a new surge suddenly emerged after a two-year dip. The ideals that renewables cut costs per MWh plus make for a reduction of carbon emissions are among the key reasons attributed to this growing phenomena.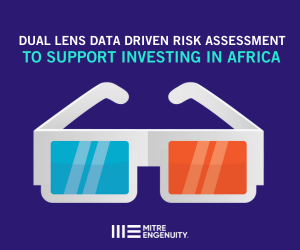 UNEP's "Global Trends in Renewable Energy Investments" report released in late March this year showed that solar and wind power investments across the world surged by 17% in 2014, which in monetary terms indicates that these two green investments shored up $270bn in 2014. In 2013 the amount stood at $232bn. Over the last decade, some $2 trillion has been invested in renewable energy generation alone.
This trend was attributed to China and Japan's solar developments together with Europe's wind power expansion. All these are detailed in the authoritative annual renewable energy publication by UNEP, "Global Trends in Renewable Energy Investments", now in its 9th year.
New markets in developing countries saw a rapid expansion of renewable with investments totalling $131.3bn. Much of these went into the emerging markets of the BRICS bloc of nations. China leads this group with $83.3bn followed by Brazil ($7.6bn), India ($7.4bn) and South Africa ($5.5bn). Kenya, Indonesia, Chile, Turkey and Mexico shared investments worth $1bn with much of Kenya's investments being in the geothermal sector. 
The developed economies accounted for $138.9bn which was a 3% increment, mostly recorded in the booming European offshore sector. There is a rush to invest in solar farms in East, Central Africa and the Western Indian Ocean islands. While Seychelles, Mozambique and Mauritius are still conducting feasibility studies on the same, Tanzania, Ghana and Ethiopia are already off the blocks. US firm Green Energy Technology has also signed a $600m MoU with the Ethiopian government.
See the rest of this detailed report in our supplementary magazine to our December 2015 edition of New African Magazine.
Subscribe for full access
You've reached the maximum number of free articles for this month.
Digital Monthly
£7.00 / month
Recieve full unlimited access to our articles, opinions, podcasts and more.
Digital Yearly
£56.00 / year
Recieve full unlimited access to our articles, opinions, podcasts and more.