Africa's rapidly growing number of smartphone users, now forecast to exceed 360m by 2025, is helping create a more connected continent, with high-profile internet companies now looking to reach this burgeoning population through so-called 'zero-rated' services.
Major corporations, namely Facebook, Twitter and Google, have given Africans access to stripped-down versions of their popular platforms, in conjunction with major, pan-African mobile operators including Safaricom, Vodacom, MTN and Airtel.
These technology giants have agreed to waive data charges for smartphone users, as long as they do not download data from the wider internet. Facebook pioneered the widespread 'zero-rating' of internet services with the launch of Facebook Zero in 2010 and internet.org in 2013, which gives customers of a select number of mobile operators free access to the social networking service, as well as some other websites.
Wikipedia soon followed suit with their Wikipedia Zero initiative in 2012, with the aim of improving access to free information, especially in developing countries. Google also launched their own scheme, called Google Free Zone, in partnership with Airtel in Nigeria and Safaricom in Kenya. Google's programme offers free access to the Google Search, Gmail and Google+ services.
There are clear benefits to 'zero-rated' services being offered to Africans that don't have sufficient income to pay commercial rates.
These initiatives provide access to free health, education and economic information for some of the poorest people in Africa.
A website called SmartBusiness, which helps South Africans learn how to start and run a business, is included in internet.org. Other websites on healthcare topics are also available for free through Facebook's programme, giving vital health advice to Africans who have few other medical options.
Win-win?
Proponents of 'zero-rated' service offerings assert that both internet corporations and individuals in developing countries will gain from the provision of 'zero-rated' internet access solutions. The companies will gain new users and advertising revenue, while Africans will come away with much-needed free access to widely used internet sites.
One of the concerns raised by critics of 'zero-rated' internet access is the negative impact it could have on entrepreneurial efforts on the continent. Mike Jensen of the Association for Progressive Communications, a network committed to securing and defending internet access and rights, says that "the potential for telecom companies to become gatekeepers of content, and violate the open-internet end-to-end principle which has been responsible for the growth of the internet" is a major worry. "If an African 'Facebook' was to start in this environment it would never get off the ground," adds Jensen.
A survey commissioned by US-based website Quartz earlier this year, which sought to discover information about Facebook and internet usage in Nigeria, highlighted prominent issues that have arisen as a result of Facebook's internet domination in Africa. The limited survey saw 65% of Nigerian respondents agreeing with the statement 'Facebook is the internet', compared to only 5% of those in the US.
"The formative experiences of new internet users may have long-term influences on their behaviour online," according to Jeremy Malcolm, Senior Global Policy Analyst at the Electronic Frontier Foundation.
"There is a risk that free access to predominantly foreign internet services will limit the interaction of new users in local online communities, will stifle
access to local innovative sites and services, and provide an unbalanced perspective of online life that may be unduly influenced by big content companies and advertisers."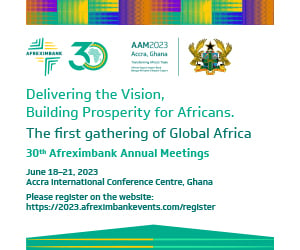 African internet startups could therefore be at a severe competitive disadvantage, with foreign companies once again controlling another vital
African industry.
Net neutrality
Advocates of net neutrality warn that unless new regulations to improve transparency and ensure equal treatment are introduced across Africa, telecoms companies will be able to reduce internet speeds, or 'throttle', access to whatever websites they choose. "What has made the internet unique as a tool for democratisation, is its neutrality," says Luke Upchurch, Director of Communications and Campaigns at
human rights organisation Article 19. "We believe that all services should be allowed to circulate without discrimination."
Countries outside of Africa have been facing up to the issue of net neutrality over the past year, with the US establishing rules governing service providers, which was met with resistance from telecoms companies.
Facebook's internet.org also dealt with heavy opposition in India, which led to some Indian content providers leaving the scheme. However, as African countries lack the same net neutrality laws as these countries, the level of resistance has been far lower.
Facebook has listened to net neutrality activists and recently renamed its internet.org package 'Free Basics'. This change is more than cosmetic with the social network opening its initiative to all developers that meet its technical standards, meaning many more applications and websites will soon be free to access.
Unresolved problems
Campaign groups and organisations who oppose 'zero-rating' have touted free Wi-Fi zones across
Africa as a potential alternative to these services.
On the surface this may seem an impractical solution, due to the relatively small range of most Wi-Fi routers. However, the Open Wireless Movement hopes that, through individuals and businesses opening their wireless networks, a comprehensive network can be established.
Governments and local authorities are increasingly looking to city-wide free Wi-Fi as a solution. South Africa's City of Tshwane municipality launched 213 free Wi-Fi zones, in partnership with non-profit Project Isizwe, at schools last year. Tshwane has plans to expand this programme to all government-run educational establishments by 2016.
Whilst 'zero-rating' is not an instant solution to the fundamental issues at the root of low levels of internet penetration in Africa, it may provide practical benefits to those who simply cannot afford the high internet costs, particularly as the price of high speed broadband in Africa can reach 100% of average income, compared to under 1% in developed economies, according to the World Wide Web Foundation.
"The internet flourished so much because content providers did not need to make a large investment to get their content to the users," says Malcolm. "Programmes that provide free access only to a limited category of content fail to reflect what made the internet great, which was that it was a level playing field for all."
Finbarr Toesland
Subscribe for full access
You've reached the maximum number of free articles for this month.
Digital Monthly
£8.00 / month
Recieve full unlimited access to our articles, opinions, podcasts and more.
Digital Yearly
£70.00 / year
Recieve full unlimited access to our articles, opinions, podcasts and more.