After some disappointing delays, Mozambique and Tanzania are finally making some progress on developing liquefied natural gas (LNG) projects.
The engineering contract for Phase 1 of the Mozambique LNG scheme has been awarded to a consortium of CB&I, Chiyoda Corporation and Saipem, while the final investment decision on the project is to be made before the end of this year. For its part, the Tanzanian government has revealed that it has sorted out the land ownership difficulties that have held up its own venture just over the border with Mozambique.
Encouraged by the government of Mozambique, the two main upstream consortia in the country have agreed to cooperate on the development of a joint onshore LNG plant. Led by operators Anadarko Petroleum and Eni respectively, they are to develop the facility on a huge site that will enable the construction of new LNG production lines – or trains as they are known in the industry – as and when they are required. The first two trains, each with production capacity of 6m tonnes a year, are to be supplied by gas from Area 1 in the Rovuma Basin, which is operated by Anadarko. The cost of developing Phase 1 is estimated at $23bn and first output from the project is due in 2021.
Anadarko is in talks with new Japanese firm Jera over a long term LNG supply contract. Jera is owned by two of Japan's three biggest power companies, Tokyo Electric Power Company and Chubu Electric, and looks set to become the world's biggest LNG customer. Its involvement could be crucial given the volumes that such a company is likely to require. The two power companies already consume 40m tonnes a year and the government of Japan predicts that Japanese gas consumption will increase steadily over the next 10 years, as its nuclear power production remains depressed.
According to Anadarko, the scheme already has more than 8m tonnes a year in non-binding deals, including 300,000 tonnes a year with another Japanese firm, Toho Gas. A spokesperson for the US firm said: "We are progressing to long-term SPAs [sales and purchase agreements] with multiple customers in Asian markets, and we continue to make good progress with our marketing efforts." Anadarko estimates that it has 100 trillion cu ft of gas on the concessions that it operates. Despite reports to the contrary, the US firm has announced that it has no intention of selling part of its stake in the venture.
As a rule of thumb, it takes about 1 trillion cubic feet in ringfenced reserves to ensure the development of each 1m tonnes a year of LNG production capacity, so the Mozambique plant could certainly justify the construction of a dozen LNG trains, making it the biggest liquefaction facility in the world. It would also make Mozambique the world's third-biggest LNG producer behind Qatar and Australia. In a separate project, Eni plans to employ floating LNG technology to enable the development of its Coral gas field. The Italian company is currently in talks with a potential customer to supply gas from the project, which is expected to be sanctioned for development later this year.
Maputo has geared up for its gas boom by redrafting its upstream legislation and appointing a new chairman of the state-run oil company, Empresa Nacional de Hidrocarbonetos (ENH). Economist and former deputy minister Omar Mitha replaces Nelson Ocuane, who had held the post for the past eight years. Under the new petroleum legislation, ENH is guaranteed a minimum 10% stake in any new oil and gas projects in the country.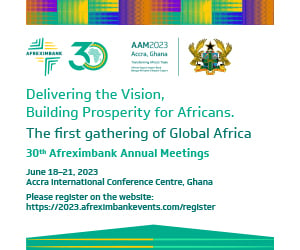 Tanzania looks to compete
On the other side of the River Rovuma, the government of Tanzania has set aside $6m to finance the purchase of land for the LNG plant and terminal, plus the compensation of about 450 people who will be forced to leave their homes. The plant and terminal will be constructed in Lindi, in the far southeast of Tanzania. The government estimates the reserves offshore Lindi at 53.2 trillion cu ft but development of the planned LNG scheme has been delayed by uncertainties over the regulatory regime and land ownership.
A consortium of BG Group, Statoil, ExxonMobil and Ophir Energy plan to build the plant, with first shipments due some time after 2020, although the final investment decision is not due to be taken until next year. As in Mozambique, the project will initially have two LNG trains, in this case with production capacity of 5m tonnes a year. The venture will be led by Shell if the Anglo-Dutch company completes its $70bn takeover of BG, which currently holds stakes in three blocks that collectively contain about a third of Tanzania's proven gas reserves. If completed, Shell's involvement could help to speed up the project and perhaps provide some competition to Mozambique in becoming the first LNG producer in Eastern Africa. On the other hand, it could also slow it down if Shell wants to take some time to assess its options over the various BG assets.
Although many other LNG plants are due to come on stream in the US, Canada, Australia and elsewhere over the next few years, the companies behind the Tanzanian and Mozambican LNG projects are confident that their ventures will be profitable. Wellington Hudson, a director at the state owned Tanzania Petroleum Development Corporation (TPDC), said: "You need to look at energy demand for the next 50 years. Demand for gas will continue going up…If we have any extra gas, it will make more sense to use it locally and use it within the region. We need the energy to power our own economy."
Gas-fired power plants, such as the new facility in Lindi, are the most obvious outlet within the region for Eastern African gas, although fertiliser and cement production are other options.
Gas-to-liquids plants have been proposed in both Tanzania and Mozambique but are less likely, in the medium term at least. The TPDC has already tested the new Mtwara-Dar es Salaam gas pipeline, which has just been completed by China Petroleum and Technology Development Company with $1.2bn of funding from Export-Import Bank of China. The 542km line will start by transporting 80m cu ft a day from the Mnazi Bay and Msimbati fields, rising eventually to 1bn cu ft a day.
Neil Ford
Subscribe for full access
You've reached the maximum number of free articles for this month.
Digital Monthly
£8.00 / month
Recieve full unlimited access to our articles, opinions, podcasts and more.
Digital Yearly
£70.00 / year
Recieve full unlimited access to our articles, opinions, podcasts and more.