A woman walking with a nearly 2-metre-wide, pillow-shaped inflatable blue bag on her back tends to get the locals looking in the Ethiopian capital, Addis Ababa, followed by the obvious question: What on earth is that?
Biogas, is the answer. (B)energy is a Germany-based social business that offers low-tech, low-cost mobile biogas solutions through local franchisees to customers all over the world. Its (B)pack (that plastic bag carried on the back) is filled with biogas from a special mobile biogas digester – a sealed compost bag – after which the biogas-filled (B)pack can be carried to a home where it is hooked up to a biogas cooking stove.
German founder Katrin Puetz, 34, has built the company's business model on the idea of empowering local franchisees to sell mobile biogas technology on themselves. This turns these biogas producers into so-called (B)entrepreneurs, in the words of Puetz, as each gains an income while promoting clean, affordable and sustainable energy.
One such (B)entrepreneur is 32-year-old Zenebech Alemayehu, a single mother with a nine-year-old son, and a recent convert to (B)energy, based in a southern suburb of Addis Ababa.
"I sacrificed a lot for this," Zenebech says inside a large ramshackle shed as a struck match is held to the end of a metal pipe and a faint blue flame springs into life. "When I see it working I am so happy and more motivated." She puts her finger tips to her lips then toward the flame, a symbolic kiss for her new biogas-inspired business.
The pipe leads outside the shed connecting with a 5-metre-long plastic tank – the digester – that takes anything from waste food to goats' droppings or those of a larger human form; Zenebech keeps hers supplied from a giant pile of cow dung inside the shed.
Initially, Zenebech is using the biogas to cook snacks to sell to employees at a police station next door. Using the proceeds she plans to purchase a number of (B)energy's (B)packs – each holding about 1 cubic metre of biogas, enough for about three to four hours of cooking – enabling her to expand her business among local homesteads.
No charity
Puetz began the project that led to her business while working for Hohenheim University in Stuttgart, where she realised its potential in Africa as a clean, cheap alternative to cooking on smoky, polluting fires.
After being contacted by Addis Ababa University and invited to move to Ethiopia to develop the technology, she launched (B)energy in April last year. She remains determined her enterprise remains self-sufficient, despite her technology being a prime candidate for tempting funding – she has already turned down grants from global charities.
"If I take a grant and use that to sell biogas technology more cheaply than competitors, that distorts the market whereby everyone else is finished as they cannot compete," Puetz explains.
"My aim is not to just provide biogas but to show it can be provided without aid. This is not just about money; it is about pride – why do we always have to have aid and subsidies for something that can work on its own?"
Puetz's business model and philosophy has already persuaded a franchisee in Khartoum, the capital of Sudan.
"It is environmentally friendly, creates entrepreneurs and strengthens communities without charity," Waleed Babiker says of why he decided to sign on, coming to Addis Ababa in May this year to meet with Puetz and finalise the paperwork. "If you give energy to rural areas they can do a lot with it and develop themselves."
Babiker originally achieved business success through a chain of eight restaurants in Sudan, and wants to give back to society, especially outside Khartoum where rural households struggle to obtain affordable cooking gas.
"Even if you are a business person you do not just live your life for money; you want to do some good," Babiker says, emphasising how cooking with biogas can also mitigate problems that go with more traditional methods. In the western Sudan region of Darfur, for example, collecting firewood exposes women to frequent rape, he says. And globally, smoke inhalation from cooking and heating with solid fuels kills about two million people every year – primarily women and children – according to the World Health Organisation.
Flickering flame
"Biogas was introduced by NGOs as far back as 50 years ago," says Araya Asfaw, director of the Horn of Africa Regional Environment Centre and Network (HOAREC), based at Addis Ababa University, and which partnered with Puetz to test (B)energy's technology.
But, Araya explains, too often NGOs built digesters without adequate promotion: "So either people did not know about biogas or were not interested – it was donor driven rather than demand driven." Also, he notes, NGO programmes installing digesters in every household failed because people could not manage the maintenance and effort required. (B)energy, on the other hand, opts for dissemination of its technology through multiple (B)packs supplied by a single digester, which is also more practical and cost effective.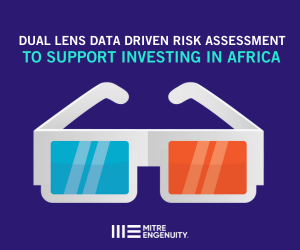 While (B)energy is flexible regarding payments, willing to initially loan equipment to kick-start businesses, the (B)pack is no freebie.
"When you give something for free people do not value it; it may end up under the bed," says Eyobel Gebresenbet, a HOAREC project officer advising Zenebech. "But make them pay and they then want the training, and use it properly."
At the start of 2014, a pilot project in the town of Arsi Negele, 275km south of Addis Ababa, demonstrated the need and popularity of biogas in backpacks. By the project's completion, 26 households were regularly buying (B)packs.
"Now we are trying to establish production to make equipment for all of Africa," says 35-year-old Wubshet Yilak, the franchisee for (B)energy Ethiopia. "In addition to the franchisee in Sudan we've been contacted by someone in Nigeria who wants to introduce the technology."
One of the main challenges, Wubshet acknowledges, will be convincing local Ethiopians to pay about 12,000 Ethiopian birr ($600) for equipment – two (B)packs, one digester, one biogas cooker – although the hope is to make such cost more feasible by using micro-financing.
"My family were farmers with 15 cows and we cooked using wood and cow dung," Wubshet says. "I know the problems of this type of cooking, I think of my neighbours – that is why I want change, so we can have clean energy."
Bureaucratic hurdles
For nearly two years (B)energy Ethiopia has found itself bouncing between governmental departments seeking a licence – up to now there is no precedent for biogas within Ethiopia's private sector. Very recently the technology was tested by the Ethiopian Conformity Assessment Enterprise and now awaits further steps taken by the responsible ministry to facilitate permission for this new biogas technology to become fully operational.
"My franchisees have finally moved a big step ahead with getting the backpack tested," Puetz says. "Now there is new hope for (B)energy Ethiopia, but if a licence isn't granted soon the chance for Ethiopia to be the first country that uses and produces this technology locally will pass."
Whether bureaucratic hurdles might be influenced by this private sector endeavour being considered a competitor to Ethiopia's foreign donor-funded National Biogas Programme – and the millions of euros pumped into it – is open to speculation.
Another challenge is whether (B)packs can work in urban settings.
"In the rural areas you have plenty of room, but it will be harder in the cities," Araya says. "The system is too bulky."
But those like Zenebech are not deterred. She previously worked washing clothes and cleaning buildings on construction sites, and is determined to be her own boss as she pushes forward her fledgling business plan.
An agreement secured with a nearby dairy farm will enable her to collect free cow dung to resupply her digester. She also plans to sell the digester's by-product – good-quality organic fertiliser – to local seedling growers.
Up to the elbow in slurry as she mixes cow dung with water and removes any grass – to optimise the digester process – Zenebech admits she would welcome some form of filtration system becoming available.
"But if not I can carry on," she says. "I have done harder labour than this."
Such personal enthusiasm for this technology may be (B)energy's greatest asset in overcoming the continuing challenges for a company that is a small fish with a big idea in an even bigger pond.
"Anyone who has used the system has become a promoter," Wubshet says of (B)energy's popularity with users during the pilot project, and those who have come since. "We want to give a chance to every corner of Ethiopia." 
Subscribe for full access
You've reached the maximum number of free articles for this month.
Digital Monthly
£7.00 / month
Recieve full unlimited access to our articles, opinions, podcasts and more.
Digital Yearly
£56.00 / year
Recieve full unlimited access to our articles, opinions, podcasts and more.