Known as the Lion of Zimbabwe, Thomas Mapfumo has never been afraid to roar against injustices carried out by those in power.
To describe Thomas Mapfumo as just a singer, a musician or an entertainer would be to tell just a fraction of the African icon's story. Known as the Lion of Zimbabwe, Mapfumo accompanied and inspired Zimbabwe's journey to independence, from British colonial and then white supremacist rule, and continues the struggle against injustice.
I have known and admired Thomas Mapfumo and his band, The Blacks Unlimited, for more than 25 years. In that time, he has experienced international exposure and fame, major music label involvement, management disasters and self-imposed exile. This story is finely told in Thomas Mapfumo and the Music that Made Zimbabwe by Banning Eyre, his friend, fellow musician and author. 
No one could suggest that Mapfumo's music suffers from anything that might be described as self-censorship. In fact, quite the reverse – his lyrics have always been critical of the powers that be.
During the era when the liberation movement was gaining ground in what was then Southern Rhodesia, Mapfumo pioneered a technique of playing traditional Shona music and singing songs that underpinned the resolve of the people. He may have cut his teeth as young entertainer covering Western hits from the likes of Elvis Presley and the Beatles, but his repertoire soon focused on his mother tongue.
His fellow Africans adored his songs, but the Rhodesian authorities were somewhat less pleased, especially when they began to understand what Mapfumo's lyrics were about. This took a while given that Mapfumo used his 'deep' Shona tongue, and shrouded his messages in metaphor and ambiguity.
One particular instance of his clever way of delivering messages was in 'Tumirai Vana Kuhondo' (Send your Children to War). When challenged by the authorities to explain what it was about, Mapfumo said it was a Rhodesian army marching song encouraging young men to sign up. The reality, as the people understood perfectly well, was that the song was in full support of the freedom fighters.
As the liberation war became more intense and brutal, the stakes got higher. It did not take long for Mapfumo to be arrested, spending around seven weeks in the notorious Chikurubi detention centre, undergoing interrogation.
"I wasn't tortured," the singer told African Business, "I would not want to lie about that, but they had
ways to make you disappear, I knew that."  This period was excruciating for Mapfumo's family who had no idea if they would see him again.
He was eventually released in March 1979, but on the condition he perform at a rally for Bishop Abel Muzorewa's United African National Council in Bulawayo. Zimbabwe's independence was fast approaching, and Muzorewa was strongly favoured by the Rhodesians as a moderate compromise candidate to lead the country.
To this day, Mapfumo's decision to play for Muzorewa's rally remains controversial – at the time, many believed he had sold out. But it is important to note that in true Mapfumo fashion, and to the Rhodesian authorities' consternation, the singer played a set packed with many of his revolutionary songs.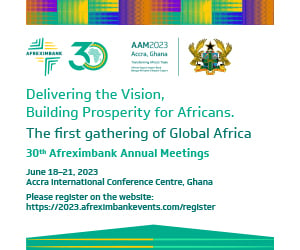 The lion's later years
Zimbabwe eventually became an independent nation in April 1980, led by Robert Mugabe. Celebrations were held at the Rufaro Stadium, which saw Mapfumo perform alongside the likes of Bob Marley and The Wailers. In his book, Eyre describes his recollections of the night, which included Mapfumo waiting till dawn, and growing increasingly restive, to take to the stage.
In the wake of independence, which marked the end of a deadly and protracted war, Mapfumo began to sing songs that reflected new-found optimism and thanked the liberation fighters for delivering independence. But, as Eyre brilliantly explains, that joy and optimism was soon replaced by a realisation that Mugabe and his ZANU-PF cohorts were not living up to their promises. The government made some strides in delivering healthcare and education, but soon stories emerged of shady dealings among the political elite.
Mapfumo become disillusioned with the leadership and sang of his disgust in his song 'Corruption'. It was a massive hit, but the government took exception, banning it from the state-owned ZBC public radio.
But by this time, Mapfumo had broken into the US market and started touring Europe and America on a regular basis. A record deal materialised with Bob Marley's old UK label, Mango, whose A&R man, Jumbo van Renan, had previously remortgaged his home to fund Mapfumo's first UK tour.
Mapfumo was also now operating under a new manager, Ken Kutsch, and the good times were rolling, though tragedy struck on more than one occasion as members of the band fell sick and died, a terrible indication of the HIV crisis devastating southern Africa.
In the end though, Kutsch was a bit of a disaster. He was widely disliked for his arrogance and exaggerated self-importance, and as well as Mango dropping Mapfumo, the tour dates started drying up with promoters refusing to deal with the man.
Mapfumo parted company with Kutch and retreated back home to Zimbabwe, where he resumed his usual demanding schedule of daily practice and playing late night shows three or four times a week. However, Zimbabwe's political situation was becoming increasingly unstable and violent, and Mapfumo – after receiving a tip-off that a move against him might be imminent – quietly moved his family and himself, plus a few musicians, to the US.
Accompanying Eyre's excellent book is a compilation CD ($15) that includes a handful of comments from Mapfumo interspersing some of the tracks dating from 1973 to 2010. Together, the book and CD tell a remarkable history of the life, times and music of one of Africa's greatest voices.
Stephen Williams
Subscribe for full access
You've reached the maximum number of free articles for this month.
Digital Monthly
£7.00 / month
Recieve full unlimited access to our articles, opinions, podcasts and more.
Digital Yearly
£56.00 / year
Recieve full unlimited access to our articles, opinions, podcasts and more.