The essence of this book is a stark warning: time is running out. Published simultaneously in America and the UK is September 2014, This Changes Everything appeared just a few weeks before the Intergovernmental Panel on Climate Change (IPCC) released a landmark report that indicated that atmospheric concentrations of three greenhouse gases were at their highest in more than 800,000 years. Consequently, the report warned, "Earth is heading for a four degree Celsius warming by the end of this century over levels in preindustrial times, a recipe for disastrous and worsening drought, floods, rising sea levels and loss of biodiversity".
This Changes Everything.
Capitalism vs. the climate.
By Naomi Klein
£20 Allen Lane
ISBN: 978-1-846-14506-6
'Ambitious' carbon emission curbs would shave just 0.06% points annually from global consumption this century, targeted to grow by 1.6%-3% annually, the IPCC said. Under the lowest of four emissions scenarios, global average temperatures over this century are likely to rise by 0.3°C and 1.7°C, leading to between 26-55cm rise in sea level.
Under the highest scenario, warming would be between 2.6°C – 4.8°C, causing sea level rises of 4.5 cm to 8.2 cm.
But it is not just sea-level rises that pose the greatest threat – there is already evidence that extreme weather events are growing in their destructive potential.
It is this dire prospect that author Naomi Klein rails against, asserting that climate warming is such a clear and present danger that we must take action. And the action that she says is absolutely vital is to completely reappraise and set aside our relentless quest for economic growth.
She argues that doing those things would decrease emissions sufficiently to avert disaster, but it runs counter to the prevailing ideology of deregulated capitalism.
She writes: "We are stuck because the actions that would give us the best chance of averting catastrophe – and would benefit the vast majority – are extremely threatening to an elite minority that has a stranglehold over our economy, our political process, and most of our major media outlets".
Klein is known, through her previous books, to be a provocative and outspoken critic of globalisation (No Logo) and neoliberalism (The Shock Doctrine), and many might be tempted to dismiss This Changes Everything as yet another shot of leftist, anti-free-market diatribe. They would be mistaken.
For as the IPCC report states, the first overview since 2007 which collates the data and detail of three previous volumes published in the last 13 months, "warming by the end of the 21st century will lead to very high risk of severe, widespread and irreversible impacts globally".
The IPCC report pointed to these potential detrimental influences: worse food security with impacts on grain harvests and fish catches; accelerating species extinction and damage to ecosystems on which mankind depends; migration caused by climate-related economic damage and loss of land from rising seas and storm surges; greater water stress, especially in sub-tropical regions accompanied by greater risk of floods in northern latitudes and the equatorial.
Pacific; and the risk of conflict over scarce resources as well as health dangers from heat waves and the spread of vector-borne disease such as malaria.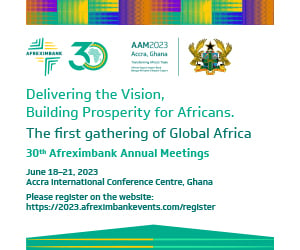 Against this truly terrifying prospect, there is a compelling argument that the world must drastically reduce the amount of greenhouse gases that are produced and released into the atmosphere. "There is, however, no scenario in which we can avoid wartime spending in the public sector," Klein notes, "not if we are serious about preventing catastrophic warming, and minimising the destructive potential of the coming storms."
She is clearly writing as a North American when she lists the kinds of projects "that require public investments in innovative and ambitious emission-reducing projects that include the building of smart grids; light rail systems; urban composting systems; building retrofits; visionary transit systems; and urban redesigns to keep us from spending half our lives sitting in traffic jams."
However, for the developing world (and of course Africa) the picture is somewhat different. Much of the developing world can leapfrog fossil-fuel technologies, adopting renewable energy systems, by building the type of infrastructure that bears down on warming emissions.
Development assistance is crucial as the costs of adopting these kinds of policies, rather than adopting the failing conventional model of ever-greater consumption and growth, need to be met.
The author asks the reader to consider half a dozen measures to meet the cost of adopting a new, more equitable global economic order. They are:
A "low rate" financial transaction tax, imposed on trades of stocks, derivatives and other financial instruments, that could bring in nearly $650bn at the global level (according to a 2011 resolution of the European Parliament) and would have the added bonus of slowing down financial speculation.
Closing tax havens would yield another windfall. The UK-based Tax Justice Network estimates that in 2010, the private financial wealth of individuals stowed in tax havens around the globe was somewhere between $21 and $32 trillion. If that money was brought into the light and its earnings taxed at a 30% rate, it would yield at least $190bn in income tax yield a year.
A 1% "billionaires' tax", an idea floated by the UN, could raise $46bn annually.
Slashing the military budget of each of the top 10 military spenders by 25% would free up another $325bn, using the 2012 numbers reported by the Stockholm International Peace Research Institute.
A $50 tax for each ton of carbon dioxide emitted by developed countries, would raise an estimated $450bn annually, while a more modest $25/ton of carbon dioxide would still yield $250bn a year, according to a 2011 report by the World Bank, IMF, OECD and others.
Phasing out fossil-fuel subsidies globally would conservatively save governments a total of $775bn in a single year, according to a 2012 estimate by Oil Change International and the Natural Resources Defense Council. Research in Canada has found that an investment of $1.3bn (the amount that Canada spends on subsidies to oil and gas companies) could create 17,000 to 20,000 new jobs in renewable energy, public transit or energy efficiency – six to eight times the number of jobs that level of money would generate in the oil and gas sector.
Klein's message is that decisive action on climate change can contribute to greater happiness, better health and more livable cities. And she takes issue with various green billionaires (most notably Sir Richard Branson and his Virgin Group, who has promised much but delivered little). Klein also takes aim at the records of Bill Gates; Slim Pickens; and Michael Bloomberg.
But the most startling of her revelations concerns "conservationist" groups. She uncovers the 'inconvenient truth' that most big conservation groups did not have policies prohibiting them from investing their endowments in fossil-fuel companies. As Klein puts it: "The hypocrisy is staggering."
She lists some conservancy groups with strong ties to the fossil-fuel sector and other polluters. "Conservation International, The Nature Conservancy, and the Conservation Fund have all received money from Shell and BP while American Electric Power, a traditional dirty-coal utility, has donated to the Conservation Fund and The Nature Conservancy". WWF (the World Wide Fund for Nature, formerly the World Wildlife Fund) has had 'a long-term close strategic relationship with the Shell Foundation'.
And her list goes on: "Conservation International has partnerships with Australian-based BHP Billiton, a major coal extractor, as well as Shell, Chevron, ExxonMobil and BP." She also adds, pointedly, that some of these conservancy advocates have used the cash they raise from the public on the promise that they will protect wildlife and the ecosystem "and [have then] invested money with companies that have made it abundantly clear, through their reserves, that they intend to extract several times more carbon than the atmosphere can absorb with any degree of safety".
There might be an argument that it is important for conservancy groups to invest in the big energy companies in order that they, as shareholders, have a voice; and in a different vein, it is questionable that criticism levelled at the WWF's involvement with the Shell Foundation is entirely justified. The Shell Foundation, while being funded by Shell, is entirely independently managed as a socio-economic empowerment agency.
Nevertheless, Klein's overall thesis is very powerful, and written with elegance and passion. And if you are not swayed by the author's arguments, you might consider what Rajendra Pachauri, the IPCC chief, has to say. He states quite unambiguously that the case for taking action on climate change is "clearer than ever"."We have little time before the window of opportunity to stay within 2°C of warming closes. "To keep a good chance of staying below 2°C of warming, and at manageable costs, the growth of our emissions should drop by 40% to 70% globally between 2010 and 2050, falling to zero or below by 2100."
Subscribe for full access
You've reached the maximum number of free articles for this month.
Digital Monthly
£7.00 / month
Recieve full unlimited access to our articles, opinions, podcasts and more.
Digital Yearly
£56.00 / year
Recieve full unlimited access to our articles, opinions, podcasts and more.