Iron Ore
It's been a challenging year for iron ore producers. A relentless focus on increased production by the big three (Vale, BHP Billiton and Rio Tinto) combined with lower growth prospects in China see prices almost halved from $135/tonne to $67/tonne over the year – its lowest level since 2009.
This makes it the worst-performing commodity of the year, falling even lower than oil. Just as the Saudis are gambling that they – as low-cost producers – will suffer the least and ultimately gain the most from low prices, so too the big three continue to relentlessly increase production.
Global output this year was in the region of 1.3bn tonnes. Prices have risen from $25/tonne in 2004 to a peak of $170/t in 2010. However, going forward, the Australian government's price forecast for 2015 has been revised down from $94/tonne to $63/tonne.
In October, Glencore CEO Ivan Glasenberg condemned the relentless growth in output by the big three and its effect on prices. He  specifically pointed out the problems that are likely to result when  fund raising for Guinea's 100mt a year Simandou project. The project, half owned by Rio Tinto, requires around $20-25bn in capital to commission. It requires a 650km railway and deep-water port.
Glencore is also involved in Zanaga in the Republic of Congo. Another project that could be affected is Sundance Resources's Mbalam project in Cameroon which may struggle to raise $5bn for its railway in the current climate.
Nevertheless, Rio is reportedly conducting a roadshow in Dubai and Asia to meet potential Simandou rail contractors. The company is seeking to build a consortium to assemble the infrastructure. Some analysts suspect Rio may be more focused on increasing production in Australia rather than Guinea.
African Minerals stopped operations at its Tonkolili mine in Sierra Leone due to a lack of working capital on 1st December. It will reopen pending the release of $102m in funds which are currently the subject of a dispute with its partner Shandong Iron and Steel Group.
CEO Alan Watling said, "While the operating performance of the project has been impressive during 2014, with Q3 exports of 4.4Mt at an average direct cash cost of $36/t, in spite of the wet season, the fall in iron ore prices and the operational challenges caused by the Ebola disease outbreak has meant the project has continued to operate at a loss."
Another Sierra Leone producer, London Mining, went into administration earlier in the year and its assets were purchased by Frank Timis – chairman and major shareholder in African Minerals.
Guinea's Bellzone Mining received a much-needed $32m cash injection in early December to allow the company to continue operating. Sable Mining intends to proceed with its Nimba project, also in Guinea, but this $300m project is unlikely to be viable if prices fall much further, certainly below $50-55/tonne. ArcelorMittal also owns the majority shares of a project at Nimba, which is next to an existing project it owns in Liberia.
Anglo American's Sishen mine in South Africa produces 37mt a year and with costs under $25/t, its future looks secure. African Rainbow Minerals and Assore own interests in two projects in Northern Cape as well as in Gabon that may be developed later in the year.
Diamonds
In September, De Beers produced its first industry Insight Report, announcing that global sales of diamond jewellery amounted to $79bn in 2013 (up 3% on the previous year).
The global market has seen compound annual growth of around 5% a year from 2008 onwards and De Beers forecasts 2014 growth of 4.5%. Sales were up 14% in China and 7% in the US. China's share of consumption has grown from 3% to 15% in 10 years. However, the US still accounts for about half of global diamond demand by value.
The diamond business is underpinned by demand for jewellery. Botswana, South Africa and Namibia are pushing to play more of a role in the polishing and cutting part of the value chain but currently struggle to compete on price with India and the Far East. As of 2014, the majority of De Beers' rough diamond availability is sold in Botswana.
There have been no major deposits found in a decade and exploration spending is high in anticipation of finding a substantial new deposit.
Angola, DRC and Zimbabwe are thought to be particularly worthy of attention in the hunt for new diamond projects.
This lack of new finds raises questions as to whether production will be able to expand in line with demand. A McKinsey report forecasts that output is likely to be at best flat in 2014, compared with the previous year, at about 140m carats.
According to De Beers, exploration budgets peaked in 2007 at a little over $1bn. By 2013 this figure had halved. However, Anglo American, owner of 85% of De Beers, spent $320m in the first half of 2014 on capital expenditure, as the company with a one-third market share sought to maintain its dominant position. Anglo's $6.4bn in total diamond revenues for 2014 dwarfed rival Rio Tinto's $850m.
Petra Diamonds, majority owner of the Finsch and Cullinan mines in South Africa, is looking to increase the production of these mines from 3m carats in 2014 to 5m i n 2019.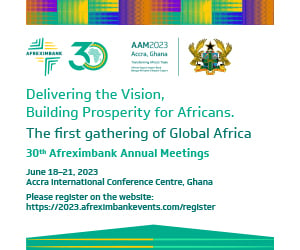 Strong growth in demand from China is expected to continue to play a major role in the market, although increased competition from other luxury items is a concern for the sector.
Gold
Gold prices lost ground for the second year in a row, having touched a four-year low in November, ending the year at $1,180/oz. A resurgent US economy and US dollar have pushed down on gold. Exchange Traded Fund gold holdings (i.e. investment funds) fell 11% on the start of the year (in 2013 they fell 41%).
Geo-political concerns or central bank buying (particularly by China, which holds proportionally less of its reserves in gold compared to other powers) may maintain or lift prices. It is unlikely gold will fall much further as current levels are close to production costs, and thus the point where mines will be mothballed if prices fall much further.
India (consumer of 25% of global gold output) lifted its import restrictions and Chinese domestic demand continues to be resilient.  
South Africa produced about 5m oz in 2014, around 6% of global output. Around half of this is mined in Gauteng by AngloGold Ashanti, Sibanye and Gold Fields.
Africa's second-largest producer is Ghana, with activity centred around the Ashanti gold belt by Newmont Mining, AngloGold Ashanti and Gold Fields. Power cuts affected mining in the country in 2014. Asanko Gold Mine is set to develop its projects in Esaase and Obotan, in the Asankrangwa gold belt, west of the better-known Ashanti. Stage one is expect to cost $295m, with production commencing from the start of 2016 and rising from 200,000 oz pa to 400,000 oz p.a. when maximum capacity is reached.
Côte d'Ivoire estimates 2014 gold production to be around 18 tonnes in 2014, up from 15.4 tonnes the year before. The government is targeting an ambitious 25 tonnes in 2015. Randgold Resources' Tongon mine in Côte d'Ivoire, where production had been impeded by faulty crushers, now expects output for 2014 to be around 260,000 oz.
The company's Kibali mine in the Democratic Republic of Congo is approaching operational stability, producing 650,000 oz per annum for the next 10 years at a total cash cost of $692/oz. Kibali is a $2.5bn joint venture between Randgold, AngloGold Ashanti and state miner Sokimo. Economic growth in DRC is expected to be around the 9% level for 2015.
Burkina Faso's new government, in power following the revolt that ended the 27-year reign of Blaise Compaoré, has announced it will be auditing the country's mining contracts.
Gold miners had been attracted there by the favourable tax regime that discounted corporate tax for gold miners by 10%, giving them an effective rate of just 17.5%. The country produced 32 tonnes in 2013, making it the fourth-largest producer on the continent after South Africa, Ghana and Mali.
African Barrick Gold announced it was rebranding in November to become Acacia Mining (despite still being majority owned by Barrick Gold). The company mines in Tanzania and has projects it is looking to develop in Kenya and Burkina Faso.
Copper
In 2014 copper prices fell around 15%. This made it the worst year for copper prices since 2011, when prices fell 21%. The market is expected to be in surplus in 2015 so more woe is expected.
From 1st January, Zambia increased its open-cast mine royalty rate from 6% to 20%, and up to 8% for underground mines. The Zambian Chamber of Mines has warned this will lead to mine closures, the loss of up to 12,000 jobs and a reduction in output of 158,000 tonnes of copper in 2015.
Barrick Gold has warned it may have to suspend operations at the Lumwana copper mine and other mining companies have responded in a similar vein. The government believes it is losing as much as $2bn a year to tax avoidance and that the changes will be an effective remedy. The country is already involved in a dispute over VAT refunds with a number of mining companies.
Growth this year in Zambia is expect to be the slowest in over a decade at 5.5%. The IMF has already said the country is likely to need more assistance than was previously thought. Zambia's Presidential election is set for 20th January.
In spite of these concerns, First Quantum's new Kansanshi smelter at its Sentinel mine in Solwezi opened in December. The $850m investment is expected to produce between 300-350,000 tonnes per year. However, the planned doubling of the smelter's capacity has been indefinitely postponed, as has $1.5bn in investment by the company.
The DRC overtook Zambia last year as the continent's biggest copper producer, led by vast projects such as the Tenke Fungurume mine. This $3bn investment by Freeport-McMoRan, Lundin Mining and Gécamines is now producing around 200,000 tonnes of copper per year.
The next big thing in DRC copper mining is Ivanhoe's Kamoa project, the largest undeveloped high-grade copper discovery in the world.
Subscribe for full access
You've reached the maximum number of free articles for this month.
Digital Monthly
£8.00 / month
Recieve full unlimited access to our articles, opinions, podcasts and more.
Digital Yearly
£70.00 / year
Recieve full unlimited access to our articles, opinions, podcasts and more.