Since September 2011, Dr Kandeh K Yumkella has led the UN's Sustainable Energy for All initiative. In this guest column, the former Director-General of UNIDO explains why Africans need to take the lead in developing its energy solutions.
Energy powers development. It powers health, education, jobs and economic opportunity. Reliable, accessible and affordable energy is fundamental to Africa's economic transformation in the 21st century.
Yet some 625 m people across sub-Saharan Africa – including as many as nine out of 10 people in rural areas – have no access to electricity. Many more than that depend for cooking and heating on inefficient and hazardous fuels such as wood or charcoal, whose smoke causes more than half a million premature deaths across the region every year. Hotspots of mortality and disease closely match areas where health facilities lack electricity to run lighting, medical equipment and mobile communications, pump water and sterilize instruments.
Those who do have access to modern energy services for their homes, workplaces, clinics or schools often face very high prices for a supply that is patchy and inadequate. African businesses quoted in the International Energy Agency's Africa Energy Outlook say unreliable electricity supply is their greatest single obstacle to growth.
As Africa's population grows and its economies expand, the strain on energy supplies increases even further. The African Development Bank (AfDB) forecasts that power demand in Africa will rise sixfold between 2010 and 2040, requiring a huge increase in generating capacity just to keep pace. Without massive investment in electric power generation, the AfDB says, the continent's future development is under threat.
This is not because Africa lacks energy resources. On the contrary, one third of the world's new oil and gas discoveries over the past five years have been in Africa, adding to the continent's extensive known reserves and putting countries such as Kenya, Liberia, Mozambique, Sierra Leone and Tanzania on the petroleum industry map.
Africa is also rich in possibilities for renewables such as solar, wind, geothermal and hydroelectric energy. Kenya hopes to generate more than a quarter of its electricity from geothermal sources by 2031. South Africa's pledge to buy power from the planned Grand Inga hydroelectric project in the DR Congo has given new impetus to the initiative, which has a massive potential generating capacity of 40,000MW.
Many factors have contributed to this gap between Africa's potential energy boom and the reality on the ground. In many cases, regulatory and political barriers have hampered investment in power generation. Inadequate infrastructure continues to limit distribution, leaving millions of people beyond the reach of the most basic energy services.
Every year, billions of cubic metres of natural gas – enough to power half the continent – are flared off as a waste product for want of the necessary infrastructure, functioning markets or investment conditions to tap the resource productively.
Many African governments are already stepping up efforts to cut through red tape and strengthen governance in order to encourage more energy sector investment. This is vital; governments must be committed to deep sectoral reforms to unbundle generation, transmission and distribution, improve the commercial viability of public utilities and how they are run, and facilitate the flow of private capital and access to the most effective technology.
But unleashing Africa's true energy potential will also require creative new solutions: innovative public-private partnerships (PPPs), and the creation of integrated and commercially viable regional power pools.
Such cross-border integration can optimise the use of resources, bring economies of scale, strengthen energy security and ultimately act as a catalyst for more prosperous regional markets – just as, after the devastation of the Second World War, a six-nation common market for coal and steel grew into today's 28-member European Union, (EU) with interconnected grids, common energy frameworks and targets for mutual energy security.
Improving energy infrastructure on a regional basis makes it possible to create large, competitive cross-border markets in place of small, separate, inefficient ones, and to reap major savings on electricity production costs. Regional power pools are already being developed in West, Eastern and Southern Africa, building new transmission links into common regional grids.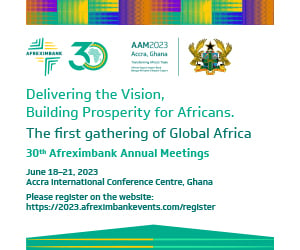 But the challenges are great and huge investment still needs to be mobilised. The AfDB's Programme for Infrastructure Development in Africa (PIDA) estimates that investment of $42.2bn a year will be required to meet Africa's forecast energy demand by 2040, including an increase in private-sector finance of up to 10 times current levels.
On a positive note, the International Energy Agency estimates that three key actions in the energy sector – an additional $450bn in power sector investment, deeper regional cooperation and integration, and better management of resources and revenues – if underpinned by governance reforms, could boost the economy of sub-Saharan Africa by nearly one third by 2040.
In order to drive such transformative investments into both national and cross-border energy projects, Africa needs regional platforms capable of mobilising the funds and fostering the coalitions needed for truly dynamic public-private partnerships.
This is why I have proposed the creation within each of the continent's Regional Economic Communities of an African Energy Leaders Group (AELG), composed of both political and economic leaders, to act as champions for these regional PPP platforms and put energy squarely on the agenda for Africa's economic advance.
Just as the founders of what became the EU focused on expanding the economic opportunity of their citizens by optimizing the use of an energy source – coal – and enhancing the competitiveness of their steel industries, these leaders will drive a collaborative approach to effective and efficient energy provision, for all their region's people. Priorities for action will include scaling up investments in energy projects formulated under the PIDA and regional power pools, and accelerating research and development into innovative technical solutions to improve energy access.
A major, underlying aim will be to guarantee access to reliable, affordable energy services for all Africans by 2030, in line with the goals of UN Secretary-General Ban Ki-moon's initiative of Sustainable Energy for All.
The line-up for each regional AELG will include heads of state, CEOs of major corporations that are big power-sector investors or power users (in manufacturing, telecommunications etc), plus relevant regional organisations and development banks.
The idea is to have more private-sector than public-sector members, to ensure that discussions remain focused on driving investment and measuring tangible progress through key performance indicators. Participants will share a common commitment to leveraging their rich energy resources and geographical closeness in joint projects to facilitate cross-border power trade.
Political leaders will be committed to deep power sector reforms that can attract both domestic and foreign private capital, not only to produce and distribute energy but to generate added value through related industries such as plastics, fertilisers or liquid petroleum gas – potential uses, for example, for those billions of cubic metres of flared gas.
The idea is taking off. The Presidents of Nigeria, CÔte d'Ivoire and Ghana have already endorsed the creation of a West African Energy Leaders Group, as have the Economic Community of West African States (Ecowas) and the AU's Commissioner for Infrastructure and Energy, Dr Elham Ibrahim.
They are joined by private sector titans such as Aliko Dangote and Tony Elumelu, as well as African Development Bank President Donald Kaberuka. Plans are in hand for AELG branches in other regions.
Reliable, accessible, affordable energy is central to Africa's future. The African Energy Leaders Group can make it happen.
To read the full special report click here
Subscribe for full access
You've reached the maximum number of free articles for this month.
Digital Monthly
£7.00 / month
Recieve full unlimited access to our articles, opinions, podcasts and more.
Digital Yearly
£56.00 / year
Recieve full unlimited access to our articles, opinions, podcasts and more.