South Africa
South Africa is a compelling example of the benefits in having both a national film policy and financial incentives for filmmaking. The industry has internationally recognised films to its credit and an annual turnover of $300m.
The government identified the film industry as a sector with excellent potential for growth and a catalyst for direct and indirect employment of people from different sectors of the economy. It brings in foreign exchange: South Africa has signed co-production deals with eight countries and such co-productions with international companies result in the direct investment of millions of rands into the economy.
Last year, Mandela: Long Walk to Freedom was the biggest South African production ever with a budget of $35m, compared to the $1.7m average for local films. It was the highest grossing movie in South Africa and has sold widely around the world. In line with government policy, funding was contributed by a National Empowerment Fund (NEF) loan of $4.8m and the Department of Trade and Industry (DTI), which backed the film to about $5.8m through a tax rebate system. It's claimed it created 12,000 jobs though these may only have been short term.
The state, via the National Film and Video Foundation (NFVF), the Industrial Development Corporation (IDC) and the DTI is the chief investor in the local film production industry. The DTI offers tax-rebate incentives to producers, which include reductions from 20-25% for foreign films made in South Africa to 20-35% for co-productions.
The Media and Motion Pictures Strategic Business Unit of the IDC, a state-owned development financing institution, funds film and broadcasting projects in the form of loan finance up to 49% of the total. There are four regional film commissions. The Department of Arts and Culture funds production, especially documentaries.
Going to the movies
There are 700 cinema screens with a cinema-going population of 5.5m people, who go, on average 4.5 times a year. In the first six months of 2013, 95 films were released (60 of these from the US) and 10 were local films. However, there was a 50% decline in revenue year on year generated by films to $2.2m. Local films secured only 6% of the total box office revenue compared to 11% in 2012.
Box office competition from Hollywood blockbusters and the restrictions to finding a wide audience in a country with 11 indigenous languages make it tougher to achieve success with local films and harder to export them. It is difficult to recoup costs in South Africa from ticket sales alone, though after the DTI rebate, most films only need to recoup 65% of their budgets.
Low-budget films targeting the broader demographic are on the increase. The legitimate market for these low-budget films in South Africa is estimated at a maximum of $18.8m including distribution. Many are funded by broadcasters in return for TV rights with producers earning income from DVD rights.
A multimillion, Hollywood-style film studio has been built on the outskirts of Cape Town through a public-private partnership to attract revenue from international filmmakers and producers.
Nigeria
The success of Nollywood illustrates how culture can help to diversify an economy. Ecobank research found the market potential of the movie industry in Nigeria could be at least $3.2bn a year, according to estimates.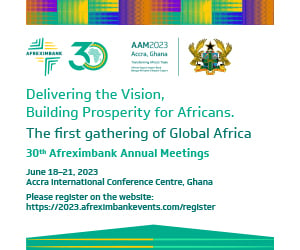 Currently around 50 films are made a week; a typical Nollywood film has a budget of $20,000-$40,000; the largest producers make 20 to 40 titles a year; and an average film sells 50,000 DVD copies, according to iROKO Partners, which distributes and streams films online. But although the films are watched around the world, the World Bank estimates that nine pirated copies are sold for every legitimate copy. So it's hard for producers to recoup their costs on higher budget films and, though popular, Nollywood productions have not so far been serious contenders in the international marketplace.
However, that may be about to change as the Nigerian government has been quick to recognise Nollywood's importance. As part of its commitment to SMEs, it has made a $500m loan facility available for the entertainment industries under the Nigerian Creative and Entertainment Industry Stimulation Loan Scheme (NCEILS), released by the African Development Bank (AfDB).
Of this overall fund, $200m is allocated to the film industry, and is packaged and distributed by the Bank of Industry (BOI) and Nexim Bank. Senior Manager, Entertainment, at the Bank of Industry, Mallam Ahmed Kagara, said that the role the entertainment industry is playing in the country's economic development prompted the bank to be supporting the film industry. The money is intended to raise standards in film production, distribution, marketing and exhibition, which will place Nollywood in the international marketplace and create sustainable growth.
One successful filmmaker who has benefited from the policy so far is Michelle Bello of BluStar Entertainment for her award-winning romantic comedy Flower Girl. It had a $300,000 budget, partly financed by a film-fund low-interest loan from the BOI. She described the approval process as "rigorous".
A BOI loan will also enable Chief Gabriel Okoye (Gabosky) to launch a mega film distribution company, G-Media, which is hailed by many for creating a structure to improve producers' profitability and control the market. He said the structure being built by G-Media would encourage producers to earn money through chains, that include the cinema, rentals, pay-per-view, video on demand, premiere and sales.
Ecobank has also become involved in films, allocating a rolling budget of $622,000 to Project Nollywood for filmmakers to produce quality films, which was said to have generated 2,000 jobs to date in marketing and distribution.
For the first time, financial experts are getting involved. Yewande Sadiku, an investment banker with over 17 years experience, executive produced the highest-budget film to come out of Nigeria – the $8m Half of a Yellow Sun. In doing so, she created a new model of production, using her banking expertise to exploit both public and private sectors in Nigeria and overseas.
Half of a Yellow Sun is a Nigerian/British co-production. Its cast includes leading international stars Chiwetel Ejiofor (star of the multi-award-winning 12 Years a Slave) and Thandie Newton, Nigerian stars Onyeka Onwenu and Genevieve Nnaji, and is directed by Nigerian UK-based theatre director and author Biyi Bandele.
It was 'made in Nigeria' – most of the filming, 29 days out of 33, was at the modern Tinapa Studios with a 60% Nigerian world-class crew and in locations in and around Calabar, the capital of Cross River State.
Sadiku argues that the business of filmmaking can be taken to a higher level if its creative and commercial aspects were kept distinct, if Nollywood filmmakers left film financing to the experts: "I believe it is possible to raise equity funding for film production in Nigeria. If a filmmaker needs to raise decent money, I suggest they talk to financiers who understand financial structures."
The film was funded by more than 30 Nigerian individual and institutional investors who provided over 70% of the $8m budget, with foreign funder, the British Film Institute (BFI), the second-largest investor after the Nigerian group. The rest of the $8m budget came from Nigerian bank debt from BOI. Sadiku applied conventional fund management principles to film financing – a first – and created an investment fund for potential investors, with a completion bond. The challenge now is to recoup that budget and earn revenue through sales. The film has to get international distribution to recoup costs, as adequate returns are not obtainable from the African continent or consumers of Hollywood films. "Because of my day job, I understand what investors would like to see. The word 'investment' means you put money in something and you expect to get it back."
Adequate funding is the key to the development of the industry by making its culture accessible to the rest of the world. "One of the reasons the Nigerian film industry hasn't developed as it could is that it hasn't had access to formal financing. You can make an authentic Nigerian film without money, but if you want to tell a film to people who have no relation to that culture, to tell a story you want them to listen to, you have to tell it in a way they can access it. I think to make that leap, Nollywood needs access to formal financing. Until you really charge a Nigerian producer with the kind of budget to make a high-production-quality film, you really don't know the fullness of Nollywood's potential."
The Nigerian film industry got where it is today without government support, and a little lift could take it to greater heights, says Chioma Nwagboso, a World Bank finance and private sector specialist.
Subscribe for full access
You've reached the maximum number of free articles for this month.
Digital Monthly
£8.00 / month
Recieve full unlimited access to our articles, opinions, podcasts and more.
Digital Yearly
£70.00 / year
Recieve full unlimited access to our articles, opinions, podcasts and more.