Africa's rapid rates of urbanisation and population growth are creating one of the fastest growing labour forces and consumer markets in the world.
Across the continent, state-owned enterprises have been privatized or are planning privatisation, trade borders have been opened, corporate taxes lowered, and regulatory systems strengthened, while most African governments are keenly focusing on promoting economic activity, raising prosperity and increasing national GDPs.
As a result of these reforms and this mindset shift, the continent has been attracting significant foreign investments, with billions of dollars in foreign capital inflows pumped into Africa every year. At the same time, persistent obstacles are becoming a thing of the past; corruption is being stamped out, incidents of violence are waning and stable regulation is being introduced and enforced. As a continent with the largest and most varied natural resources, Africa has now become the main provider to emerging markets such as China, Brazil and India, as well as nations of the Arabian Gulf. The UAE government alone is estimated to have invested $97bn in the continent over the last 10 years.
The investment trend has definitely picked up. For example, UAE-based solar manufacturer, Mulk Holdings entered a joint venture (JV) agreement with Suzan General Trading in March to establish a new company, Alubond Africa in Kenya with an investment of about $25 million. The new company is part of a two-phased plan to eventually set up factories producing the full range of Alubond USA metal composite panels, and to have a regional base for its solar energy solutions. Nigeria is in line be next for the JV partners, with a visit to explore the market planned for October.
"Consistent African economic growth in construction and energy, coupled with abundant natural minerals and metals is a sign that for the next two to three decades, business will be booming in Africa," says Arif Hafiz, group managing director of Suzan General Trading. "Hence our decision to enter this JV at the right time and we're confident that Alubond Africa will prosper and grow many folds in time to come."
UAE-based Splash, a mid-market fashion retailer and a unit of Landmark Group, also plans to access a number of African markets via franchise agreements and has signed deals to open outlets in Libya and Kenya.
When expanding into international markets in the past, including Egypt, where there are two Splash outlets, the firm typically invested its own cash, but now it is seeking franchise partners to do so. "It's easier and the person on the opposite side understands their markets very well and they can share the risk," Raza Beig, Splash CEO, told local weekly Arabian Business.
Another investment into the continent was made by Dubai-based Aramex in 2011, when it acquired South African logistics firm Berco Express for $55m. The company said at the time it would look for further expansion across the country by opening additional offices and warehouses. Prior to that, Aramex had acquired OneWorld Courier and In-Time Couriers in Kenya.
Hotels scout Africa
In the past few months, several five-star hotel chains revealed they were eyeing the African market, including Jumeirah Group, JW Marriott, and Hilton Worldwide –the latter set to open more than 200 new restaurants in the Middle East and Africa (MEA) over the next three years and is inviting restaurateurs to pitch concepts. "All the opportunities are there. We are still trying to get a deeper understanding of how to approach the African market," Jumeirah Group president and CEO Gerald Lawless said.
Data from hotel research firm STR Global estimates that a total of 150 hotels will be built in the MEA in 2013, and that 68 hotels were launched in the region in 2012. "We have 42 (properties) open and 49 signed and in the pipeline for MEA. When we look across the region, we see Dubai, Saudi Arabia, the rest of the emirates and probably Nigeria as being the most significant growth markets," Marriott International president and CEO Arne Sorenson was quoted as saying in Arabian Business.
Funds gather resources
From new metro lines in Nigeria, hospitals in Lesotho, energy projects in South Africa, and continent-wide communication initiatives, many global institutional investors are revising their sovereign risk profile assessments for Africa. Industry players are moving quickly to seize opportunities before many of the richest pickings are taken by competitors.
For example, Abu Dhabi-owned Invest AD and Morocco's Attijariwafa Bank – Africa's biggest private lender by assets outside South Africa – plan to start a jointly managed fund to invest in Africa's listed companies. "Africa's economic emergence is being driven by rising incomes and living standards across a broad cross-section of society and across the whole continent – and this is partly due to increasing intra-regional trade and business links," said Nazem Al Kudsi, chief executive of Invest AD. In 2010, the firm teamed up with Japan's SBI Holdings to set up a $75m Africa fund and invested in the Bank of Kigali IPO in 2011, Rwanda's largest bank by assets. Invest AD also converted its existing Emerging Africa Fund to an UCITS standard fund – viewed as a more transparent and liquid fund – to attract risk-averse European investors.
Linking China and Africa
The UAE has also been playing a major role in facilitating trade between Africa and China. An increasing number of Chinese firms are using the free zone provided by the Dubai International Financial Centre (DIFC) – the emirate's onshore financial hub – as a platform to access African markets.
"China is the biggest investor into Africa, and much of that activity is now out of Dubai – it's very much the chosen platform for Chinese companies to invest in Africa", DIFC chief economist Dr. Nasser Saidi says. Data from China's Ministry of Commerce shows that Chinese overseas direct investment into Africa reached $14.7bn in 2011, an impressive growth of 60% from 2009. "Increasingly, institutions are using Dubai not just as a base for business in the Gulf, but as a base to access a much wider area," Jeffery Singer, CEO of DIFC Authority told Reuters.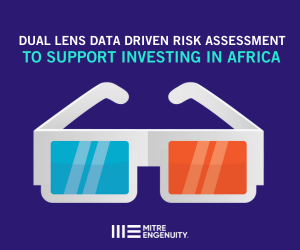 Mega projects for a mega market
Characterised by a far-sighted vision, Africa has been setting out multiple large-scale projects. But the world's second largest continent has been impeded by lack of available funding to complete critical economic and logistic additions.
For example, the Lamu Port-South Sudan- Ethiopia-Transport corridor (LAPSSET) project which aims to link the oil rich new nation of South Sudan to a new port at Lamu in northern Kenya via Ethiopia is one of the most ambitious undertakings in Africa. It will comprise a range of infrastructure developments including a 32 berth deepwater port, 1,300 kilometres of new highway and railways, oil and petroleum pipelines, airports and an oil refinery. And while Western countries maintain their sanctions on diamonds from the Zimbabwe's Mining Development, Dubai is ready to provide Zimbabwe a lifeline through legal imports of the country's diamonds. Ahmed bin Sulayem, executive chairman of Dubai Multi Commodities Centre, said in April that such sanctions denied Zimbabwe its main source of living, and called for richer nations to play a positive role in the development of Africa, which he called 'underutilised'. "It is very rich underground and very poor over-ground. It should be developed. It should be a superpower no different from Brazil, Russia, India, or China. "
Navigating northwards
Libya and Egypt, two economies that slowed Africa's overall economic growth following the 2011 uprisings, are the same economies propelling the northern region now, thanks to vast proven oil and gas reserves, and the resumption of many projects. As of June 2012, Libya's hydrocarbon output soared to more than 1.52m bpd from a low of 166,000 bpd in 2011, and is forecasted to increase to pre-conflict level by 2013.
Newcomers in Libya, such as UAE's biggest builder, Arabtec, are looking at oil and gas projects, while General Electric is looking at multiple industries. ICT and telecommunications are other areas attracting investors. "It appears that there may be requirements in Libya for technology know-how and skills-training for everything from network architecture and e-government to regulatory law," UKTI technology adviser Nitin Dahad said during his visit in March.
Libya is currently offering tenders to manage LIPTIC, the country's monopoly telecom operator, which both the UAE's Etisalat and Kuwait's Zain are competing for. Zain had sold off most of its assets in Africa to India's Bharti Airtel for $9bn in 2010.
Meanwhile, Dubai-based Oger Telecom, 35% owned by Saudi Telecom, is also spending in the region by injecting $180m into its South African subsidiary Cell C to improve coverage and network quality. Leading financial institutions, such as Arab Bank, are also eyeing Libya. Others, like Dubai-based Arqaam, took the plunge and acquired Libya's Al Rashid Finance, enabling it to buy and sell securities there, while Qatar's Masraf Al Rayan acquired an additional share in an unidentified Libyan bank, poised for conversion into an Islamic one.
Southern stakes
Africa's biggest contributor to the continent's GDP is currently South Africa, and its stock exchange is the 18th largest in the world. In the recent World Economic Forum's Global Competitive Index, the country recovered to 50 in 2012 from 54 in 2011, thanks mainly to gains in accountability of private institutions, strength of investor protection, and political readiness.
"From funding through to operations, the nation has become somewhat insulated and more often than not, is getting on with the task of hand without the assistance or support of foreign investors or developers," states DeBuys Scott, Head of Financing at KPMG in South Africa. This year, South Africa plans to spend around $15bn on infrastructure across a wide variety of sectors.
South Africa's well-defined financial, legal, communications, energy, and transport sectors as well as its modern infrastructure, has attracted Dubai-based luxury retailer Paris Gallery, which is close to signing a deal to open two stores in the country in what will be the company's first move outside the Middle East.
South Africa is also actively involved in the UAE market, with at least 234 firms currently doing business in Dubai. South African construction and engineering group Grinaker had played a major role in the construction of Madinat Jumeirah and took part in building Dubai World Central's concourse.
Other South African companies in Dubai include Nando's, Debonair's Pizza, Standard Bank, Barloworld Logistics, and Mugg & Bean, while Murray and Roberts were instrumental in the early phase of the construction of Burj Al Arab hotel. Earlier this year, South Africa's Paramount Group, which refurbishes military jets and has a 19% stake in Aerosud, said it was aiming to bring its aerospace expertise to the UAE.
Moreover, South Africa's second-biggest private healthcare operator, Mediclinic International, recently bought the remaining stake in Emirates Healthcare Limited in a deal worth $224m, taking up the company's share in Dubai's largest private healthcare provider to 49.6%. Economic relations with African countries should continue to move on to other sectors outside oil and gas UAE Minister of Economy, Sultan Bin Saeed Al Mansouri in April emphasized that agriculture and food industry are potential vital sectors to be explored. Secretary-General of Comesa Sindiso Ngwenya noted that the UAE was amongst COMESA's (Common Market for Eastern and Southern Africa) major markets, and described Africa as the ideal destination for future investments to guarantee food and water security for many countries.
Between the colossal towers and shopping malls of the UAE, and across the hills and savannahs of Africa, lies evidence of economic powerhouses, abundant natural resources and undiscovered opportunities awaiting those who can spot them first. And while some emergingmarket private equity firms focus on large deals of $50m or more in Africa, Middle East investors are wisely focusing on smaller deals to gain exposure to the continent.
Subscribe for full access
You've reached the maximum number of free articles for this month.
Digital Monthly
£8.00 / month
Recieve full unlimited access to our articles, opinions, podcasts and more.
Digital Yearly
£70.00 / year
Recieve full unlimited access to our articles, opinions, podcasts and more.