Africa is  becoming a global trendsetter in the innovative application of technology – not in producing faster cars or louder speaker systems but in critical areas such as finance, communication, energy generation, agribusiness and finding home-grown solutions to problems that seemed intractable only a short while ago. For once, Africa is leading and the world is following. Sherelle Jacobs presents a panoramic view of Africa's innovative genius at work.
The way the international business community talks about Africa has altered dramatically over the last decade. In the eyes of Western investors, organisations and media, the region has gone from basket case to fierce participant in a frenzied catch-up race. But excited discussions about Africa are unlikely to stop there. Perhaps in another decade from now, business discourses about Africa will have further mutated – from Africa the 'catching up continent' to 'Africa the innovator', inspiring global trends in certain fields.
What are these areas likely to be? The most promising, according to experts, will be those based on digital technology. The prefixes 'e' standing for electronic and 'm' standing for mobile have become ubiquitous in Africa.
The range spans e-learning, m-learning, e-health and m-health, e-commerce and m-commerce agribusiness tech and a host of others. There are exciting start-ups in all of these fields virtually every week. There are even signs that other countries, including some in the West, are taking inspiration from business products and services developed in Africa.
Setting trends in mobile money
If, generations from now, economic historians attempt to trace Africa's ascent from follower to innovator, they will undoubtedly start with M-Pesa. The mobile money transfer service which Kenyan operators Safaricom launched in 2007 has revolutionised banking practices in Africa.
And it has inspired the world. Last year, the British bank Barclays launched Pingit, Europe's first mobile money transfer system. A consortium of UK banks including HSBC, Lloyds and RBS will offer a similar service from 2014 through a scheme administered by the Faster Payments service. Across the Atlantic, Hillary Clinton has famously been quoted questioning why the "brilliant innovation" had not reached the US.
Worldwide, 130 mobile money systems have been implemented since March 2012 with around 80 of them in Africa: 31% of Kenya's GDP in 2012 ($12.8bn) was moved on mobile money platforms. Total African mobile transfers are expected to exceed $200bn by 2015, accounting for approximately 18% of the continent's GDP.
Mobile money innovation has continued since the launch of M-Pesa six years ago – the service has spawned a number of further products built around the mobile money concept. Safaricom has developed many of these. In February, the company and Kenya's KCB Bank teamed up to offer M-Pesa agents access to loans. Amounts available to those agents vary from Ksh 50,000 ($575) to Ksh 5m ($57m). Joshua Oigara, KCB Group's Chief Executive, commented: "Our partnership will play a big role in expanding economic opportunities for our customers and this will help create more jobs."
Another mobile money-inspired Safaricom innovation is M-Shwari, which was launched in January and allows customers to borrow and save money via their mobile handsets, generating interest.
Michael Joseph, Director for M-Pesa within the Vodafone Group, said at the time of launch: "M-Shwari is a transformational service: saving is no longer the privilege of an elite; all Kenyans can now save, even the smallest amounts and at their own pace." "M-Shwari is a truly mobile proposition, which leverages the power of mobile communications to provide simple and valuable access to banking services," he said, adding that the firm would "look to take this innovation to other markets."
Firms are also forging links between mobile money and traditional banking methods – for example, Safaricom and I&M Bank recently launched a visa pre-pay card, which can be topped up via mobile money transfer and then used globally as a visa card – an especially useful tool for travellers.
A low-cost revolution in smartphones and tablets Smartphones and tablets are another area of innovation to watch in Africa. African firms currently look unlikely to rival global technology companies in terms of software (for example, in competition with the Android system) nor in terms of manufacturing, where countries like China dominate. But, African firms designing tech products are seeking to innovate in terms of price and value for money.
When it comes to smartphones, innovation in Africa is likely to be driven by the desire to find a perfect balance between quality and price – given the lower purchasing power on the continent in comparison with other regions. Global firms are already working hard to crack this conundrum. For example, Microsoft partnered with Huawei to introduce a new Windows smart phone priced at $150 in February. "We believe there has never been a better time to invest in Africa and that access to technology – particularly cloud services and smart devices – can and will serve as a great accelerator for African competitiveness," said Jean-Philippe Courtois, president of Microsoft International.
Others have also come up with their own low-cost but high-performing smartphones, like Safaricom, which launched the Yolo smartphone, the first for Africa with Intel Inside, in January, priced at Ksh10,999 ($129). "We're redefining what cost-conscious Kenyans can expect from a smartphone," said Peter Arina, general manager, Safaricom's Consumer Business Unit. "The Intel-based Yolo smartphone strikes a unique balance between price and performance – we consider it to be a real breakthrough."
In December, for example, Republic of Congo-based company VMK launched what it claims is the first African-designed smartphone and tablet – although it is manufactured in China and powered by Android. The price is competitive – at $170 for the smartphone and $300 for the tablet. The South African firm, Wise Tablets, has also developed its own extremely competitive tablets, starting at R1500 ($163) for the Wi-Fi-only seven-inch version.
With big global branded products like the Google Nexus 7, which is also competitive at around $199 for the Wi-Fi-only seven-inch version, also attracting customers in Africa, African producers have tough competition. But there is room to compete, perhaps, in the 3G market. Given that Wi-Fi is not as widespread in Africa as in Western markets, Wi-Fi-only tablets are far less attractive than 3G-enabled models. Google Nexus's 3G tablet, at around $299, is a price jump from its Wi-Fi-only version. South African Wise Tablet's 3G seven-inch model is cheaper at R2,500 ($218). Competition to develop the lowest-cost 3G tablets for the African market is likely to heat up even more in the future.
Music to the ears: innovation in arts and entertainment
Start-ups in the music and TV industry operating in Africa are also pushing boundaries and coming up with a unique, colourful range of products. While many of these may be inspired by already well-established global companies, innovations to suit the African market have involved some unique quirks.
For example iROKOtv, the world's biggest online Nigerian movie distributor, is making great strides in mobile video (as opposed to focusing purely on an online video-watching service). In January, it announced that it was teaming up with Nokia to develop a mobile app allowing Nokia Lumia Windows Phone 8 users to watch Nollywood movies. Visitors to their sleek website will also notice subtle differences between iROKOtv and Western equivalents – including categorisations by actor as well as genre and the ability to watch certain films for free.
In the music industry, attention has been focused on Spinlet, a cloud-based music platform launched in Nigeria in May 2012. It enables African music artists to upload their singles and albums for sale. A point of difference between Spinlet's Africa-based model and the business models of music platforms like global giant Spotify is its greater emphasis on enabling users to access music via their mobile phones, rather than online. Spinlet's capacity to innovate in this particular area is therefore something to celebrate.
Another cutting-edge music company is Mdundo.com, a new mobile download service based on the use of scratch cards: artists sell scratch cards for Ksh100 ($1.15) to their fans at gigs and concerts, which the buyer can then use to purchase up to five of their songs online on Mdundo's website and then download to their mobile phones. The artists take all of the profits. They are enjoying dramatic success: "They have already sealed lucrative deals with some of the world's leading corporations, including Airtel and Samsung," says Buch.
Creative e-health solutions
Innovation is proving just as important in fields that deal with more basic everyday needs. E-health is one of them. Many of the most striking entrepreneurial ideas are aimed at improving the reach of health products and services. A large number of these are leveraging M-Pesa technology to do so.
An example is the Kenyan company Changamka (meaning 'Be Happy' in Kiswahili), which offers health-card smartcards in the cities of Nairobi, Nakuru and Mombasa. These allow Kenyans who are outside the private health system to save and pay for treatments via a prepaid wallet system, which can be topped up using M-Pesa.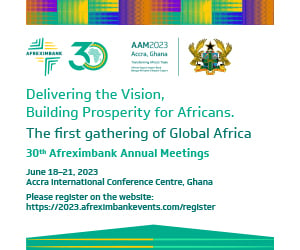 Since becoming an incorporated company in 2008, Changamka has developed several smartcard options that are available at supermarkets, other retailers and medical centres. Even a maternity smartcard is available, which women can use to pay for antenatal maternity and post-birth care. According to the firm, the smartcard system can deliver up to a 30% saving on administration costs.
Safaricom and Britam also recently joined forces with Changamka to develop a new healthcare insurance product, Linda Jamii, which is aimed at the tens of millions of uninsured Kenyans, particularly those in the SME sector. The savings threshold to qualify for healthcare, at Ksh6,000 ($70), is low. Payments are leveraged via M-Pesa or Airtel money. The desire among NGOs and companies to offer health services to "out of reach" people in rural areas is also fuelling innovation. The mCBS health project, developed by eHealth Nigeria to improve maternal health interventions in rural areas is a case in point – traditional birth attendants relay important information about their patients in real time via a mobile phone system.
They can, for example, alert the nearest healthcare facility if a patient experiences complications. Grameen's MOTECH project in rural Ghana also enables community nurses to relate information about their patients using mobile technology. E and M health consultation services are also emerging across Africa. Emboka in Ghana, for example, offers medical consultations and allows patients to order medicine via their online services.
Farming just got cutting edge
Africa is also witnessing pioneering developments in agribusiness, as companies seek out ways to cut costs and deal with risks commonly associated with agriculture. In the words of Josh Woodard of the human development organisation FHI 360, "there are definitely a lot of exciting things going on".
Woodard says, "Agribusinesses are seeing the value in using ICT for all of these different purposes and in many cases are making the investments into implementing them themselves.
"This trend is only going to increase, and we will start to find that agribusinesses that are still doing most of their work without using ICT will cede significant market share to those who are effectively adopting ICT." Woodard says the use of ICT is increasing access to relevant information and farmers are using it to improve their agricultural practices, reduce their costs and find better prices for their products.
One such instrument is M-Farm, a mobile app that allows farmers to access market information in real time. The desire to prevent farmers being exploited by middlemen because of their lack of knowledge of the markets inspired M-Farm co-founders Jamila Abass and Susaneve Oguya to come up with the system.
The founders say "this product is unique because the farmer does not need to leave his farm to transact, and every transaction is done using the normal phone available to the farmers. The beauty of the product is that it costs Ksh1 ($0.1) to the farmer. Farmers are getting access to better markets and closing deals that are improving their livelihoods." M-Farm is also evolving. "Inputs are a major cost on the farmer and using the same concept, we are exploring ways to help farmers buy in bulk all the farm inputs they need at discounted rates. This drives down the cost of production but also increases productivity per acre." There are many other applications that can be used in the agribusiness sector. As Josh Woodard says, "The possibilities include using mobile payments and vouchers to increase the speed of payments and increase transparency; using GPS to provide exact plot measurements, thus increasing accuracy of input application amounts; and providing planting reminders and tips to farmers via SMS and voice messages."
Other interesting innovations that Woodard cites include "scratch-off cards to verify the authenticity of inputs by mobile phone; geo-located traceability via bar codes; and SMS and mobile phone market price information systems and brokered trading platforms."
But big changes are necessary to further boost agribusiness innovation in Africa. Experts cite poor road networks as a big stumbling block. "Access to information is great, but if you do not have access to paved roads or reliable transportation to get your produce to market then it does not matter much," says Woodard. Government taxes and regulation can also hinder the profitability of innovations.
 
Encouragingly, lack of skills does not pose a big challenge. Woodard says "Farmers and agribusinesses are organically learning how to use mobile phones and other technologies on their own or with minimal support, and homegrown African application development and innovation is popping up all over the place."
MFarm is also optimistic that governments will not be able to neglect agricultural innovation for long. According to the firm, "Sixty per cent of Africa's land is yet to be put into productivity. In other words, the future of agriculture is Africa. Local innovations are working for the local communities and it is only a matter of time before some of these innovations are scaled up."
E-learning takes another step forward
Cutting edge e-learning practices and developers are coming to Africa too. E-learning conferences in Africa are becoming popular, along with a number of research programmes and organisations dedicated to e-learning. The eLearning Africa conference taking place from 29th-31st May in Namibia this year is one of these highly anticipated networking events.
According to Marlon Parker, founder of RLabs, a South African social enterprise company involved in community-driven innovation, e-learning and m-learning's potential lies in the state of Africa's infrastructure and the need to roll out education.
"As a continent with majority of its population being young people, educational infrastructure still lacking, and with the fastest adoption rate for mobile phones, all the odds are favourable to Africa becoming a pioneer in the m-Learning environment," he says.
"As Africans, we understand the challenges such as expensive connectivity costs, having limited learning and human capital resources, etc. that clearly show the opportunity to drive innovation in the education space. The needs in Africa are immense and the opportunities are not only in the formal educational sector but also the informal sector," he adds.
Some interesting e-learning products are coming to the fore in Africa. They include the range of tablets offered by the South African Wise Tablets, which include access to a range of pre-loaded content, including an Education Centre.
"We aim to make the tablet a practical tool for education and so work directly with educational institutions to develop their own content and use it on the Education Centre, which provides a standard way of viewing educational content via a removable SD card," said Wise management in a press release.
Another interesting product, which RLabs' Marlon Parker describes as "one of [his] favourites" is online training provider GetSmarter.co.za's platform, Kwiksta, which makes it easy for anyone to develop their own online courses. One Kenyan company, MPrep, also offers a similar platform, usable with mobile phones rather than computers. Parker is himself also involved in a number of learning projects, including Ukufunda, a mobile platform for a virtual classroom on Africa's biggest social network Mxit. "It is endorsed by UNICEF and it allows learners and teachers to access quality education resources, social support services, building various communities and the opportunity to have a real-time learning experience," says Parker. But companies will need intelligent business plans to succeed in the e-learning industry. According to Parker, they should consider targeting the m-learning sector first.
Governments also have their part to play. "African governments have the opportunity to invest in m-learning and e-learning initiatives but should look at it as part of their educational strategy and not as an isolated or "nice to have" project. Governments also have a role to assist in scaling these initiatives," says Parker.
African advertising: bold, unique and controversial
Finally, it is not just in products and services that innovation is coming to the fore in Africa. It is in how companies are communicating with potential customers, including through advertising. The bold, direct and even sometimes explicitly political quality of major advertising campaigns in Africa is a clear departure from the Western template and has established a distinctly African form and character.
One of South African food company Nando's advertising campaign – dubbed Last Dictator Standing – which satirises Zimbabwean President Robert Mugabe, is a case in point. Although Nando's pulled the advert because of the amount of controversy it sparked and fears over the welfare of the firm's Zimbabwean staff, its unabashed use of politics to appeal to the wider public is indicative of an approach to consumer advertising which is unusual in a global context.
Other firms have shown a similar capacity to develop unique advertising campaigns in a ruthless bid to tap into the African's psyche. An award-winning example is a campaign for Carling Black Label, one of South African Breweries' top beer labels – Be the Coach. In a bid to further solidify its image as the "South African man's beer", the mobile voting campaign that took place in 2011 enabled football fans to choose the team and make live substitutions in a major football game.
The attempt to get inside the mind of their customer base and empathise with them was direct: "Carling Black Label noticed that the [football] fans were getting more and more frustrated with coaches coming from foreign countries like Brazil and Serbia and they weren't connected with the local flavour of South African soccer," explains the narrator in a YouTube video about the advert uploaded by communications firm Ogilvy & Mather, which was instrumental in developing the campaign.
"The fans believed they knew their soccer clips better than the coaches. All South African fans needed was a chance to prove themselves. Carling Black Label gave the power to South African fans by creating the Black Label Cup," the narrator adds. The Cup was a success, and the firm won best mobile advertising and marketing campaign at the GSMA Global Mobile Awards 2012 as a result.
Non-commercial advertising is also becoming a space for intense creativity. A high-profile example is USAID's HIV-prevention Protect the Goal campaign launched in January. Several African nations' football federations signed up to the campaign and during the 2013 Africa Cup of Nations, team captains read out a statement appealing to players and fans to back the campaign.
Africa is demonstrating its capacity to be creative and innovative in fields ranging from e-commerce to advertising. M-Pesa was the first chapter in the region's story as a trendsetter. It is unlikely to be the last – with a robust collection of business success stories that are as interesting to London and New York as to Lagos and Cape Town. 
Subscribe for full access
You've reached the maximum number of free articles for this month.
Digital Monthly
£7.00 / month
Recieve full unlimited access to our articles, opinions, podcasts and more.
Digital Yearly
£56.00 / year
Recieve full unlimited access to our articles, opinions, podcasts and more.