Lake Turkana, also known as the Jade Sea, in Kenya's arid northwestern border with Ethiopia has turned into a battleground between conservationists and energy providers. It has the potential to become an energy hub for the continent through hydro, oil and wind generation but the environmental cost, according to some, could be catastrophic. Wanjohi Kabukuru travelled to the area to report first-hand on the latest situation there.
On the hot and sandy northwestern fringes of Kenya is Lake Turkana, which borders Ethiopia. A welcome breeze brings some relief in what is otherwise an extremely humid region. Philip Ewoton, a fisherman on this lake, has seen numerous changes taking place in his area in the last decade.
"Ever since they began building the electricity dam on River Omo in Ethiopia, we have experienced a decline in fish catch and reduced water levels," Ewoton says. "Now we have oil exploration in the lake."
The electricity dam that Ewoton is referring to is the famous, yet controversial, soon-to-be-completed Gibe III Hydro-electric Power Dam on River Omo in Ethiopia. And the oil exploration he mentions involves Tullow Oil exploration works.
River Omo, the main tributary of Lake Turkana, is right at the delta which delineates the Kenyan-Ethiopian border and supplies the lake with 90% of its water. River Turkwell, which snakes near Lodwar town, is the other tributary that finishes its course into Lake Turkana. At the moment Gibe III, which is 190km away from the Ethiopian capital Addis Ababa, is one of Ethiopia's largest infrastructure development investments and expected to commence operations in 2014.
Lake Turkana, also referred to as the "world's largest desert lake", is a stunning water mass that early European adventurers called the Jade Sea, thanks to its welcome fresh gusts of wind and deep shade of the colour jade in a semi-desert environment. The Turkana region is famous for its human origins discovery – that of the 1.6m-year-old skeleton of the eight-year-old 'Turkana Boy'. Recently, this region is being seen as the sub-region's potential energy hub.
Other than hydroelectricity, there is the proposed wind power farm and oil exploration within the lake's basin.
Oil exploration is currently being undertaken within the lake and all across its basin. The discovery of oil in the Ngamia-1 well in Block 10BB in the southern tip of the lake near the town of Lokichar, which is 130km from Turkana's capital of Lodwar, in March this year has raised the profile of this region, referred to as the Turkana Rift Basin. "The net pay encountered so far in Ngamia-1 is more than double that encountered in any of our East African exploration wells to date," Tullow Oil Plc exploration director Angus McCoss says.
In oil exploration language, the entire lake basin bringing together the Omo River riparian region is found in three oil blocks namely Block 10BA and Block 10BB in Kenya and in Ethiopia, the South Omo Block. These, together with Block 10A, Block 13T and Block 12A are all operated by Tullow Oil Plc, which farmed into these oil and gas exploration blocks in 2011, partnering with Lion Energy, Africa Oil, Afren Plc, Centric Energy and Agriterra.
Largest single investment
Joining oil and hydropower is the $881m Lake Turkana Wind Power (LTWP) project. LTWP is billed as Africa's largest wind-power venture and also "the largest single private investment in Kenya's history", expected to produce 310MW and occupying some 40,000 acres of land in the Turkana Rift basin. This project, in development for the last seven years, was expected to begin in June 2012 but has been delayed after the World Bank said it was unwilling to offer guarantees to the financiers of the project.
"After extensive discussion between the World Bank Group and the project, the Bank has reached the conclusion that the project, as currently proposed, is not good for it," the World Bank's letter to the government of Kenya and the project's financiers, signed by WB country director for Kenya, Johannes Zutt, reads in part.
This has, however, not distracted Carlo Van Wageningen, the chairman of LTWP, or the African Development Bank (AfDB), which is the lead debt financing arranger, with South Africa's Standard Bank and Nedbank Capital coming in as co-arrangers.
AfDB regional director Gabriel Negatu came out strongly to defend the project, saying the principals were currently looking for other guarantors to ensure the project takes off without further delays. "The government of Kenya is fully committed to this, together with the AfDB, and this is a project that will fully be financed. There is no doubt about that," Negatu says.
"We seem to have a different view on energy utilisation risk in Kenya with our other partners. But again, that notwithstanding, we will proceed and very soon we will bring this to closure and finance one of the biggest wind-power projects in the continent." The LTWP project has already been endorsed by the Kenyan government and construction contracts awarded to Aldwych International of the UK and Danish firm Vestas.
Controversies abound
These three major energy-related projects are bound to alter the perception of the Turkana Rift Basin from a backwater African semi-desert hinterland into a continental energy nucleus. The Turkana region has been an attraction to energy companies for decades. Way back in 1992, Royal Dutch Shell had unsuccessfully drilled oil exploration wells in the region. In 2006, after a break of 16 years, the region bounced back as a hydropower bastion when the Gibe III power project kicked off in the Ethiopian side, followed by oil discovery in 2012 and by wind power any time soon.
While the Turkana basin's wind and oil energy sources are still in their infancy, the same cannot be said of hydropower, whose full exploitation is set to begin in two years' time. Secondly, both the Turkana oil and wind power projects have not attracted as much controversy as that generated by Gibe III hydropower project.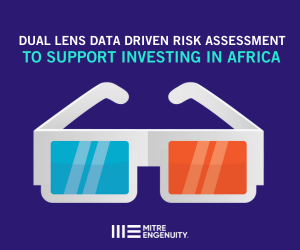 For the last six years this 'inland sea' has been at the centre of a row pitting conservationists on the one side and the Ethiopian and Kenyan governments on the other. International conservation lobbies and bilateral partners were also drawn into this "development versus conservation" debate.
Friends of Lake Turkana (FoLT), International Rivers, Bank Information Centre (BIC), Human Rights Watch (HRW) and Campagna per la Riforma della Banca Mondiale and a raft of small community-based organisations have all teamed up with scores of both Kenyan and Ethiopian civil society groups to campaign against the dam as it threatened the existence of Lake Turkana.
The environmental groups have argued that the 760km-long Omo River is a lifeline of 500,000 indigenous people in southwest Ethiopia and northern Kenya; these include Turkana, Rendille, Samburu, El Molo, Dassanach, Ariaal, Oromo, Nyangatom, Mursi and Gabbra. As part of their strategy, the lobby groups have used the last six years to petition international financiers to withhold funds for Gibe III.
In 2010, the environmental groups were delighted when the World Bank refused to fund the dam's construction, citing its own social and environmental concerns. This left the Industrial and Commercial Bank of China to withstand international pressure and agree to provide $500m for Gibe III construction.
According to conservationists, the construction of Gibe III was going to encroach on the Omo River's flood cycle, harming livelihoods and biodiversity all the way into Lake Turkana and interfering with Lower Omo valley's classification as a UNESCO World Heritage Site. Fisherman Ewoton's observations seem to bear this out.
"Lake Turkana risks turning into small water pans with the construction of all the Gibe-related hydro-electric power dams involved in River Omo," Africa's foremost paleoanthropologist Dr Richard Leakey says. Dr Leakey and his family have been involved in the Lake Turkana basin in search for human pre-history since 1968. "And with climate change beckoning, we can only imagine the worst for this pristine desert lake, and the inhabitants dependent on the lake's ecosystem."
Bird and fish life in danger
According to the International Union for the Conservation of Nature (IUCN) and Birdlife International, Lake Turkana is an important bird area (IBA) and any drastic changes upstream are bound to affect the ecology of Nile crocodiles, hippopotamus, and over 40 different species of fish and snakes around it, not to mention the numerous bird species.
"Turkana is an extremely important waterbird site: 84 waterbird species, including 34 Palearctic migrants, have been recorded here. Over 100,000 Little Stint birds may winter, representing more than 10% of the entire East African/South East Asian wintering population," says Birdlife International. "As well as supporting many wintering Palearctic migrants, the lake is a key stopover site for birds on passage. Waterbirds are distributed all around the lake, but the highest densities are on mud and pebble shores; particular concentrations occur in sheltered muddy bays and the Omo delta."
Kato Awoi, a teacher in Lokichar, says the many developments in the lake's basin have severely affected fish production. "Scarcity has made much of the fish from the lake today to be consumed in Nairobi, Mombasa and in Europe as it is too expensive for us," he says.
His sentiments are echoed by Kennedy Oluoch, who is a boat builder on the shores of Lake Turkana near Kalokol. "I came to Turkana eight years ago. At the time fish harvests were plentiful but now my business is affected as the daily catch has declined." Rashid Otieno, who is a long-distance fish transporter, agrees that fish numbers have significantly gone down. "It used to take me a day to fill my refrigerated truck with fish. Today it takes me a week to fill it up."
These complaints didn't stop Gibe III. Both Kenyan and Ethiopian governments ignored such pleas and stuck to the Environmental and Social impact assessment produced by the Ethiopian Electric Power Company (EEPCO), rejecting all assertions made by the environmental civil societies.
In 2006 Gibe III left the drawing board to become reality, when the Ethiopian government awarded the "no-bid" tender for the construction of the dam to the Italian construction firm Salini Costruttori. In that same year, long before the earth movers began work on Gibe III, Kenya and Ethiopia had entered into a power purchase agreement, with Kenya purchasing 60% of the 1,870MW power generated from this dam.
In the long fight to protect the 'Jade Sea', 2012 has been the worst year for conservationists' six-year campaign. It all began when UNESCO's World Heritage Committee refused to add Lake Turkana to the World Heritage in Danger list, a classification of properties undergoing "specific and serious dangers".
Shortly afterwards, the environmentalists were stung when the World Bank's board of directors, which met in Washington in mid-July, announced that it had agreed to release $684m to finance a 1,000-km electricity transmission line from Gibe III to Kenya. Initially the dam was projected to cost $1.7bn but the costs have now been scaled upwards to $2.7bn. On completion, Gibe III, which will be a roller-compacted concrete dam standing at a height of 240 metres, will be the tallest dam in the continent. It is interesting to note that while the World Bank has pulled out of the wind-power project, it has, on the other hand, supported the hydropower undertaking.
"The irony of the Gibe III dam is that while it threatens the economy of the Turkana region, a large share of its electricity will be sold to consumers in other parts of Kenya," Friends of Lake Turkana coordinator Ikal Angelei, who won the prestigious Goldman Environmental Prize, says. "For Ethiopia, the project is a commercial one: they want to make money selling the power elsewhere, not provide power to their own people. For Kenya, it's a matter of allowing one part of the country to be devastated so that others may get a little more power."
Both Nairobi and Addis Ababa, with World Bank support, have outmanoeuvred conservationists to create an energy hub.
Subscribe for full access
You've reached the maximum number of free articles for this month.
Digital Monthly
£7.00 / month
Recieve full unlimited access to our articles, opinions, podcasts and more.
Digital Yearly
£56.00 / year
Recieve full unlimited access to our articles, opinions, podcasts and more.