The results of the European Investment Bank's (EIB) Climate Survey shed valuable light on public sentiment in Africa, as we head for the Africa Climate Summit from 3 to 4 September in Nairobi. The summit will debate how to revamp the global financial system to more equitably mobilise resources for climate action. While this might be a tall order, there is little disagreement that the summit needs to come up with a win-win solution for vulnerable countries hard hit by climate disasters.
Human activity is changing the Earth's climate in unprecedented ways, with some of its impact now inevitable and irreversible, as scientists have warned. Of all the regions in the world, Africa is one of the most at risk of suffering from devastating effects of climate change.
The EIB Climate Survey shows that for millions of people on the African continent, climate change is already making everyday aspects of life, such as accessing water and securing food, more difficult. A significant majority of the people interviewed in the survey also say that climate change is having an impact on their incomes and livelihoods.
88% of Africans surveyed believe that climate change is already affecting their everyday life.
61% believe that climate change and environmental damage have affected their income or source of livelihood.
76% say renewable energy should be prioritised.
We need to act now to limit climate change and biodiversity loss, and to adapt to their impact — but we also need a financing system that will sustain this transition.
Decarbonisation should be top priority
There is a clear consensus on the way forward: more than three-quarters of respondents say that to prevent global warming, economies must put decarbonisation as a top priority. At the European Investment Bank, we couldn't agree more. As one of the world's largest multilateral development banks and the EU climate bank, we have been pioneers of clean energy investments globally, such as wind, solar and hydropower, and off-grid solutions.
Luckily, costs have fallen so sharply that renewables are now the cheapest form of power generation across the world. As a next step, we improve storing power so that it can be used even when the sun is not shining, or the wind is not blowing. At the same time, we also know that we cannot electrify everything. For example, aeroplanes cannot carry the weight of heavy batteries. Other industries, such as cement and steel production, are also hard to decarbonise.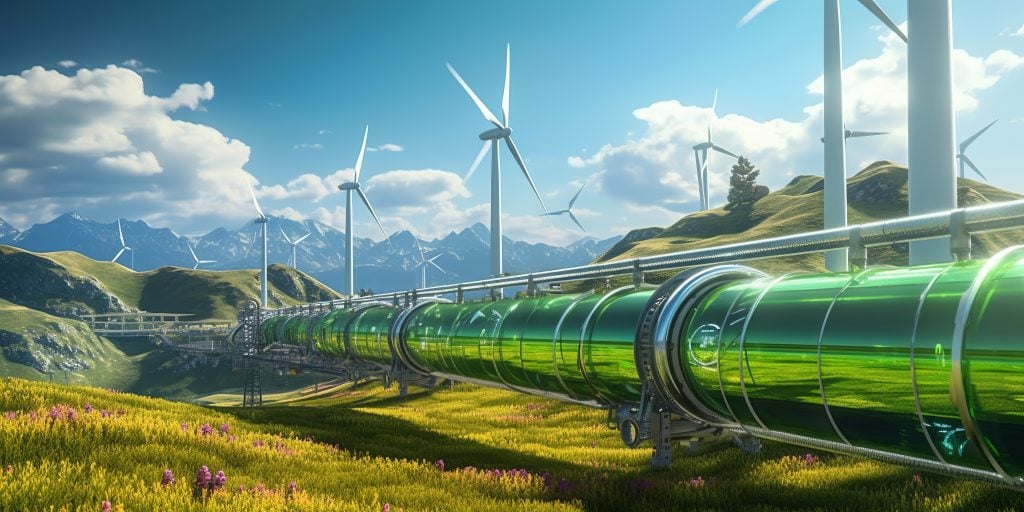 Key role for Africa
Using green power to produce green hydrogen may be central to the solution here. We also need innovative technologies to capture carbon and store it well. Africa has the opportunity  to play a key role in promoting energy independence for itself as well as cutting emissions globally. The Africa Green Hydrogen Alliance launched by Kenya, South Africa, Namibia, Egypt, Morocco and Mauritania is a good start as the block looks to be a key producer and exporter of green hydrogen to the world.
Related articles
The public sector must play a leading role in green investment. This includes setting up legal frameworks, outlining policies that encourage markets to deliver clean energy, and providing public financing for green projects. This will attract private finance and help to accelerate the transition to a clean energy future. However, the capacity of governments, especially in the poorest or most vulnerable states, to borrow and invest is constrained and increasingly hampered by rising interest rates.
These countries need better access to long-term, low-cost loans. Multilateral development banks should be prepared to help meet this need by offering longer tenor for their sovereign loans.
Private-public partnerships can help develop and apply new technologies for green energy, such as floating windfarms, green hydrogen production, and drones in farming. They can also help develop nature-based solutions for climate change, such as re-forestation and disaster preparedness.
EIB's commitment
Fighting climate change is one of the EIB's key priorities. The Bank has operated in Africa since 1965, investing nearly €60bn ($65.3bn) in 52 African countries, supporting infrastructure projects, innovative firms and renewable energy schemes, in the public and private sectors. We finance companies of any size, from microenterprises to the largest multinationals, whether through intermediaries or as direct loans.
The EIB is committed to helping Africa become more resilient to climate change. We are looking at offering debt payment deferrals and debt-for-nature swaps to help countries reduce their debt burden and invest in green infrastructure. Our goal is to create a green economy that supports sustainable jobs, and we are looking to mobilise over €1 trillion in green investment worldwide by 2030 to make this possible.
A more sustainable future for Africa and indeed the world is within reach. Governments, financial institutions, civil society, and citizens must all work together to make it happen. We are all part of the solution.
Subscribe for full access
You've reached the maximum number of free articles for this month.
Digital Monthly
£8.00 / month
Receive full unlimited access to our articles, opinions, podcasts and more.
Digital Yearly
£70.00 / year
Receive full unlimited access to our articles, opinions, podcasts and more.