Recent moves from Nigeria's Securities and Exchange Commission (SEC) suggest that the country may be prepared to liberalise its approach to digital assets. At the start of May the SEC announced that it would be permitting digital exchanges to apply for licences on a trial basis. These licences would allow exchanges to offer tokenised coin offerings, a form of fundraising that allows investors to purchase tokens that are digital representations of a given financial asset.
While such offerings are usually closely associated with or backed by cryptocurrencies, the SEC is permitting only offerings of tokens that are backed by more traditional financial assets such as equity, debt, and property.
Further, while the SEC is preparing to offer fintech firms the opportunity to apply for an array of licences – potentially allowing them to act as sub-brokers, robo-advisors, fund managers and more – the regulator will not allow crypto exchanges to do the same.
However, while for now maintaining the restrictions on crypto activity, this step towards tokenisation does suggest that the Nigerian regulators are considering how to regulate the world of digital assets in a more accommodative way.
Nigeria's love affair with crypto
Chuta Chimezie, founder of the Blockchain Nigeria User Group in Lagos, tells African Business that "what the Nigerian SEC is trying to do is akin to a sandbox… startups will test-operate in controlled environments before going mainstream."
While he notes that tokens backed by cryptocurrencies are not part of the initial pledge, Chimezie says that "this is a good development, as it means we have moved forward from where we used to be."
Currently, cryptocurrencies remain in a legally ambiguous position. In February 2021 the Central Bank of Nigeria declared that the use of cryptocurrencies is "a direct contravention of existing law" and banned commercial banks from using them. Despite this, the use of cryptos has soared, with Nigeria being one of the world's leading markets for digital assets.
Nigeria has the largest volume of crypto transactions conducted on peer-to-peer (P2P) platforms apart from the US. These platforms are informal markets that exist between individuals, cutting out all financial institutions or centralised authorities altogether.
Nigerians have been widely attracted to crypto amid rampant inflation – prices are currently rising at over 22% per annum – that is rapidly eroding cash savings. Poor financial infrastructure that excludes millions from the traditional financial system has further boosted the appeal of decentralised alternatives. Crypto is seen by many as offering a cheaper and faster alternative to traditional cash – which crypto enthusiasts call "fiat money" – for cross-border payments or transfers.
Amid a widespread shortage of US dollars and hard foreign currency, many businesses also use crypto assets that are backed by the greenback – such as the stablecoin Tether – as an alternative. All of these factors, and the extent to which Nigerians have embraced crypto, might suggest that outright bans on its use would be doomed to failure, and could explain the SEC taking its first small steps towards potentially loosening restrictions.
Government attitude is 'self-defeating'
Indeed Adedeji Owonibi, founder and chief operating officer of Convexity, a blockchain consultancy firm based in Abuja, believes that the current restrictive approach is self-defeating for the government, central bank and the regulators. He tells African Business that crypto trading volumes are likely only to increase, but should conditions not improve, "it will all be on P2P [peer-to-peer trading], and regulators will have little authority." It would be much better, he thinks, to encourage trading under the purview of financial regulators.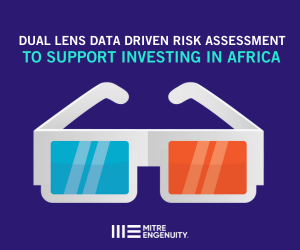 Owonibi points out that informal P2P trading means that the authorities "cannot see who is transacting what, what the volumes are like – you are shutting yourself off from granular data and that raises understandable regulatory concerns". He adds that "we have to look for a way to make sure that crypto activity can still take place but under the regulators' supervision."
Both Owonibi and Chimezie are optimistic that the government recognises the need to change course – and believe that the SEC's move is a step in the right direction. Owonibi for one has recently been working with the Nigerian government on its blockchain strategy and was part of the SEC's Regulatory Framework Drafting Committee, where, he says, he has had fruitful discussions.
Owonibi suggests that the Nigerian government is already open to the potential of blockchain – a digital database that records transactions between different entities. Blockchain technology underpins the use of cryptocurrencies, but can also be used in non-crypto contexts. The government is reportedly exploring these uses but could ultimately be open to cryptocurrencies themselves.
Owonibi tells African Business that the government is "trying to link up the whole economy and drive digital transformation in different sectors, using blockchain solutions to drive efficiency". He says that "we want to embed blockchain into the National Digital Economy Policy and Strategy for 2030," and also suggests that blockchain technology could form part of the "National IT policy, the Nigerian cloud policy, the e-governance plan.. we want to see how blockchain can assist with all these things."
Of course, there remains work to be done if Nigeria is to take decisive steps towards regulating digital assets. The regulatory framework still does not exist and will need to be crafted carefully, taking into account the risks associated with cryptocurrencies and crypto-related malpractice. Owonibi also points out that the tax authorities will need to find innovative new ways to ensure that crypto transactions are subject to the same taxes as any usual business activity.
With all that said, most agree that the SEC's recent move suggests that the Nigerian authorities are more open to the idea of crypto than they have often indicated. Even if it's "at snail-speed pace," in Chimezie's words, it does appear that Nigeria could be changing its approach to digital assets and cryptocurrencies.
Related articles
Nigeria launches eNaira – Africa's first digital currency
Nigeria's cryptocurrency problem has central bank scrambling
Subscribe for full access
You've reached the maximum number of free articles for this month.
Digital Monthly
£8.00 / month
Recieve full unlimited access to our articles, opinions, podcasts and more.
Digital Yearly
£70.00 / year
Recieve full unlimited access to our articles, opinions, podcasts and more.