The South African pension system has been ranked at the bottom of a global ranking of 75 countries by financial services company Allianz.
The Allianz Pension Index, published in the firm's Global Pension Report, ranked countries based on three pillars: analysis of basic demographic and fiscal conditions; determination of the sustainability (eg funding and contribution periods) and adequacy (eg degree of diffusion and pension level) of the pension system.
"With an overall score of 4.2, the South African pension system is at the bottom of the global rankings. It is only small consolation that most other African countries have very similar scores. Problems include low coverage, the low benefit level and the lack of retirement savings, imperilling the adequacy of the system," the authors write. 
South Africa also ranked bottom in the world for the generosity of its pension system, trailing fellow strugglers Kenya and Lebanon, with a gross benefit level around just 15%. That is despite the fact that South Africa ranks 23rd for private households' net financial wealth.   
Coverage is also low – only around 7% of South Africans over the age of 65 are covered, as are 7% of South Africans in the 15-64 age bracket. 
Potential for reform
The South African pension system scores slightly better in terms of sustainability, mainly thanks to low contribution rates, which Allianz says could ease future reforms. Indeed, the report authors say that South Africa has the potential for pension reform based on several factors.
"South Africa has two big advantages: it (still) has financial leeway as public spending for the elderly is very low and it will remain a 'young' country: the old-age dependency ratio is expected to rise to 16.3% by 2050 – South Africa is set to be among the countries with the youngest population worldwide. Nonetheless, the sooner reforms are enacted the better."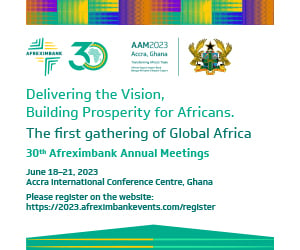 Allianz says a range of factors have led to many countries struggling to improve their pension systems – it likens pension systems worldwide to "a large construction site with no prospect of completion".
"The unweighted overall score for all pension systems studied is 3.6: barely satisfactory. Compared to our last report in 2020, this represents only a small improvement. On the one hand, this is hardly surprising: After Covid 19, war and the energy crisis, the fiscal space of most countries has narrowed even further. On the other hand, however, it is very disappointing: the need for pension reforms is not in dispute, but rhetoric is rarely followed by powerful action: work on the pension construction site is not progressing. In fact, only a few countries – such as France or China – have managed to significantly improve their scoring through reforms…"
"The few pension systems that are doing well today – notably Denmark, the Netherlands and Sweden, with an overall score well below 3 – therefore also have one thing in common: they set the course for sustainability very early on, at a time when the demographic bomb was still ticking quietly. They can therefore serve as a model for many developing countries, which also still have a window of opportunity to stabilise their pension systems. In many other countries, however, it will hardly be possible without painful reforms."
Consequence of demographic change
The report authors say that only a few countries are prepared for coming demographic changes based on the ageing of societies at an unabated pace. By 2050, the global old-age dependency ratio is expected to climb from 15.1% today to 26.3%; in 2019, an increase to "only" 25.3% had been forecast.
"The latest data from China, Korea or Italy, for example, point to speedup of demographic change," said Michaela Grimm, co-author of the report. "In particular, birth rates are developing even worse than assumed, despite all family policy efforts. But it doesn't help to lament; we have to face the facts: The intergenerational contract has become fragile. The younger generations Y and Z in particular are being called upon to make (even) greater provision for old age themselves. The inconvenient truth is: they have to work longer as well as to save more and in a more focused way."
Subscribe for full access
You've reached the maximum number of free articles for this month.
Digital Monthly
£7.00 / month
Recieve full unlimited access to our articles, opinions, podcasts and more.
Digital Yearly
£56.00 / year
Recieve full unlimited access to our articles, opinions, podcasts and more.