In Senegal, women are born entrepreneurs, but only 3.5% have access to bank credit. So we decided to pool our savings to create leverage, focusing on small and medium enterprises." These are the words of Thiaba Camara Sy, a former director at Deloitte Senegal and co-founder of the Women's Investment Club (WIC).
Camara Sy explains that WIC's slogan clearly describes it: it is an initiative "by women and for women". The project was initiated in 2016 following several exchanges among women leaders, including a lunch with then IMF managing director Christine Lagarde. The small group also wanted to evolve from just meeting annually to celebrate International Women's Day. "We were asking ourselves, what more can we do, in terms of concrete steps, beyond giving each other flowers and chocolates once a year?"
They could do a lot more, and they did. Today WIC has its investment fund, Dakar-based WIC Capital, managed by Evelyne Dioh Simpa, a financier who worked for Société Générale, the French bank with a considerable presence in West Africa, and for the Sovereign Strategic Investment Fund, Senegal's sovereign wealth fund.
Sustainable, replicable and scalable
To date WIC Capital has, alongside co-investors, invested $3m in seven small and medium-sized Senegalese companies, creating 400 jobs, with a goal of a further 3,600 jobs as these companies grow. It has a clear investment strategy and an understanding that it must be there to provide support – and must also ensure that the whole model is sustainable, replicable and scalable.
"Our view is that we look at exiting after six years. We are here to help create, and then grow, regional champions," explains Camara Sy, who chairs the investment fund's board of directors. WIC Capital is also very clear in terms of investment criteria. "Women must lead the projects, and those projects must be profitable, create jobs and impact the value chain," she specifies.
The companies supported by the Women's Investment Club include E-Cover, which is recycling tyres to make material for sports products and industrial surfaces; Sarayaa, a ready-to-wear clothing company; Kwely, a B2B e-commerce platform; Arbre de vie, an agri-business; and Mburu, a pastry chain.
Providing mentorship and support is central to WIC and the investment fund. As Camara Sy likes to emphasise, it's important for any entrepreneur to have a support network, and it's just as critical for women entrepreneurs, who often face greater obstacles. WIC therefore creates that nurturing environment that she hopes will breed success. "The Women's Investment Club is not only an investment fund, but it is also an academy, with training sessions and coaching," explains Camara Sy.
Small but far-reaching
WIC has created a model to bring tangible benefits. In many ways, it wants its members to be engaged and to find value in what WIC has to offer. And so it is run like a member's club. Initially, members are asked to contribute 5m CFA francs ($8,000). They must then contribute 100,000 CFA francs monthly ($165).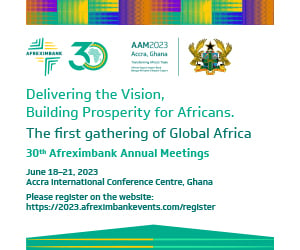 There are only 97 members, but the club is far-reaching. It counts among them Aminata Niane, former director of the Senegalese investment board, Apix; Fatimatou Zahra Diop, former secretary general of the Central Bank of West African States (BCEAO); and, until recently, Ouminata Sarr, now Senegal's minister of economy, planning and cooperation.
"We put all our Rolodex at the service of WIC, and together we have a very substantial and influential network," says Camara Sy.
Last year WIC made headlines by meeting Melinda Gates, who was visiting Senegal and is a longstanding advocate and supporter of initiatives that help empower women and women entrepreneurs. Currently, WIC is planning to launch a second $20m investment fund, which is expected to close by the end of this year.
WIC is also looking to expand its geographical reach. In recent years Camara Sy has travelled to Guinea, Mali, Benin and the Democratic Republic of Congo, countries where WIC branches are being developed. The Ivorian version of WIC has been operational since November 2018.
"The challenge right now is to set up a common governance structure while maintaining the independence of local subsidiaries and taking into account the legislation of each country," explains Ouma Sani, director of the Women's Investment Club Senegal. According to Sani, "Women entrepreneurs make the country's economic and social fabric more dynamic. The money they earn benefits the whole community. Helping them develop economically is helping the entire country."
Read more about Senegal's booming economy in our Senegal Dossier.
Subscribe for full access
You've reached the maximum number of free articles for this month.
Digital Monthly
£8.00 / month
Recieve full unlimited access to our articles, opinions, podcasts and more.
Digital Yearly
£70.00 / year
Recieve full unlimited access to our articles, opinions, podcasts and more.