Ghana's debt talks have taken a significant step forward as the government engage one of the world's largest financial advisory firm in formal negotiations, reported Reuters earlier this week.
Bermuda-based Lazard is representing Ghana, while Paris-based Rothschild is representing international bondholders, who account for the largest share of the country's external debt.
The talks cover the $13 billion owed to international bondholders and are being held under a non-disclosure agreement, meaning that no public information will be released at this time.
Hard negotiations amid diverse creditors landscape
Negotiations with international bondholders are just one part of Ghana's debt restructuring talks, which are proving to be challenging due to the diversity of the country's creditors.
The country secured a staff-level agreement with the International Monetary Fund (IMF) in December for a $3 billion loan, but the IMF's conditions include a successful restructuring program of domestic and external debt.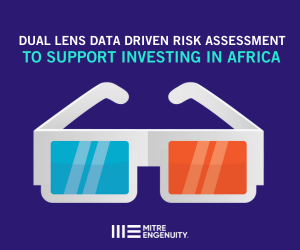 Domestic debt, which accounts for a third of the country's total debt ($19bn), was dealt with through a successful Domestic Debt Exchange Programme initiated by the Ministry of Finance at the begging of the year. The government managed to swap $8.2bn of domestic bonds, despite the exemption of pension funds after labour unions threatened a general strike.
The remaining external debt, which amounts to approximately $36 billion, is where the situation becomes more complicated. It involves three types of creditor: private lenders (international bondholders and commercial banks), bilateral lenders (China and Paris club countries), and multi-lateral lenders (World Bank, IMF).
Talks with bilateral creditors such as China and the Paris Club are pending, and the country has also started talks with China to restructure nearly $2 billion of bilateral loans. But the government is facing a difficult balancing act to address its debt while continuing to promote economic growth.
Subscribe for full access
You've reached the maximum number of free articles for this month.
Digital Monthly
£7.00 / month
Recieve full unlimited access to our articles, opinions, podcasts and more.
Digital Yearly
£56.00 / year
Recieve full unlimited access to our articles, opinions, podcasts and more.