Founded in 1978, African Business magazine celebrates its 500th issue in February 2023.
I took over the editorship in June 1994 and stepped into the daunting shoes of my formidable predecessors – Alan Rake, Linda van Buren and Sean Moroney. They worked in an era when computers were expensive luxuries and the internet existed only in science fiction.
All communication was through air letters or telex. Despite this, they managed to turn out excellent issues month after month for a continent that was becoming increasingly hungry for business-related news.
To be able to cover a continent of over 50 individual countries, we also had to rely on international news agencies to supplement what our correspondents sent us. Their coverage reflected the general view of Africa at the time – it was seen only in relation to its importance to the needs of more economically advanced countries and a lot of the coverage was based around the activities of multinational companies or multilateral organisations, such as the World Bank and IMF.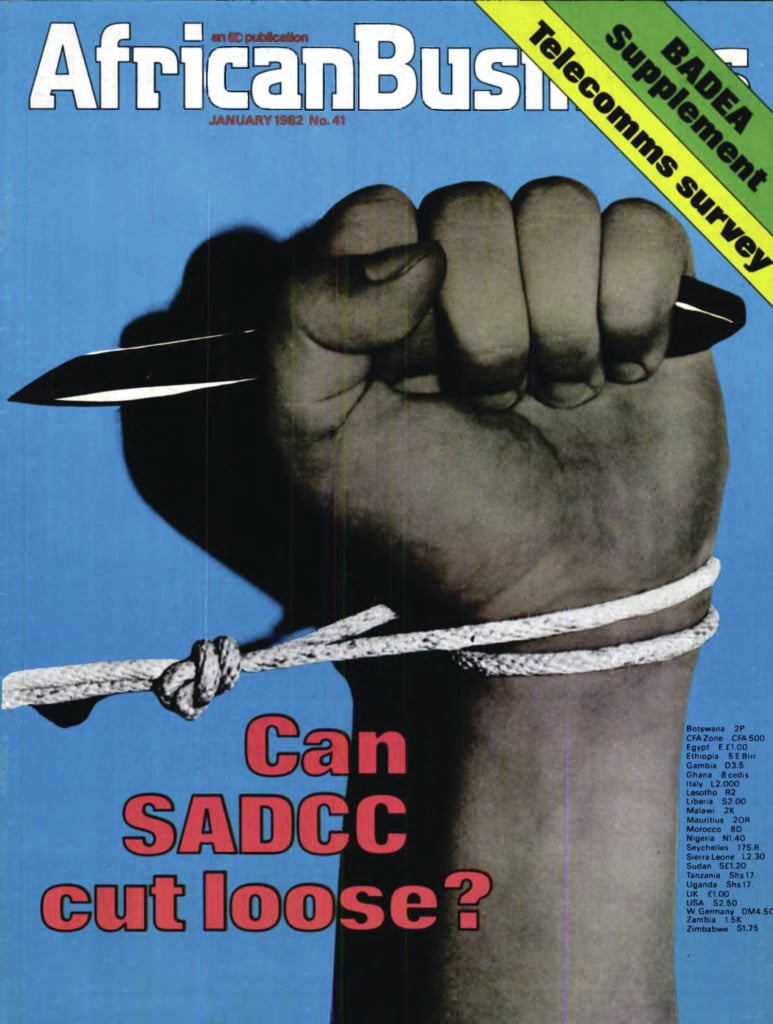 Africa's business dynamism
But while Africa remained a very junior, often passive partner on the wire services, in reality, the continent had been undergoing a massive change.
I had grown up in the bustling port city of Mombasa, Kenya, and had seen how, soon after independence in 1963, the business community, long shackled by colonial bureaucracy and restrictions, had broken free and was ready to go it big in all spheres – scaling up, reorganising, mechanising, introducing the latest processes, searching for and establishing new supply lines, taking to advertising with a vengeance and building their businesses at breakneck speed. Growth averaged 10% for a decade or more.
The "learning curve" as they say, was not only steep: it was dramatic. Businesses rose and crashed, reputations were made and unmade, some people became legends, some disappeared. Everybody was on the lookout for new ideas or to adapt systems from elsewhere in the world.
Knowledge was everything and people went to great lengths to try to acquire it and apply it to their businesses. It was a dynamic, exciting, creative and highly productive time. Stories of deals made and unmade swirled in the cafes and meeting places.
This was the reality as I had seen and lived it – not the depersonalised collection of sonorous briefings and statistics that made up the pan-African business press. And what about the rising African entrepreneurs? They were invisible; they did not exist in these pages.
Writing about Africans first and last
"We need to breathe life into the magazines," I suggested to Afif Ben Yedder, the founder of IC Publications. "Where are the people? Where are the profiles? Where are the success stories? Where are the ideas?"
If Kenya was going through a business renaissance, I felt the rest of Africa was. What was happening in Nigeria, Ghana, Senegal, Zimbabwe, beyond the GDP figures? Who were the movers and shakers? African Business should be about Africans first and last.
We decided that the magazine would be centred on African entrepreneurs as our heroes and heroines. We would put them centre stage with glossy profiles and great photos. We would lead the discussion on economic and other issues by inviting the best African thinkers to contribute.
Our analysis of economies would be driven from an African, not a Western or Eastern perspective and we would measure the effectiveness or otherwise of all policies depending on the impact they had on the ordinary African.
We also decided that the magazine would look great. We would give the stories room to breathe and allow our designers to bring all their skills to bear on the layouts.
The "book" would not only look good, it would be a terrific read. We ripped up and rewrote stories by the dozen. We fact-checked to exhaustion but made sure the copy flowed lucidly and was entertaining as well as informative. We wanted to be world-class and a match for any other international publication on the market.
A platform for African business
It was hard but exhilarating work. The African business community soon began to love it. Profiles were lapped up – the interest all around Africa and abroad was intense as we presented one outstanding entrepreneur after another. We proudly arrayed an ever-increasing gallery of role-models to serve as inspiration for others. It got to a point when it was said that if you had not been featured in AB, you did not really matter.
But we knew we were only scratching the surface – that for every story we published, every personality we featured, nine more had slipped away. However, we knew that something profound was happening that we had played our part in changing the image and therefore the ambitions of African business leaders – that as a pan-African publication, we were providing the platform where the combined African genius could come together and change the fortunes of our continent forever.
A matter of great pride for us as a group was that African Business, African Banker and I won several international awards, including the Diageo African Business Reporting Awards against competition that included The Economist and the Financial Times.
This tradition continues today under the leadership of publisher Omar Ben Yedder, editor David Thomas and the entire AB team who are taking the publication to even greater heights. Here's to another glorious 500 issues.
Anver Versi is editor of New African and African Banker and a former editor of African Business.
Subscribe for full access
You've reached the maximum number of free articles for this month.
Digital Monthly
£8.00 / month
Receive full unlimited access to our articles, opinions, podcasts and more.
Digital Yearly
£70.00 / year
Receive full unlimited access to our articles, opinions, podcasts and more.