Avisa Partners, an economic intelligence, international relations and cybersecurity company, and 35°Nord, a communications and influence agency specializing in Africa, have announced a capital merger.
Since its creation in 2010, Avisa Partners has relied on a group of partners and high-level consultants, strong organic growth and numerous acquisitions to accelerate its international development, with an expected turnover of nearly 45 million euros in 2021. Avisa Partners has 27 partners and 180 consultants and engineers in Paris, Washington, Brussels, London and Geneva.
Founded in 2012, 35°Nord provides around fifty African and international clients a global offer: media, digital and public affairs. With around thirty employees in Paris and on the continent, including four partners (Romain Grandjean, Adrien Loriller, Philippe Perdrix and Quentin Ruffat), 35°Nord has become a benchmark agency with a turnover that will exceed 5 million euros in 2021.
Avisa Partners is already present on the continent, notably with the organization of the Dakar International Forum on Peace and Security in Africa, which will host this year five African Heads of State, the President of the African Union Commission, the President of the European Council and the French Minister of the Armed Forces, on December 6 and 7, 2021. The group is thus strengthening its African expertise to support its public and private clients facing issues of reputation, communications or development on this continent. For its part, 35°Nord achieves its own complementarity, integrating new professions into its offer to position Africa and its decision-makers at the heart of international issues.
"We are very happy to welcome 35°Nord, a trusted partner with whom we have worked for many years. Africa is a continent where our clients seek to develop and diversify their activities, because it offers exceptional opportunities, provided we have the knowledge of these markets. This further strengthens our capacity for international projection, already rich, after the integration of the Observatory of Arab Countries, the opening of offices on the American continent and the launch in 2015 of our China Desk, quickly extended to all of Asia," declares Matthieu Creux, President of Avisa Partners.
"This merger will allow us to enrich our offer to our customers with new professions, by offering them both study and analysis capacities as well as influence or investigation, while maintaining our comparative advantage over issues linked to the African continent and in our historic businesses," explain the founders of 35°Nord, Romain Grandjean and Philippe Perdrix.
Samuel Richer (ROOM Avocats) and François Paillier (Transactions & Compagnie) advised 35°Nord. Amaury Nardone (Axipiter) supported Avisa Partners. The acquisition of 35°Nord is the ninth in less than six years for Avisa Partners, as it becomes the leading French group in Europe in economic intelligence and strategic affairs.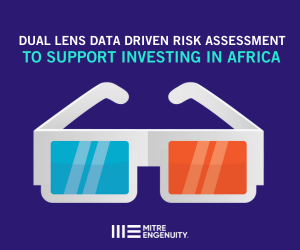 About Avisa Partners
Avisa Partners is a French business intelligence group, based in Paris, with offices in the United States in Washington and Miami, and in Europe, in Brussels, London and Geneva. Its teams are made up of nearly 200 consultants or engineers, led by around thirty associates. Avisa Partners supports nearly 500 clients per year on cybersecurity and risk management issues, or on subjects requiring skills in public affairs, strategic communication or international relations. The group also hosts several ecosystem events, such as the International Cybersecurity Forum or the Dakar Forum.
Contact: [email protected]
About 35°Nord
Founded in 2012, 35°Nord has become the benchmark agency for communication strategy and influence specializing in Africa. The agency supports its clients in building their advocacy, strengthening their reputation and promoting their interests with public decision-makers and private actors. 35°Nord offers solid African expertise and offers the best international standards in its businesses: media and public opinion, digital strategy and public affairs.
Contact: [email protected]