The heads of some of the world's largest multilateral institutions have united to demand $50bn in immediate global investment to help the world recover from Covid-19.
The leaders of the IMF, World Health Organisation, World Bank and World Trade Organisation called for investment at a "perilous moment in the pandemic" to boost manufacturing capacity, supply and trade flows and enable the equitable distribution of diagnostics, oxygen, treatments, medical supplies and vaccines.
Kristalina Georgieva, Tedros Adhanom Ghebreyesus, David Malpass, and Ngozi Okonjo-Iweala said governments must act without further delay or "risk continued waves and explosive outbreaks of Covid-19″ as well as more transmissible and deadly virus variants which will undermine the global recovery. The extraordinary bid to galvanise a global response piles pressure on the leaders of the wealthy G7 nations, who will meet in Cornwall, UK for their annual meeting from 11-13 June. The multilateral leaders say that both rich and developing countries will benefit from a surge in investment.
"At an estimated $50bn, it will bring the pandemic to an end faster in the developing world, reduce infections and loss of lives, accelerate the economic recovery, and generate some $9 trillion in additional global output by 2025. It is a win for all — while around 60% of the gains will go to emerging markets and developing economies, the remaining 40% will benefit the developed world," say the leaders.
Cost breakdown
The $50bn figure is derived from a recent IMF staff analysis. Of the $50bn, the leaders say there is a "strong case" for grants of at least $35bn. Additional financing of about $13bn is needed to boost vaccine supply in 2022 and further scale up testing, therapeutics and surveillance, they say, while the remainder of the overall financing plan – around $15bn – could come from national governments supported by multilateral development banks, including the World Bank's $12bn financial facility for vaccination.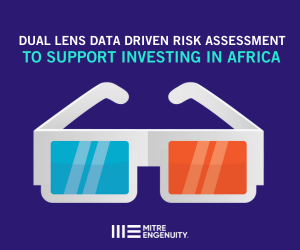 At the heart of the plans is a bid to boost COVAX, the ambitious vaccine scheme for developing world countries which has faced a host of difficulties, according to recent media reports. WHO and its COVAX partners have set a goal of vaccinating approximately 30% of the population in all countries by the end of 2021, but the leaders say at least 60% could be covered by the first half of 2022 with a surge in investment.
"By now it has become abundantly clear there will be no broad-based recovery without an end to the health crisis. Access to vaccination is key to both…To urgently get more shots in arms, doses need to be donated immediately to developing countries synchronised with national vaccine deployment plans, including through COVAX. Cooperation on trade is also needed to ensure free cross-border flows and increasing supplies of raw materials and finished vaccines."
The leaders call for additional vaccine production capacity by at least one billion doses, diversifying production to regions with little current capacity and sharing technology and knowledge. The organisations say that speed is critical if the investment plan is to work, and will be dependent on upfront financing rather than "commitments that may be slow to materialise."
"Investing $50bn to end the pandemic is potentially the best use of public money we will see in our lifetimes. It will pay a huge development dividend and boost growth and well-being globally. But the window of opportunity is closing fast — the longer we wait, the costlier it becomes, in human suffering and in economic losses."
Subscribe for full access
You've reached the maximum number of free articles for this month.
Digital Monthly
£7.00 / month
Recieve full unlimited access to our articles, opinions, podcasts and more.
Digital Yearly
£56.00 / year
Recieve full unlimited access to our articles, opinions, podcasts and more.