Since assuming the presidency of South Africa in 2018 after a decade of national decline, Cyril Ramaphosa has been castigated by economic liberals for the slow pace of his reform agenda.
From stasis at bloated state-owned entities to a rigid labour market and a power sector that fails to keep the lights on, critics have argued that a government hamstrung by internal political battles has delayed tough decisions, even as the Covid-19 pandemic has exposed critical economic vulnerabilities.
But in June, a bullish Ramaphosa finally began to face his critics head-on. On 10 June, he surprised observers with a crucial speech laying out new energy reforms, under which embedded power generation projects of up to 100 MW will be exempt from onerous National Energy Regulator of South Africa (NERSA) licensing requirements. The threshold for new projects is far above the existing limit of 1 MW, and double the 50 MW that many businesses had lobbied for.
Just a day later, South African public enterprises minister Pravin Gordhan confirmed that the government will sell a 51% stake in long-troubled South African Airways (SAA) to the private Takatso consortium, which will inject over R3bn ($221m) into the debt-laden carrier – a part-privatisation years in the making that he says will relieve the government of a significant financial burden.
The decisive energy and airline moves have prompted speculation that Ramaphosa is finally throwing off the political shackles in order to send positive signals to domestic and international invest­ors. While some critics remain sceptical – the SAA deal is proving particularly controversial – the planned energy reforms have generated substantial positive commentary.
Powering up
The final impetus behind the reform appears to have been a series of power cuts, locally known as load-shedding, imposed by state-owned electricity supplier Eskom in the run-up to Ramaphosa's speech.
"In a surprise announcement, based off a shift in policy very much at the last hour – we think the President has had a 'sod it' moment and shifted the dial in the midst of load-shedding of level 4 yesterday – on energy liberalisation. This was the key of the 'big three' reforms that everyone has been watching for (alongside spectrum auctions and visas) and the most impactful on growth in the short to medium term," writes Peter Attard Montalto, head of capital markets research at Intellidex.
In his speech, Ramaphosa said the reform would remove a "a significant obstacle to investment in embedded generation projects" and "reduce the burden on Eskom, allowing Eskom to proceed with its intensive maintenance programme and reduce its reliance on expensive gas and diesel turbines."
He also said that it showed the government is prepared to listen to experts.
The practical result will be to weaken Eskom's power generation stranglehold in favour of enabling companies to build their own generation facilities to supply their energy needs.
Based on business surveys, Intellidex expects that the liberalisation will add 15 GW to the electricity system over five to seven years, delivering R100bn ($7bn) of first order impact investment and offering an eventual path out of what is expected to be "a long period of intensive load-shedding".
Just as significantly, Montalto says, it will send a signal to the markets that reforms are finally taking place. As well as boosting businesses, observers say that the president's decisive intervention shows a growing willingness to take on dissenting voices within the ANC – in this case, energy minister Gwede Mantashe, who has been reluctant to back the reforms.
Ramaphosa's combative approach may be a sign that Operation Vulindlela – a government-wide project centred in the Presidency and National Treasury to fast-track structural reforms and remove obstacles and delays – is helping to bypass ministers resistant to evidence-based policymaking.
"Operation Vulindlela has been reinforced as an institutional framework that can override political blockages – this is the first and a dramatic example of this," writes Montalto.
"This was the President very directly overruling a minister that was close to him. There was clear frustration by the President against Mantashe today at the press conference, he was very clearly put in his box. This is a major signal and has rarely happened under this administration."
Airline deal proves more controversial
While overturning NERSA generation rules appears to have cost limited political capital, overriding entrenched oppositions on the left and right to force through the part-privatisation of SAA is likely to be much more contentious.
The airline has received billions of rand in government bailouts but has not turned a profit since 2011, leading to prolonged debate in which some politicians, including finance minister Tito Mboweni, advocated permanent closure and others supported full or part-privatisation.

The Takatso consortium, the chosen equity partner led by former Comair-co CEO Gidon Novick and comprising infrastructure investor Harith General Partners and aviation group Global Aviation, says it will relaunch SAA as "a viable, sustainable, scalable and agile airline". It will own 51% and the Department of Public Enterprises 49%, with a future listing planned as a way to address funding requirements and wean the airline off government bailouts.
The consortium says that further details about route networks, fleet selection, leadership, transformation and subsidiaries will be addressed following a due diligence exercise, but criticism of the proposed deal has already been sharp.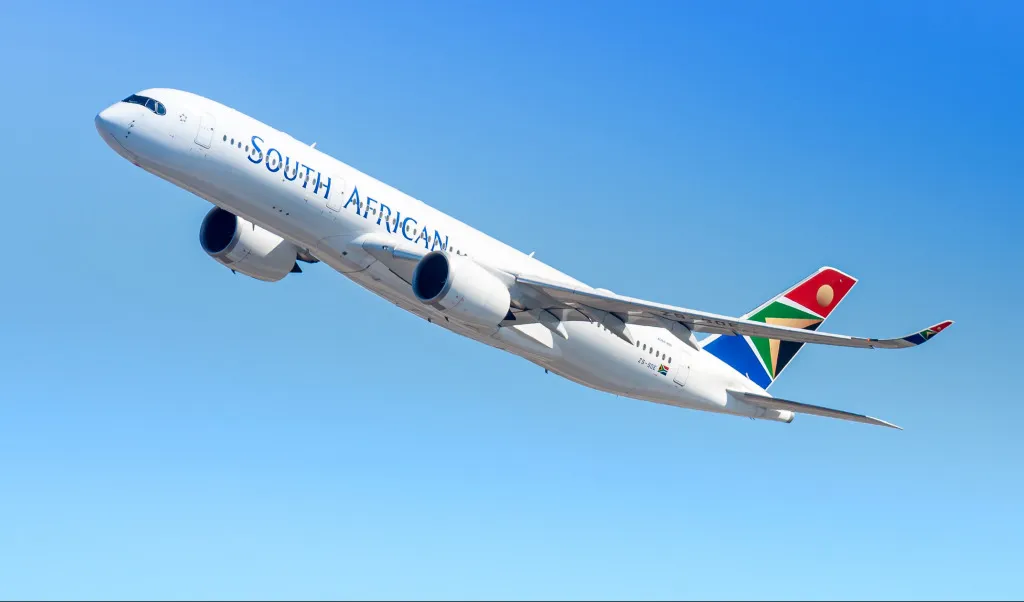 Within the ANC, self-styled "radical economic transformers" – some aligned to former President Jacob Zuma and opposed to Ramaphosa and his reform agenda – are ideologically opposed to the sale of state-owned companies. Some in the party, meanwhile, have benefited from the largesse of SOEs.
But even amid opponents on the right, traditionally supportive of the disposal of costly state-owned assets, there is evidence of disquiet. Controversy has focused on the potential beneficiaries of the deal and the role of the state-owned Public Investment Corporation (PIC), a manager of government pensions, which owns 30% of Harith General Partners but insists it is not involved in the deal and not a member of the Takatso consortium. Opposition voices are sceptical.
"There are a host of unanswered questions that must be dealt with in order to ensure that the proposed deal is not just another form of SAA bailout disguised as a deal via the Public Investment Corporation or other development finance institution, or yet another enrichment exercise for connected ANC cadres," says Alf Lees, Democratic Alliance (DA) Member of the Standing Committee on Public Accounts.
"Whilst the DA welcomes the fact that on the surface the state is finally apparently giving up control over SAA, we have grave reservations given the lack of transparency regarding the details of the process followed to identify a beneficiary for the 51% shareholding as well as the details of the memorandum of understanding or agreement negotiated but apparently not yet entered into with Takatso."
Independent political analyst Ralph Mathekga explains the scepticism towards the deal across the political spectrum.
"Let's be honest there is no serious airline operator around this deal. There is no Ethiopian Airlines involved in this deal, there is not an airline operator with that pedigree and experience. This thing is going to the usual suspects who have always accessed money through the Public Investment Corporation.
"On face value Ramaphosa is delivering what he's going to do by relieving the taxpayer of the responsibility to deal with it, but he's selling the state assets for paltry [amounts] to highly connected people in a politically volatile environment. Will this protect the value of SAA, is this deal above board? I can't say yes at this point. These deals are being sold as a new order, but the new order has the same beneficiaries, the political elites who are close to what's going on."
The government said that the deal follows a rigorous, year-long process undertaken by the Department of Public Enterprises and is a "demonstration of South Africa's ability to develop an entirely homegrown solution to successfully relaunch SAA as a sustainable, competitive and transformed airline."
Gordhan insists that the "new SAA will not be dependent on the fiscus" and will be "agile enough to cope with the current uncertainty" in global travel.
But Mathekga says that the proposed deal raises questions over who will assume SAA's debts with the banks, and argues that the deal undervalues SAA.
"The state ownership of those SOEs has been controversial, resulting in value destruction, but selling them for scrap value is worse. There's value that South Africans have in SAA, just like they have in Eskom. If this transaction is allowed to go on, the general public have a stake which will be diluted over a period of time… There is no way, even with a back of the envelope calculation, that you can tell me 51% of SAA is worth R3.2bn. If you look at the value, the routes it has, the infrastructure, you cannot tell me it is priced or valued correctly."
Pandemic reform window
Nevertheless, the fact that Ramaphosa is prepared to countenance the controversial sale and the energy reforms may send a positive signal to international investors by showing that the president is now in control of his own agenda.
That was first shown by the president's decision to suspend ANC secretary-general Ace Magashule after he failed to step aside 30 days after being charged with corruption – a rule which has been extended to all ANC leaders. The Covid-19 pandemic, which has shut down mass meetings of the ANC, has given Ramaphosa a window in which to act decisively, says Mathekga.
"The pandemic is working very well for him; he didn't manufacture it so he can't be blamed for exploiting it as well. The ANC is frozen, no longer can hundreds meet, and the pandemic has created a very interesting environment for the president to be able to push through things he otherwise wouldn't be able to. But do not overestimate some of these strides that have been made recently, because if someone manages to get a special conference of the ANC it might overturn some of this. It might be a referendum on the president."
Subscribe for full access
You've reached the maximum number of free articles for this month.
Digital Monthly
£8.00 / month
Recieve full unlimited access to our articles, opinions, podcasts and more.
Digital Yearly
£70.00 / year
Recieve full unlimited access to our articles, opinions, podcasts and more.