South Africa's commercial capital, Gauteng is grappling with "mass casualty" as cases in a third wave of the pandemic surpass second and third wave peaks in the country.
On June 16, Gauteng saw 7,900 Covid-19 cases in a single day, a staggering 1,000 more than the second wave peak on January 8.
Gauteng, the country's most populous province and home to Johannesburg, is now the epicentre of the country's third wave, with more than 60% of the country's Covid-19 cases recorded in the population of around 12 million.
On Monday the head of the country's largest private hospital group Netcare, warned that the province should enter Level 5 lockdown, signalling drastic measures to curb the spread of the virus.
"We're dealing with a mass casualty situation," stressed CEO Richard Friedland on Monday.
"The difference with a mass casualty situation is that there's a train accident or a stadium collapses, or there's crash injuries on a massive scale, and you deal with it over a number of hours and it resolves. We're dealing with a mass casualty situation on an ongoing basis across the Gauteng since last week," he told a local radio station.
Military personnel have been deployed to the central province's hospitals to deal with soaring hospitalisations, and help coordinate solutions to dwindling beds and oxygen shortages.
The rising infection rate and rapid increase in hospitalisations is compounded by a slow vaccination rollout, targeting over 60's and frontline health workers.
Pretoria has ordered vaccines for around 75% of its 58m population, but since starting its vaccination drive in February, only around 2.3% receiving the jab, according to the Bloomberg vaccination tracker.
Business divided
As the authorities mull what measures to take to curb rising infections, businesses in South Africa have warned that another strict lockdown would be a catalyst for more economic hardship.
Business Leadership South Africa said the government needed to be pragmatic in what restrictions to put in place. Previous restrictions have been criticised for being too harsh and ineffective, while contributing to South Africa's deepest economic slump in decades.
"Since the pandemic was first detected 18 months ago, we have learned a great deal about what works in managing it. We must continue to be responsive to new evidence as it becomes available. What may have been best practice in the last wave may no longer be given subsequent learning," BLSA said.
Africa locks down as third wave rages through
It is not only South Africa that has been hit by a crippling third wave. WHO regional director for Africa Matshidiso Moeti says cases on the continent have spiked nearly 30%, with deaths increasing by 15%.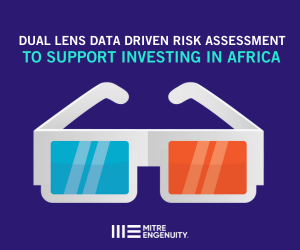 Five countries – South Africa, Tunisia, Zambia, Uganda, and Namibia—account for 76% of new coronavirus infections in Africa, she says.
Uganda tightened lockdown measures in the first week of June as hospitals were overwhelmed with a 130% increase in cases. Official tallies of 70,000 infections and around 600 deaths are believed to be well below the actual totals due to low testing rates and patient dying and recovering at home.
Zambia is also seeing soaring case numbers and deaths, prompting a re-imposition lockdown measures in June for an initial three weeks, including the closure of schools and restricting social events and public gatherings.
Zimbabwe and Namibia have also implemented harsher restrictions as they buckle under a ferocious third wave, while the Democratic Republic of Congo is seeing infections jump in the capital, Kinshasa.
There are fears that Nigeria, Africa's most populous nation, may be next given its population of nearly 200 million.
In their economic outlook for South Africa, accounting firm PwC expects stricter lockdowns from July due to the third wave.
Slow rollouts
Vaccine supply to the continent has virtually ground to a halt, as many African countries source their vaccines through Covax via India's Serum Institute. However, India halted vaccine exports in response to its own urgent needs.
South Africa's vaccine rollout was initially delayed due to concerns surrounding the efficacy of the AstraZeneca jab against new variants. It then put the breaks on its rollout of the Johnson & Johnson vaccine Johnson & Johnson vaccine in mid-April, over reports of rare blood clot cases in the US. In mid-May it resumed its rollout with the Pfizer vaccine.
Like South Africa, countries across the continent are scrambling to secure vaccines and fumbling with an effective rollout strategy. In Uganda, vaccine supply from the global initiative Covax and other sources has almost ground to a halt.
The World Health Organization's Africa office warned that 90% of African countries are set to miss targets to vaccinate 10% of their population by September, with a shortfall of 225 million vaccines to reach that target.
The WHO's Moeti says the Delta variant is driving surges around the world and it has been reported in 14 African countries, while the Beta and Alpha variants have been found in more than 25 countries.
Despite being awash with different strains of the virus, the continent has received only 2% of all vaccine doses administered globally and less than 1% of Africans have been fully vaccinated.
Subscribe for full access
You've reached the maximum number of free articles for this month.
Digital Monthly
£7.00 / month
Recieve full unlimited access to our articles, opinions, podcasts and more.
Digital Yearly
£56.00 / year
Recieve full unlimited access to our articles, opinions, podcasts and more.