Join the fight against fraud
There is no one who knows how to turn a challenge into an opportunity like a fraudster – the COVID-19 pandemic is just one example. There are ways to stay aware and informed to prevent falling victim to fraud.
Fraud and corruption are not foreign terms in Africa, for many, it might be too familiar, even commonplace. The Association of Certified Fraud Examiners, South Africa Chapter (ACFE SA), pays heed to the word and does not shrug it off.
COVID-19 has unlocked a whole new world of fraud and fraud trends. Fraudsters were the first to adapt to the new normal and there has been a drastic increase in fraud and corruption on a global scale. Cybercrime is probably the biggest fraud trend that has picked up since COVID and lockdown. People have been forced to become more reliant on technology and many people were not prepared.
A bigger reliance on internet and technology left the door wide open for fraudsters to hack and scam more people than ever before. According to the ACFE COVID-19 Benchmarking Report December Edition, 85% of survey participants has already seen an increase in cyberfraud schemes and 88% expects a further increase in the coming year.
Experts will confirm that in most cases (as much as 90%) involving IT related fraud, internal staff is involved. What many people do not always realise is that there are ways of preventing these cyberattacks.
The Association of Certified Fraud Examiners is a global organisation making a difference in the anti-fraud industry worldwide. With more than 85,000 members, there are over 185 ACFE Chapters, each with one goal in mind: to reduce fraud and white-collar crime. Fraud and corruption, prevalent as it may be, can be reduced and deterred and it is their mission to put an end to it.
The South Africa Chapter administers nine other Chapters in Africa and recognises that the situation in Africa is different than that of the rest of the world. With unique needs and challenges, the ACFE SA caters for those needs doing their part to eradicate fraud and fraudsters within Africa. They offer unique solutions that are specifically aimed at an African audience.
Two main limitations that have been identified are ethics and accountability which is why one of the goals is to professionalise Fraud Examiners within Africa, thereby helping to train more specialists who can minimise the risks within the public and private sector.
Within an organisation, it is crucial that these limitations are addressed and developed to create an environment where employees are, firstly, aware of the difference between ethical and unethical behaviour specifically within a professional environment, and secondly, know what to do or what channels to follow should unethical behaviour be identified so that those responsible can be held accountable.
Accounting specialist and Certified Fraud Examiner, Waheed Alkahtani, observes: "With companies, countries and individuals, once they decide to be ethical and have principles, things will change".
According to the ACFE's Report to the Nations, 2020 Global Study on Occupational Fraud and Abuse, the most common occupational fraud schemes in Sub-Saharan Africa is corruption (56%) with billing (19%) and noncash (18%) schemes recorded as the second and third most common fraud schemes.
It is further recorded that occupational fraud is mostly initially detected by means of tips/whistleblowing (48%) and internal audit (14%). It is encouraging that tips are recorded as the top means of detection, hopefully more people will follow suit by stepping forward. With undeniable risks involved in whistleblowing, there are many ethical and professional citizens who want to stand up but have their reservations, with good reason.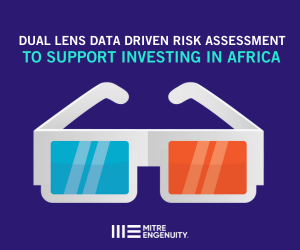 The ACFE SA helps set the standards to ensure that those providing the networks and resources for those blowing the whistle can do so in a safe and protected environment through certified providers.
Any fraudulent act is unethical and any unethical behaviour should, with the proper standards, guidelines and techniques, be bested by professionalisation. The ACFE SA provides resources and material to members to ensure that they are up to date with the latest information, tools and techniques, and their training sessions equip attendees with the latest trends in the anti-fraud industry.
Reading this article, you need to ask yourself three questions:
The ACFE Report to the Nations states that the average organisation loses up to 5% of their gross income due to fraud. Does your current team prevent/recover losses close to this amount?
In 64% of cases, fraud is committed by internal staff. Does your company have the necessary tools to prevent this from occurring internally and does your Forensic and Internal Audit team have what it takes to understand the various schemes to prevent and detect it?
Do you have professionals within your organisation who are trained on international standards, expected to maintain their designation through continued skills development, need to abide by an international Code of Ethics and Professional Standards, and have access to various resources to minimise your exposure towards fraud?
If your answer to the above is yes, then you most likely have either CFEs working for you, or you appointed CFEs as consultants. If the answer to the questions above is no, the ACFE SA hosts an annual anti-fraud conference that is recognised as the largest anti-fraud event in Africa and the second largest in the world. This conference takes place over three days and the programme is meticulously planned and laid out to include a range of topics that covers as many anti-fraud fields as possible.
From cybercrime to managing COVID-19 risks, expert local and international speakers will equip you with the necessary skills to return to your workplace after the conference with new and relevant information that you can apply to a more ethical and professional environment.
Jaco de Jager, CEO of the ACFE SA, states, "There is no better time than now to stand up against fraud and there are various ways in doing so, starting by living an ethical example. Every person can play a role by saying no to fraud and doing the right thing whether you are driving with your children and expected to pay a bribe for not abiding by the rules, whether you are involved in a tender process and are offered or expected to pay a bribe, or want to play sick to help your child prepare for an upcoming exam or go on holiday. Let us say no to fraud, let us report those who commit fraud thereby affecting our livelihood/earnings and the moral in our organisations."
If you want to become more aware or join the global fight against fraud and create awareness, join the ACFE SA.
If you want to know more or find out what the ACFE SA does, join the 14th Annual ACFE Africa Conference & Exhibition: VIRTUAL EDITION on 13-15 September, https://acfesaconf.floor.bz/. 'African Business' magazine readers can receive a special discount by clicking on the link: https://forms.gle/wsR8AP3v7FUGG2NG6