When it comes to borrowing money, millions of people living in South Africa's townships face limited options. Many of them can't access loans from the larger banks because of the strict financial requirements and often have to turn to illegal, unregulated lenders who routinely charge astronomical interest rates.
"They can charge 50%. If you borrow 100 rand then you must return 150. Or sometimes you leave your ID with them because they are not regulated or sometimes they take your furniture," says Belinda Baleni, founder of Kholiswa Financial Services, a company that lends money to low-income individuals in Cape Town.
Due to high interest rates and extortion, individuals often struggle to pay back their debt. Baleni saw the opportunity to provide short-term loans at much lower interest rates through official means, with a company that is registered with credit regulators.
She established her business in 2019, and has since secured a partnership with First National Bank to help clients withdraw money from ATMs and supermarkets without bank charges. She has between 20 and 30 clients now, but is looking to expand into other suburbs like Belleville, Philippi and Kuils River. 
"I'm looking to have a branch in Khayelitsha Mall and expand because demand is high," she says. "A lot of people need the service because it's affordable and makes life easy for them."
Given her success, it's hard to believe that Baleni didn't have a full business plan back in 2019. But when she joined the Phaphama Social Enterprise Development Initiative (SEDI), she was able to finalise one. 
Empowering SMEs in deprived areas
Phaphama is an isiXhosa word that loosely translated means "to rise". Phaphama SEDI was founded in 2014 by a small group of students at the University of Cape Town (UCT) and began work with seven entrepreneurs from Khayelitsha, the city's largest township.
Now the organisation works with 20 to 30 entrepreneurs a year from Khayelitsha as well as Philippi, Langa and Belhar townships, and takes in between 60-70 student consultants, roughly three consultants for every small business.  
The consultants tend to be business or economics students, but those studying other subjects such as philosophy, law and politics have also filled the roles. As well as empowering entrepreneurs in some of the country's most deprived areas, the initiative helps students get valuable business experience.
Baleni discovered the programme through a friend. "When I joined Phaphama, I didn't have a proper business plan. By attending Phaphama I was able to get a business plan which I used to approach funders and investors. They provided resources to help me understand and know more about the finance ind­ustry," she says.
Before the pandemic, the organisation held weekly workshops in Khayelitsha, Philippi and at the university. Now business pitches are made remotely, but the organisation remains active and has been collaborating with other South African universities, says Phaphama president Kiren Rutsch.
Each autumn, at the beginning of the university year, the programme opens for applications. Phaphama has deep ties with Khayelitsha and Philippi through a number of relationships that started in the early days of the course.
"One of the guys in one of the early cohorts of entrepreneurs ran a laundry business and then went on to become to become the chairperson of the Khayelitsha Business Forum, which represents the small businesses in Khayelitsha. As someone who's been on the Phaphama programme before, it's a very natural relationship," says Rutsch.
Why do Nigerian SMEs fail to pay their taxes?
'The women's banking market is an economic priority'
Zimbabwe's informal economy demands recognition amid devastating Covid-19 response
Felix Bikpo: "If the AGF cannot support the SME sector now then it should not exist"
Phaphama can also leverage resources through the university. For example, the UCT Graduate School of Business has a space in Philippi Village that it can use for in-person workshops. Although the programme spans a year, consultants and entrepreneurs often stay in touch after the programme ends.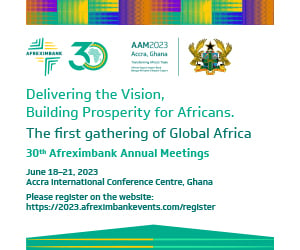 Making a pitch: the Lion's Den
Asked about the reasons why entrepreneurs apply to be on the programme, Rutsch says: "Broadly the challenge that the majority of entrepreneurs are facing when they come to us is that their business is struggling. They are not seeing a profit at the end of the month; they are often struggling to get clients, for instance."
Most of the non-profit's funding comes through the economics department of UCT but it also receives donations from partnering businesses. Although the programme itself doesn't offer direct funding, it offers networking opportunities, leading to exposure to larger businesses, investors and banks.
At the end of the university year and programme, Phaphama holds an event called Lion's Den, which is conducted in a similar format to television shows such as Dragon's Den or The Apprentice. It involves each entrepreneur pitching their business plan to a panel of business leaders, financiers and academics.
Through the year, student consultants work with entrepreneurs to draft a business plan they will present to the judging panel. The process helps galvanise the teams after a long year of hard work, Rutsch says. Financial prizes and potential partnerships are offered to the three top teams.
"Pitching is a big part of your business if you want to speak to investors or get a loan from a bank. Being able to confidently speak about your business and present it, understand and field questions on the spot, are all great strengths to have and we want to develop those sorts of things," says Rutsch.
Transforming businesses
The entrepreneurs work across different industries, ranging from finance to catering.
One of them, Andy Buthane, started her sewing school and high-end fashion business in 2009 but failed to turn a profit for many years. She had to work other jobs to make ends meet. Coming from a family of dressmakers, she dreamed of a career in fashion, but not having a stable income was difficult, especially as she had to support her two children.
Buthane came across the Phaphama programme in 2018 and applied for the course. 
"Phaphama rescued me because the state I was in when I met them was really bad. I was depressed," she said. "I am married, and my husband was also depressed with how things were going on my side. He felt like I was believing in something that was dead and I couldn't really blame him because he supported me all these years, but nothing was materialising.
"I didn't have the right strategy to do with my business. I was so careless and misused the money so Phaphama helped me to put the dream I had into an organised format. They also made sure that I was following up on it every day."
Buthane first set up shop at the Lingelethu Training Centre in Khayelitsha. After years of failing to make much money, she worked with consultants and turned her business around. In October 2019, she moved her office to a larger and safer space in Woodstock, a district of Cape Town.
She now manages two full-time and two part-time employees. Her sewing school is doing "very well" and she is working part-time on her high-end clothing line. She remains in touch with Phaphama and plans to expand the school into new areas, and make it accessible to people of all economic backgrounds.
Nosiphiwo Kutu, founder of Lerano Suppliers and Services, a fashion retailer based in Phillipi Village, applied for Phaphama after her business was hit by the Covid-19 pandemic.
Kutu says the programme helped her "not only on how to run my business but motivated me to carry on during the hardest times".
"I remember when I had no income during level 5 lockdown, they suggested I start trading online and I started advertising my products on my WhatsApp status and made an income," she says.
She ended up winning the 2020 Lion's Den competition and her future looks bright. "Phaphama has taught me to always look at the trends and be flexible and welcome positive change," she says.
Subscribe for full access
You've reached the maximum number of free articles for this month.
Digital Monthly
£7.00 / month
Recieve full unlimited access to our articles, opinions, podcasts and more.
Digital Yearly
£56.00 / year
Recieve full unlimited access to our articles, opinions, podcasts and more.