At the beginning of March, Nigeria's former finance minister Ngozi Okonjo-Iweala assumed office as the first African and female director-general of the World Trade Organisation (WTO).
Okonjo-Iweala was quickly congratulated by Nigeria's President Muhammadu Buhari, who voiced confidence that her track record of "integrity, diligence, and passion for development will continue to yield positive results and rewards to mankind" and predicted that she would "excel in her new position and validate the global mandate of repositioning and strengthening the multilateral institution for the greater good of all".
While proud Nigerians expect to benefit from Okonjo-Iweala's leadership of the body dealing with the rules of world trade, experts say that her commitment to free and open multilateral trade clashes with Buhari's much more protectionist record.
Under Buhari's leadership, Nigeria has imposed temporary border closures, enacted currency controls and introduced lists of banned imports in a bid to spur local manufacturing. Apart from Eritrea, which has yet to sign, Nigeria was the last country to sign up to the pivotal African Continental Free Trade Area in July 2019.
Sand Mba, executive director of Africa International Trade and Commerce Research, says there is a wide gap between Okonjo-Iweala's vision for open trade policies and Buhari's policy record.
"We have several bilateral and multilateral trade policies we have not domesticated. Our trade facilitation agencies such as the Nigerian Customs Service are not operational. So many things are wrong with our trade facilitation and our trade policy as a country," says Mba.
Buhari's protectionist stance
Protectionism has been a hallmark of the 78-year-old Buhari's economic leadership. In June 2015, shortly after he assumed office, the Central Bank of Nigeria (CBN) banned foreign exchange sales to importers of 41 items that it said the country could produce locally.
In August 2019, the federal government shocked the region by closing land borders with several neighbouring states. Buhari's goal was to prevent the smuggling of rice and other food items into Nigeria. The government hoped to encourage Nigerians to purchase local agricultural products, especially rice, to provide a boost for long-suffering domestic farmers.
But the border closure led to an increase in the prices of rice, tomatoes, onions, and other food items. When the borders were closed in 2019, Nigeria's year-on-year inflation rate was 11.02%. By December 2020 it had risen to 15.75%, the highest rate recorded in three years.
In December the government finally reopened the border posts, while keeping in place some restrictions on rice and other goods, after it became clear that the closures had not achieved any of its goals.
While the primary aim of the closures was to curtail food imports into Nigeria, they blocked other vital imports and exports from and to Benin, Niger, and Cameroon. Communities along the border and small and medium-sized businesses that trade over the boundaries lost their livelihoods overnight and saw their operations hampered by bureaucracy.
"If you need to grow the domestic economy, you do not need to stop trading with other trade partners. What you need is to support the domestic economy to be able to have the capacity to operate at the regional, continental and global level," says Mba.
Trade expert Femi Boyede says Buhari's penchant for protection remains a "complete contradiction" to the WTO's multilateral vision. "While the government was mentioning how much they gained for closing the borders, they did not mention how much they lost."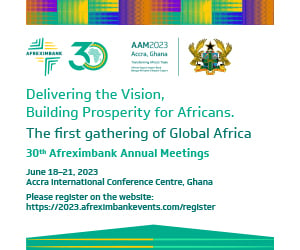 WTO's concerns about Nigeria
Okonjo-Iweala has a lot of work to do to convince the Nigerian government to reverse its trade policies, the experts say. But some say that the popular director-general, highly respected in the country after her stint as a finance minister and World Bank managing director, can exert a subtle influence on Buhari.
In mid-March, Okonjo-Iweala visited Nigeria for the first time since becoming director-general and met with Buhari, who she thanked for backing her leadership bid. She pledged the WTO's support for the country, but was not afraid to take on thornier topics. 
Okonjo-Iweala confirmed that the organisation was concerned about Nigeria's foreign exchange management and how it had been used to support manufacturing, exports and imports.
In particular, members took issue with the way Nigeria invoked the WTO's agreement on balance of payments to conserve foreign exchange. Some WTO members had brought complaints against Nigeria, she said, and urged the country to explain its foreign exchange regime to the WTO and those members.
"So, yes, the WTO is concerned about foreign exchange, the way we [Nigeria] manage it and how we use it to support manufacturing, export and import in our economy," she said.
She also hinted that the country must do more to boost the attractiveness of its exports: "WTO will do more to help Nigeria, but we need to add value to our products to trade more. We should exploit all the opportunities in front of us."
Mba says that Okonjo-Iweala's words will resonate in Nigeria.
"Okonjo-Iweala as WTO DG will be in a better position to speak to them and they will listen. She has to tell Buhari that having a restrictive trade regime is not good for the country. She has to make him realise that relaxing restrictive trade policies or eliminating or abolishing them totally will make the economy grow. Okonjo-Iweala needs to explain to him that Nigeria needs technology transfer and Nigeria needs to honour trade agreements. Exporters and importers need to have access to forex."
Towards a freer trading future
Okonjo-Iweala may also help to persuade a reluctant Nigeria to engage more constructively with the AfCFTA, which is designed to tear down trade barriers across Africa and usher in a new era of continental free trade. In her visit to the country, Okonjo-Iweala called the agreement "a unique opportunity for us to be able to engage commercially with other African nations to boost exports".
There are signs that the AfCFTA is already wielding a positive influence over Nigeria's trade policies. The reopening of Nigeria's borders in December came shortly after Nigeria ratified the agreement. Trade experts had argued that border closures would be a significant bar to the successful implementation of the agreement.
Ultimately, Okonjo-Iweala's responsibilities stretch far beyond supporting her home country. While she can offer advice, publically and privately, it will be up to Buhari whether Nigeria follows Okonjo-Iweala's lead and embraces multilateralism or reverts to protectionism. But the WTO and the AfCFTA hold out the opportunity of a freer trading future.
Subscribe for full access
You've reached the maximum number of free articles for this month.
Digital Monthly
£7.00 / month
Recieve full unlimited access to our articles, opinions, podcasts and more.
Digital Yearly
£56.00 / year
Recieve full unlimited access to our articles, opinions, podcasts and more.