Alcohol is increasingly big business in Africa, but when Covid-19 struck, governments across the continent closed down bars and breweries to halt the spread of the disease in social environments and free up hospital rooms usually occupied by problem drinkers.
Covid's impact and government clampdowns led brewers to halt investment, deprived barley farmers of vibrant markets, and stymied the growth of international giants and local craft brewers alike.
In South Africa, three controversial spells of prohibition, which have also seen retail sales banned, have decimated the continent's biggest drinking market. Industry estimates suggest that the country has lost R14.2bn (nearly $1bn) in sales revenue and more than R7.8bn in taxes and excise duties in the period.
The industry is weathering its fiercest storm in decades, with over 30% of local brewers in South Africa estimated to have permanently shut their doors.
The impact has been felt elsewhere on the continent. In Rwanda, national brewer Bralirwa's profits crashed in the year to June 2020, resulting in suspended dividends and a slumping share price before a recovery in the second half of 2020.
Heineken, one of four brewers accounting for 90% of the market in Africa – along with AB InBev, Diageo, and Castel Group – has announced job cuts and a hold on new African investments. That followed the Dutch firm's decision to scrap a planned brewery in KwaZulu-Natal.
Strategic investments pay off for Kenya's largest brewer
Diageo spends $219m on greener African business
Review: Cutting through the froth
Confidence in the future
But despite these circumstances, analysts say that beyond Covid-19 Africa will remain the world's fastest growing alcohol market. For brewers who survive the pandemic, a market worth $13bn for beer alone, driven by deepening urbanisation and demographic growth, continues to offer immense prospects.
International giant Diageo, which owns a brand portfolio including Guinness, Johnnie Walker, Smirnoff, Baileys and African-made beers Tusker, Senator and Orijin, spent two weeks methodically shutting down all 13 of its breweries in Africa last spring. Some 12% of its net sales were generated on the continent in 2019, but growth stalled in 2020, and major subsidiary East African Breweries saw beer profits slashed during the six months to December 2020.
But despite a tough year, the company is looking to an African industry beyond Covid with confidence.
"We understand Africa is an amazing place to do business but it's volatile, and you have to take that volatility in your stride, so yes this pandemic has hit Africa really hard, but I'm very encouraged by our performance," says John O'Keeffe, president of Diageo Africa.
The firm has introduced protocols to allow its breweries to reopen safely, on-site hotels have been set up with private transport for workers, and staff have been trained via an e-learning hub. Kenyan facilities were adapted to produce 600,000 litres of hand sanitiser, with thousands more manufactured in Cameroon and Tanzania.
The on-trade market, including bars, restaurants, clubs and hotels, usually accounts for 80% of revenue according to O'Keeffe, and Diageo has generated a $5m pot to help bars reopen in East Africa. But with significant uncertainty over how long the bar trade will be restricted in large parts of Africa as the continent experiences a second wave of coronavirus, an industry-wide shift to the off-trade business, particularly home drinking, is occurring.
"We've seen home delivery systems shift behaviour from high energy consumption to at-home with family and food, so we're adapting our portfolio and performance to that," O'Keeffe says.
Prohibition hits South African market
Yet in South Africa, prohibition included a ban on sales in retail stores, bars, restaurants, breweries and wineries, complicating industry plans to shift towards domestic consumption.
The extent of the ban has proved hugely controversial. South African Breweries (SAB) – a subsidiary of AB InBev, the world's largest brewer – announced it would challenge the alcohol ban in court, claiming that the first two bans caused 65,000 job losses and pushed 100,000 South Africans into poverty.
The brewer announced in January it was suspending the jobs of 550 workers indefinitely, and would implement an overall cut to remaining staff salaries by 10%. SAB was forced to cancel a further R2.5bn of capital investment, bringing the total sum of cancelled investments to R5bn.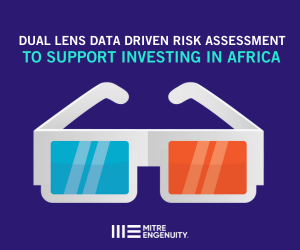 South Africa emerged from its third period of prohibition in February, but significant uncertainty remains over the future of government policy in the Covid era. The world's 12th largest beer producer accounts for 1.8% of total global beer consumption, according to the Beer Association of South Africa (BASA), a trade group representing alcohol producers.
BASA CEO Patricia Pillay says prohibition is ill-conceived, and has had a dire impact on the industry, jobs and household income.
"The situation faced by small business owners and craft brewers following the third blanket ban on alcohol remains dire… survey results from the Craft Brewer's Association of South Africa indicate that 87.5% of craft brewers are still at risk of permanent closure, and with zero targeted relief from government, this will likely become a reality," Pillay says.
Craft beer market suffers
Prohibition has hit the emerging craft beer market, which recorded encouraging growth from the early 2010s. The emerging industry accounts for 10% of jobs in the entire beer market, but forms just 1% of total production. Seasonal in nature, sales rocket during long summer nights that usually bring in an influx of tourists.
Nick Smith migrated from New Orleans to launch Soul Barrel Brewing Co in the winelands of the Western Cape. Smith says Covid forced the company to build a new bottling plant ahead of schedule, in order to supply online retailers and supermarkets, modifying a business model that gained most of its revenue from on-site sales and brewery tours. Despite tight prohibition, Smith says that the company managed to grow in the 12 months to February.
"It's been hectic and it's been a battle… The whole craft industry is new and many startups are still defining what their true business model is. Covid has developed this kind of wartime mentality that we just have to get through it, keep adapting and focusing on the long-term goal of making South African beer internationally known."
Prohibition has also hit the country's barley farmers, who face reduced demand and difficult planting decisions, says Jose De Kock, a farmer and chairman of the Barley Industry Committee.
"In 2020 AB InBev South Africa stuck to their original mandate of 340,000 tonnes of barley in the Southern Cape and in the Western Cape in the Swartland area. For 2021, famers' mandates have been cut over 20%, which is a huge decline."
Farmers are forced to sell excess barley as animal feed, which can be 50% lower than the price of malting barley. Alternative crops could be produced – principally wheat and canola – but many farmers could be counting the cost for years to come if those markets are oversupplied.
Following drought and a poor harvest in 2019, when high nitrogen levels degraded stock, last year's bumper harvest was the best on record says De Kock, which has boosted morale within the agriculture sector, for now.
New drinking habits
While the short-term outlook is troubled, restrictions are driving new consumer habits and brand opportunities. For multinational drinks companies like Diageo, green shoots of recovery are being found in spirits and the non-alcoholic beer sectors, according to Renaissance Capital's Adedayo Ayeni.
"We think that the market has growth opportunities in East Africa and Diageo itself is doubling down on the spirits segment in Nigeria," he says.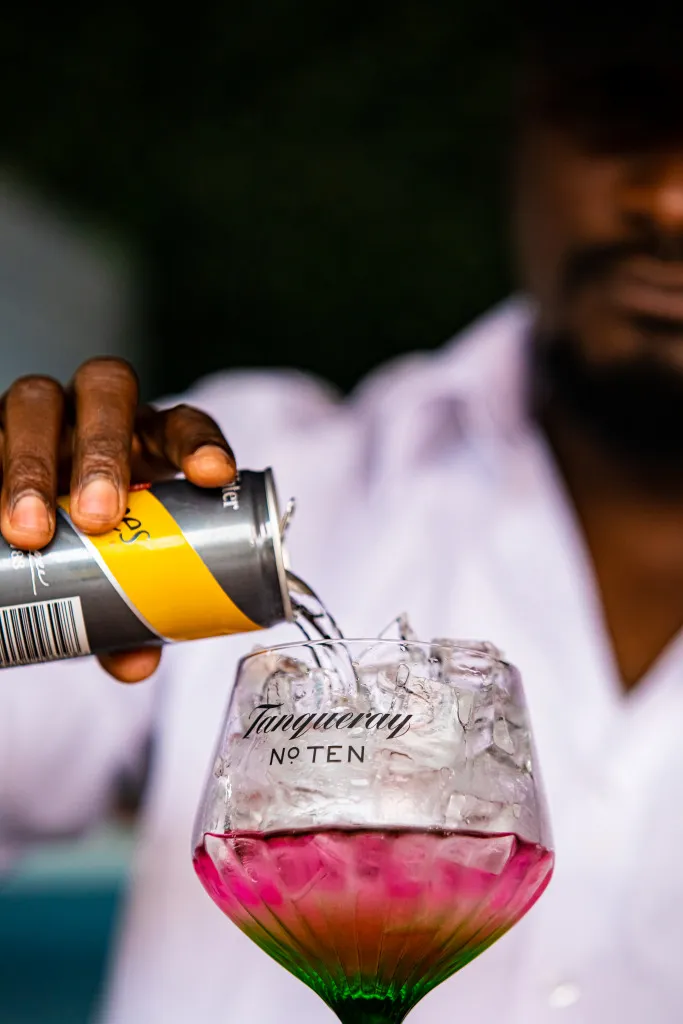 "Gin is a rising category in Nigeria and East Africa, particularly among women, and comes in affordable prices and packaging – especially the mainstream brands. In markets where the restrictions to alcohol sales were implemented, non-alcoholic beverages are rising in popularity, especially given that consumers will consume what is available."
Diageo's non-alcoholic Malt Guinness line grew double digits in the last six months, and the firm will look to boost their spirits brands further as home consumption replaces beer drinking in bars.
Opportunity to invest
Whether spirits and non-alcoholic drinks will be enough to see the market through further Covid restrictions remains to be seen. Nevertheless, Diageo says the crisis offers an opportunity to invest, and says it will ramp up capital expenditure in 2021.
"The companies that pause investment through a crisis will pay a big price for it after the crisis," says O'Keeffe.
Renaissance Capital's Ayeni concurs: "Consumers will always have the need to socialise, therefore the importance of bars and other on-premise consumption outlets will not be blunted in the near term. Rather we believe that the Covid-19 driven weakness in the brewer asset prices has presented investors with investment opportunities, to pick up these stocks in growth markets at appreciable discounts."
Subscribe for full access
You've reached the maximum number of free articles for this month.
Digital Monthly
£7.00 / month
Recieve full unlimited access to our articles, opinions, podcasts and more.
Digital Yearly
£56.00 / year
Recieve full unlimited access to our articles, opinions, podcasts and more.