These are difficult times for the Angolan oil industry. Years of underinvestment have resulted in a relentless fall in production that is undermining government finances. At the same time, low global oil prices, exacerbated by the coronavirus pandemic, are deterring upstream investment in the country's remaining deepwater acreage because of the high production costs involved.
President João Lourenço is counting on state oil company Sonangol to manage industry development and maximise revenue on the production that remains, yet the firm is currently barely able to generate a profit because of its overwhelming debts and is badly in need of reform.
When Lourenço came to power in 2018, he made the restructuring of Sonangol one of his top priorities. The minister of mineral resources and petroleum, Diamantino Azevedo, likened Sonangol to an octopus given the extent of its investments in everything from aviation, tourism and agriculture, to insurance, telecoms and banking.
These non-core assets are to be sold off to create a leaner company that focuses on developing its own upstream assets and its refining and distribution operations. The government is also planning to divest some of the many offshoots that are connected with the Sonangol brand but which are based around the world.
These include Hong Kong-based China Sonangol International Holding, in which it holds a 30% stake. Sonangol's role as the Angolan oil industry regulator has already been spun off into a new organisation, Agência Nacional de Petróleo, Gás e Biocombustíveis (ANPG), which will organise future licensing rounds.
The government is also keen to sell equity in the parastatal, possibly via an initial public offering (IPO), with a 30% share the most widely quoted figure. This has proved to be more controversial and progress has been slow, especially as the government fears it will be unlikely to gain full value for equity sales during the pandemic.
In November, finance minister Vera Daves de Sousa said that the government planned to sell the stake in Sonangol in late 2021 or early 2022. "All this will depend on how fast we can reorganise those companies to make sure that with the due diligence process we can capture the interest of high-quality investors," she said.
Falling output
Angolan oil production has steadily declined over the past decade, from close to 2m barrels a day (b/d) to an average of 1.25m b/d last year, while output averaged just 1.05m b/d this January. ANPG forecasts that production will fall to 500,000 b/d by 2028 if no new discoveries are made. All talk of challenging Nigeria in its position as the biggest oil producer in Africa has faded away.
Offshore production has been particularly badly affected, with far less capacity brought on stream than has been exhausted. This is partly because most remaining prospective acreage is either deepwater or ultra deepwater, on which upstream activity is far more expensive. Few new exploration wells have been drilled, although Total is currently working on what will be the world's deepest ever well, at more than 3,200m below sea level.
These costs can be borne in an era of the $100 barrel but an average price of $58/barrel over the past five years is generally not sufficient to tempt investors into deepwater exploration. Low oil prices over the course of the pandemic have intensified the pressure on the government to reform Sonangol and attract more oil and gas industry investment.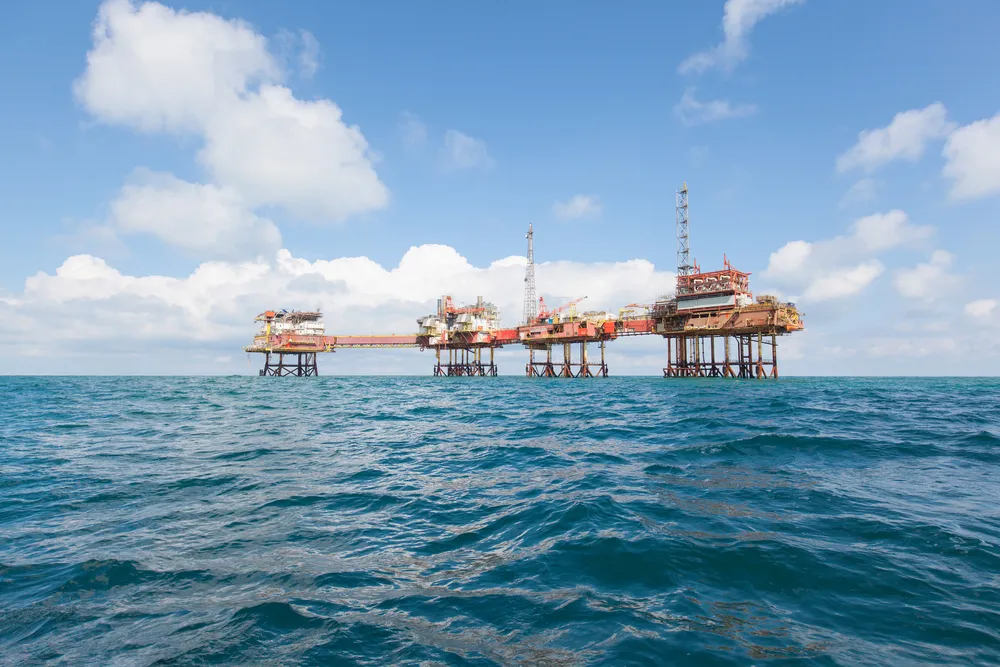 Improved terms of investment could lure investors back in a low price environment but give the government less incentive to sanction licensing in the first place. The government seemed content with the oil production that it had for many years but has struggled to attract new players by neglecting reform of the investment regime.
Sonangol's own ability to finance exploration work is limited by the weight of its huge debts and other liabilities. Although the government has long relied on the company's revenue to finance general expenditure, a combination of economic mismanagement and money funnelled out of the company by former executives have destabilised its finances.
Sonangol sustained its operations for many years by borrowing, including from China, but has been forced to use future oil production as collateral.
Despite the sale of some assets and some debt cancellation, Sonangol generated a net profit of just $125m in 2019. Debt repayments of $1.8bn virtually cancelled out its revenue and its core operations actually generated a $955m loss.
The position is likely to have deteriorated last year, as oil prices were much lower than the $64 a barrel achieved in 2019. Auditor KPMG said that Sonangol's liabilities outweighed its assets at the end of 2019.
New investment
There are some signs of hope for the future. Although relatively few blocks were licensed anywhere in the world last year because of the level of economic uncertainty generated by the pandemic, Angola was something of an exception.
Total secured two more blocks, while ANPG agreed to expand three deepwater blocks already operated by ExxonMobil, 30, 44, and 45, to allow the US firm to carry out exploration work in the largely unexplored Namibe Basin.
Some of the maritime territory now included lies in water depths of over 3,000m, so conditions will be challenging. More controversially, it has been reported that ANPG is set to license onshore exploration in conservation areas, following its own initial survey work.
Beyond field development, the government has sought to improve fuel supply within the country. Although a net oil producer, Angola imports about 80% of all its refined petroleum products because of the lack of domestic refining capacity.
In October, Sonangol and developer Gemcorp announced that they had taken the final investment decision on the development of the long-awaited oil refinery in the enclave of Cabinda. It will have initial refining capacity of 30,000 b/d but this will be doubled in the next phase, with total investment costs estimated at $900m.
In a joint statement, they said: "The refinery will be the first private investment of this nature in Angola and will utilise the latest US technology." In addition, the government sanctioned the construction of the Barra do Dande refined petroleum product storage facility in December. Located to the north of Luanda, it should help to prevent the type of fuel shortages that have been experienced in the past.
Given Lourenço's determination to overhaul the oil industry while also opening up new areas of the economy, it is unfortunate that oil production has fallen during the tenure of the reform-minded president, who came to power in 2017.
The income generated from oil exports is badly needed to finance both the reforms and planned diversification programmes. Yet desperate times often result in the most deep-seated oil reforms, as both parastatals and governments see change forced upon them.
Angola badly needs to minimise its reliance on oil, particularly as the world further reduces its reliance on hydrocarbons, but the process of change is likely to be painful.
Subscribe for full access
You've reached the maximum number of free articles for this month.
Digital Monthly
£8.00 / month
Receive full unlimited access to our articles, opinions, podcasts and more.
Digital Yearly
£70.00 / year
Receive full unlimited access to our articles, opinions, podcasts and more.