With the new vaccines being rolled out globally, business and political leaders are beginning to see a way out of lockdown at last. Planning and policy for the economic recovery and public health strategies are underway.
A concept paper by IC Intelligence chair Lord Peter Hain and chief strategist Desné Masie looks at the ways our economies could not only be restored but also improved. Pathways to a New Global Economy that Work for Africa proposes some potential reforms that could help us to build back leaner and greener by asking some open-ended policy questions to stimulate the global debate.
In the coming months, IC Intelligence will explore each of these themes in more detail in its white papers through research and analysis with its knowledge partners.
The excerpt below gives a sneak preview of Lord Hain's introduction to the paper.
Lockdown lessons
Europe's sorry experience of the Covid-19 pandemic has left one thing crystal clear: it's an awful lot harder to get out of lockdown than into it.
After about four months of near-normal life during summer in the northern hemisphere, European countries have experienced soaring infection and death rates, Britain's among the worst.
Ignoring calls for decisive action from his scientific advisers, just as he had done back in February/March, Prime Minister Boris Johnson went late into England's second national lockdown earlier this month.
Without an effective system of universal testing and tracing for the virus – like South Korea or Taiwan for instance – putting the virus "back in its box" as Boris Johnson trumpeted has proved impossible.
He has been caught out by a cavalier attitude to truth and detail. His ministers' preoccupation with dominating the news agenda has produced a chasm between headline grabbing rhetoric and reality, surpassed only by Donald Trump.
Why, for example, does Germany, a similar north European country with an even larger population, have so many fewer deaths and infections than the UK, which has one of the very worst records?
The answer is that Germany invested in its local care and health systems, empowering them to track, trace and isolate, whereas Britain has tried to superimpose an entirely new centralised system outsourced to private providers like Deloitte who have no experience whatsoever of attempting anything like that.
Meanwhile, pandemic historian Mark Honigsbaum has analysed the 1918, 1957 and 1968 influenza pandemics and argues that they don't end easily or quickly, certainly not without a forensic, locally based network for testing and tracing.
It seems that there is no easy answer except to isolate cases and quarantine close contacts, obey social or physical distancing, wear masks, rigorously practise hand hygiene and protect those who are most at risk of serious illness or death if they are infected, mainly the vulnerable and elderly.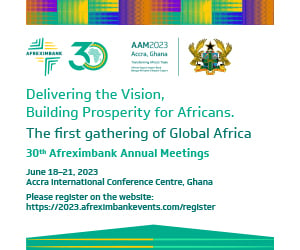 If Africa is looking for examples on how to manage the incredibly complex issues of getting life and the economy back up and running again during Covid-19, don't follow Britain – except mostly for what not to do.
And for good leadership don't look to the self-styled strong men of the world Trump, Putin and Bolsonaro. Instead try three women: New Zealand's Jacinda Ardern, Denmark's Mette Frederiksen, and Germany's Angela Merkel who without bombast or ego have been decisive and effective.
Lord Peter Hain is a former anti-apartheid leader and British Cabinet Minister. He is the Chairman for IC Intelligence
Subscribe for full access
You've reached the maximum number of free articles for this month.
Digital Monthly
£7.00 / month
Recieve full unlimited access to our articles, opinions, podcasts and more.
Digital Yearly
£56.00 / year
Recieve full unlimited access to our articles, opinions, podcasts and more.