The implementation of infrastructure projects worldwide is a symbol modernity and boosts interconnectivity between nations.
Infrastructure projects are shaped by geopolitical and economic rivalry between different regions. The east coast of the African continent comprised of Djibouti, Eritrea, Ethiopia, Somalia, Kenya, Tanzania, and Mozambique are examples of countries that have welcomed foreign investors to finance the construction of new ports or the modernization of existing ones. The hundreds of ports in Africa, which accounts for 6% of the world's water-borne cargo traffic and approximately 3% of the world's container traffic, are little known.
It is generally recognized that lack of adequate infrastructure is a huge obstacle to growth and development. The obstacles to financing remain a key challenge and result in a low-level of intra-African trade and trade with other regions.
Africa accounts for up to 12% of the world population but produces only 1% of the global GDP and only 2% of the world trade. Needless to say, six of the ten fastest-growing economies in the world today are in sub-Saharan Africa. This underscores the fundamental need for rapid infrastructure transformation.
Infrastructure development has been hampered by budgetary constraints. Historically, African governments have financed such projects from their budgets, acknowledging that local banks are often unable to provide the loans required for long-term infrastructure investment.
A custom collaboration with the private sector is a necessary and crucial prerequisite, as it enables the diversification of the available financial resources through the development of domestic and regional capital and debt capital markets, while simultaneously boosting Public-Private Partnerships (PPPs). These markets are generally not well developed in Africa outside of South Africa, and although this is slowly changing, it takes years and political stability.
In East Africa, the Mombasa Port handled 1.425m Twenty-Foot Equivalent Units (TEUs) in 2019, representing 7.3% growth over the previous year. However, similar to the Lagos port in West Africa, it needs to be renovated and requires solutions for the endless traffic, which remains a challenge.
According to the Kenya Ports Authority (KPA), the port handled over 34m tons of cargo by the end of 2019, compared with 28.5m tons in 2018. The Mombasa Port is projected to handle over 2.5m TEUs by 2022, following the completion of the second Container Terminal. This follows a loan of USD 350m secured by KPA from the Japanese Government. The port will increase its holding capacity by more than 950,000 TEUs.
South Africa handles 60% of the total number of containers passing through the Durban Port. It connects the entire region with the Far East, Middle East, Australasia, South America, North America, and Europe. It is South Africa's main container port and the largest container port in Africa in terms of capacity.
The Port of Abidjan in Ivory Coast is the economic hub generating about 80% of its customs revenues. It is also one of the leading commercial ports in West Africa and serves landlocked countries including Mali, Burkina Faso, and Niger. The China Harbor Engineering Company (CHEC) has completed a US $ 993 million expansion project that includes three new container berths, a ro-ro berth, a general cargo berth, and shipping channels to improve cargo handling volume. There are ongoing efforts to build a second container terminal to increase the port's cargo capacity and accommodate larger new-generation ships.
Nigeria has a coastline of over 850 km and more than 70% of its trade by value is transported by ship. In a recent report, the Nigerian Maritime Administration and safety agency stated that "The importance of the blue economy, particularly the maritime transport for trade and development in Nigeria, cannot be overemphasized."
The Port of Lagos is Nigeria's primary seaport, but like all of the country's ports, it faces efficiency problems. The Aliko Dangote refinery was originally expected to start production in 2016, however, the deadline was postponed to the end of 2019 following a change of location. The inefficient ports in Lagos have been held liable for the slow progress of what will be the largest refinery in Africa, a fact highlighted by executives citing problems with the importation of steel.
Tanzania recently received a $12m grant from the World Bank and $345m in credit for its Dar es Salaam Maritime Gateway Project, which will help improve the efficiency of the port. Additionally, Bagamoyo Port will have the capacity to handle 20m containers per year, compared with Mombasa's installed capacity of 600,000 and Dar es Salaam's 500,000. The port is expected to be the largest port in East Africa. By 2045, the $10bn port is set to handle 20m TEU, 25 times the amount of cargo handled in Dar es Salaam Port. The tri-government venture between Tanzania, China, and Oman also includes the construction of a special economic zone adjacent to the port. Once fully developed, the Bagamoyo Special Economic Zone, supported by the Omani sovereign wealth fund, will be a top competitor to the East Coast ports such as Mombasa.
As part of the flagship projects in Kenya's vision 2030, Lamu Port-South Sudan-Ethiopia Transport (LAPPSET) Corridor Program is slowly materializing. The first berth of a proposed 32 berths port in the coastal town of Lamu was opened in 2019. It is an economic and transportation mega-project supported by China and is expected to include transportation hubs for rail, highways, and international airports. The cost of the 32 Deep Sea Berths is estimated at $5bn, with the first three Berths in the Urgent Plan of Lamu, to be built by the Kenyan government, estimated to cost $689m. The initial cost will consist of dredging and reclamation work, construction of berths and yards, construction of revetments, causeways and roads, construction of buildings and utilities, and procurement of equipment and tug boats. LAPPSET will serve Ethiopia, Sudan, Uganda, Rwanda, Burundi, and the Democratic Republic of Congo.
The seventh largest port in Africa is the Doraleh Container Terminal (DCT). Since its construction in 2009 by DP World, it has become an important "growth catalyst" thanks to the vision of the investor.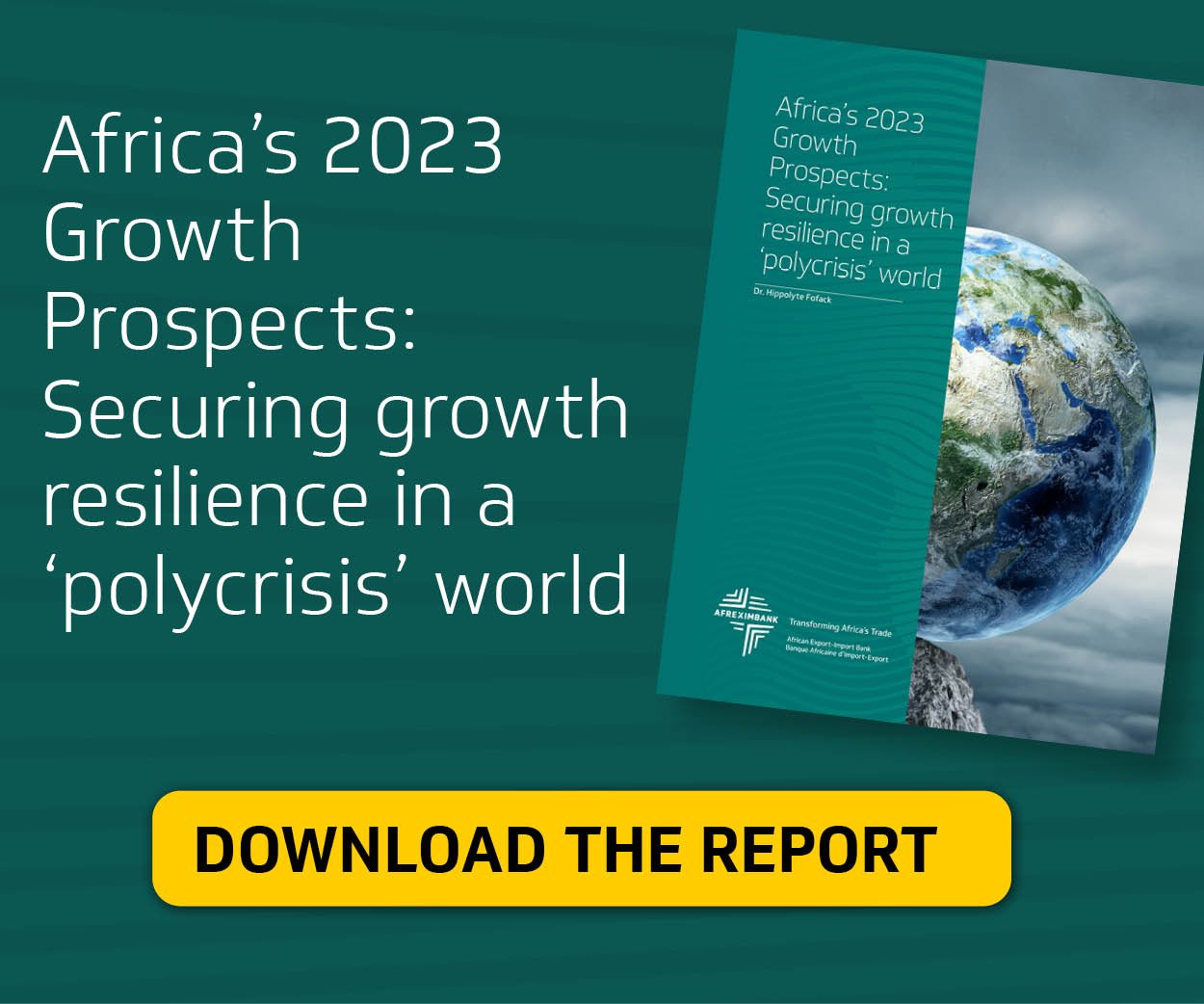 While the old port of Djibouti lacked the vision of creating a port with sufficient capacity and water depth for larger vessels, the DCT can now handle 1.6m TEUs and is 18 meters depth below sea level, according to the government.
Due to the recent seizure by the government of Djibouti, there is a low likelihood that the port will develop into a hub similar to those in Kenya and Tanzania. The latest tribunal ruling is the sixth substantive ruling in favour of DP World before the London Court of International Arbitration and the High Court of England and Wales. The original contract for the concession being written under and governed by English law.
Overall, several countries are making great strides. Rwanda aspires to position itself as "the Singapore of Africa" through the development of its Kigali Special Economic Zone in addition to a sophisticated telecommunications sector that has attracted the interest of Amazon, Facebook, and Google.
Additionally, the World Bank has ranked Togo as a top 10 reformer in the world, which is reflected in the demand for additional investment in agri-business industries. Namibia, often referred to as "Africa's optimist", is also attracting foreign investors with a liberal investment framework and its desire to develop into a global logistics hub.
The introduction of Public-Private Partnerships in the South African port environment is likely to expand access to finance and improve port performance. Private sector participation in infrastructure investment is viewed positively by investors. This will lead to a reduction in the cost of doing business in South Africa and, in return, improve port performance. Additionally, a multiplier effect will occur as the private sector attracts other private investors. Among the hurdles are the reduction of political risk, the creation of stability in the country, and the quality of the regulatory economic environment, all key factors in attracting foreign direct investment.
Besides, South Africa, Kenya, Ghana, and an increasing host of countries continue to face a number of challenges, including high unemployment rate, low currency rate, inflation, low GDP growth, high-interest rates, unionized workers, and the requirement for leaders to adhere to a legal framework.
What is the future of Africa? The demographic dividend, according to which more that 60% of Africa's population is under 25 years of age and is expected to double to 2.2bn by 2050, is a first step for governments, supported by national and multilateral development banks, to consider how to improve the flow of private-sector financing into commercially viable infrastructure sectors.
Every new infrastructure project must be accepted by the communities involved in order to gain the approval and reduce time spent on conflict resolution. Both investors and private capital seekers should feel secure knowing that the complexity of investing in Africa, even in the wake of Covid-19, is clearly outweighed by available opportunities. This should be followed by considering of redistributing government financing. This would prevent the crowding out of private-sector financing by governments reallocating financing from the most commercially viable asset classes to those that offer lower returns, which are more appropriate for government investment, in serving citizenry.
A third important step is to strengthen collaboration with national or multilateral financial institutions. Multilaterals can provide governments with critical skills in areas such as transaction support, planning, and risk allocation, leading to the embedding of these skills in government entities.
Today African leaders must focus on building the infrastructure their people and businesses need to improve. African governments devote billions of dollars to infrastructure projects.
Speed and scale depend on public approval and funding availability. The latter presupposes that private investors have confidence in the rule of law and the political stability, which will facilitate the business climate.
Governments must regard their ports as commercial assets and enable the ports to be internationally competitive. With the support of international expertise in port management, these port infrastructure projects can become the nation's pride. Country leaders and port investors need to have a complimentary vision to drive effective change on Africa's hundreds of ports.
David Otwoma is chief analyst and deputy director of the National Commission for Science Technology and Innovation in Kenya's Ministry of Education, Science and Technology.
Subscribe for full access
You've reached the maximum number of free articles for this month.
Digital Monthly
£7.00 / month
Recieve full unlimited access to our articles, opinions, podcasts and more.
Digital Yearly
£56.00 / year
Recieve full unlimited access to our articles, opinions, podcasts and more.