Increasing farmer resilience
Deforestation is a major problem in Côte d'Ivoire, the world's largest cocoa bean producer. Arouna Coulibaly, Senior Vice President, Managing Director Olam Cocoa and Coffee,Côte d'Ivoire (pictured), explains how Olam is addressing the problem through programmes focused on sustainable production and farmer livelihoods
Cocoa has been a part of who I am since my first job in a cocoa processing factory over 35 years ago. I've come to know cocoa farmers across every continent and lead the development of a business in my native country Côte d'Ivoire with the largest procurement network for sustainable cocoa.
I started my career as an engineer in cocoa processing before managing industrial operations and quality systems in the cocoa business in Africa, the Americas and Europe, covering bean trading and industrial processing. Working in multi-functional businesses and cross-cultural organisations, I acquired in-depth technical expertise in cocoa processing, chocolate making, food industrial processing as well as business and value chain restructuring, alignment, integration and development to gain an all-round knowledge of the product's value chain.
Côte d'Ivoire accounts for over 40% of world cocoa bean production. The trees are grown by around a million smallholder cocoa farmers, on tiny farms, where running water and electricity are luxuries. Deforestation is a major issue facing the industry, but it's inherently bound up with poverty as farmers encroach to grow more. We must ensure that we tackle both together – to source cocoa that is both Right-for-the-Producer and Right-for-the-Planet.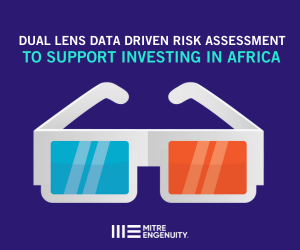 We therefore focus on three key areas:
Sustainable production and farmer livelihoods – we have many long-standing programmes across the world, but technology today is driving greater impact potential. As part of our goal to achieve 100% traceable cocoa volumes from our global, direct origination supply chain by 2020, we have scaled up our range of digital mapping tools. By recording data like labour and agricultural practices, as well as farm size and distance to infrastructure, we can issue farmers with tailored Farm Development Plans, delivering advice based on data about their farm – something they just never had.
Forest protection and restoration – this includes helping to preserve and rehabilitate 460,000 ha of classified forest here in Côte d'Ivoire.
Social inclusion and community engagement – such as partnerships to improve access to education for children. We also shouldn't under-estimate the importance of investing in processing in countries where cocoa is grown. Our year-round presence on the ground and our processing facilities give farmers visible market access. Having managed cocoa processing facilities in Europe, I'm pleased to now be closer to the farmers.
From our ultra-modern factories in Abidjan and San Pedro, we produce single origin cocoa cake, cocoa masses and cocoa butters under our Unicao brand. These ingredients, with their distinctive West African flavour, become part of recipes worldwide.
And this journey is one that we can now map for customers across multiple sustainability metrics for more informed interventions – Côte d'Ivoire being the first cocoa origin on Olam's pioneering AtSource platform.
AtSource meets multiple social and environmental targets and guarantees traceability by allowing customers worldwide to monitor each stage of a product's journey. AtSource drives key enablers such as sustainability and digital transformation and offers shared services to optimise synergies across its operating groups.
Positive outlook for processing
Since the integration of ADM's cocoa operations in 2015, Olam's country capacity has more than doubled. Our capacity utilisation, previously at 60%, has improved to more than 85% since October 2016, thanks to expanding market opportunities and cocoa bean availability and quality. Our team and improved technological skills have also enabled us to differentiate and innovate products and stock keeping units (SKUs).
Côte d'Ivoire continues to be the top cocoa producing origin in the world. This is due to efforts made by the Conseil Café Cacao (Council for Coffee and Cocoa or CCC), agribusinesses like Olam Cocoa and NGOs over the years to ensure more sustainable cocoa farming, which supports farmer and community revenues and improves farmer livelihoods. As a result, quality has significantly improved and should continue to do so.
The government of Côte d'Ivoire remains committed to this trend in order to achieve a realistic target of 2m tonnes and more. Government supported operational incentives for grinding sector, including tax incentives will continue to boost national industrialisation and are likely to change the dynamics of the broader cocoa sector.