Energy companies need to combine the energy impact of their work with positive economic impacts for the communities where they build their plants, says Lekela CEO Chris Antonopoulos
In the middle of December, as 2019 wound to a close, a group of engineers achieved a significant milestone in West Africa. With the press of a few buttons, electricity flowed onto Senegal's energy grid from the region's first ever utility-scale wind farm. 
Twelve months later, by the end of this year, around 2m Senegalese will benefit from the clean, competitively priced electricity that Parc Eolien Taiba N'Diaye's (PETN – Taiba wind farm) 46 wind turbines will provide.  And this wind farm is not alone. A clean energy wave is sweeping the continent and renewable energy projects are now in motion across many of Africa's 54 countries.
Yet to focus purely on the wind farms themselves and the electricity they provide is to miss half the story. I firmly believe that the wider lessons, and the other things that we have achieved while building PETN, should be heeded by all energy developers on the African continent.  Clean, cheap power is part but not all of what our contribution should be to the African communities where we build and operate energy plants. 
The residents of West Africa, like many other parts of the continent, are growing increasingly familiar with the sight of turbine blades spinning and solar panels glinting in the sun.  The factors that caused Senegal to turn to large-scale wind power are shared by many other countries across Africa.
Cost is perhaps the most important element as renewable energy projects have continued to benefit from the falling prices of component parts.  In many countries, we have reached the point where wind and solar projects are not only able to compete on price without government subsidies, but are demonstrably cheaper than burning coal, oil or gas to generate electricity.  
The technologies behind wind and solar farms are a key reason for this fall. A coal-fired power plant sees little increase in efficiency the larger it becomes. A wind turbine, by contrast, enjoys the opposite effect. The larger it becomes, the more a turbine's efficiency – and its output – grows. The wind turbines sitting 70km north of Dakar in Taiba N'Diaye today are light years ahead of their ancestors from even 10 years ago.  
Solar panels have enjoyed similarly impressive leaps in technology. The most advanced panels today capture sunlight not only directly from the sky, but even from light reflected back up off the ground.  We should not discount a growing environmental awareness and appetite either.  It is for all these reasons – cost, technology, pollution and cleanliness – that renewable forms of energy are making their way across the African continent.
The Taiba wind farm in Senegal for example, contributes to the country's Plan Sénégal Emergent, which aims to increase access and lower the cost of electricity in the country. And it is a similar story in Egypt, a country that has committed to producing 20% of its electricity from renewable sources by 2022.  Money and resources are pouring into the construction of wind and solar farms right across Africa.
This is unquestionably a good thing. Electricity equals progress. Clean energy can contribute to the prevention of climate change. But, it does raise questions for companies that develop, build and operate renewable energy projects like Lekela does.
Contributing to communities
What is our role? Where does our contribution to the countries and communities that we bring power to begin and end? If a wind farm is built for more than 25 years, what does that mean for our relationship and our role with the citizens of the local town or village where the project is situated? Are we mere interlopers, are we long-term renters, or should we be true members of the community like anyone else who stays in one area for that length of time?
Our view has always been unequivocal. We enter communities to stay. And as members of a community, we should invest in its development and its wellbeing like any other citizen would. Some might call this "corporate social responsibility". To my mind it is simply good community as well as corporate citizenship.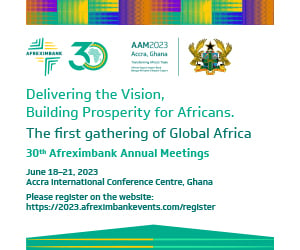 This belief is why we devote resources to community initiatives wherever we build a wind farm. Research – and plenty of discussion with our communities – has shown that environmental, educational and enterprise programmes are what our communities want our help and assistance with most.
We have helped to create new marketplaces and centres of commerce for the residents of Taiba N'Diaye in Senegal. Hundreds of children in rural parts of South Africa now enjoy better education and exercise facilities through programmes we have sponsored and developed. And in Egypt, migrating birds on their seasonal routes through the Gulf of Suez will be better monitored and protected through training and development policies we are putting in place.
These are small, considered programmes. But they are properly designed and rigorously monitored. Most importantly, like our wind farms they are built to last.  
Our experiences in Senegal over the past three years also reveal why even simple or small actions can have a large, positive impact as members of a community. Every wind farm needs access roads for construction and maintenance workers to reach the turbines. PETN was no different as we set about creating connections between the 46 wind turbines. 
What we didn't expect was the reception to those roads among the Taiba community. Rich, ripe crops that for years had rotted before reaching markets for sale were suddenly being whisked along these new service roads. It turns out that roads, rather than fertilisers or irrigation, have led to a dramatic increase in agricultural success and local economic prosperity for the people of Taiba.
Unsurprisingly, this kind of initiative is likely to feature even more prominently in our plans the next time we build a wind farm in a rural community!
A true measure of success
If all goes well, then forecasts suggest renewable energy could make up well over 20% of Africa's energy consumption by 2030. That would represent a fourfold increase from 2013 and position the continent firmly on the map as a renewable energy hub.
The role of companies like Lekela will be crucial in meeting this goal. Make no mistake – this is an industry and a set of technologies that have the potential to thrive right across Africa. Few places have the combination of constant, strong winds and long periods of sunshine that this continent does. 
Harnessing this abundant, free, renewable set of resources while helping to build knowledge levels, expertise and Africa's own renewable energy supply chain will be one of the great infrastructure projects of the next decade. But we can only consider this a true success if we combine the energy impact of our work with economic impacts that are valued by the communities that welcome us into their lives to build renewable projects. We should aim for nothing less. 
This article was produced in association with Lekela Power.
Subscribe for full access
You've reached the maximum number of free articles for this month.
Digital Monthly
£7.00 / month
Recieve full unlimited access to our articles, opinions, podcasts and more.
Digital Yearly
£56.00 / year
Recieve full unlimited access to our articles, opinions, podcasts and more.