Ademola Adesina, the Founder and Chief Executive of Rensource Energy, talks to us about the growth of this successful and scalable renewable energy startup in Nigeria
Nigeria's problems with power provision are well known. It is a country of 200m people served by little more than 5 GW of functioning power generating capacity.
A troubled privatisation in the electricity industry in the middle of the last decade has done little to alleviate widespread power outages, or speed up efforts to bring electricity access to  Nigerians without it. The result is a country still dependent on small-scale generators to compensate for unreliable grid supply, if there is supply at all. There are an estimated 16m generators in the country, mainly running on polluting and costly diesel. 
To help overcome a problem that has proved so intractable, President Muhammadu Buhari's government is now turning to the off-grid sector, based on increasingly cheap solar energy, to see if it can provide a more reliable and cost-effective alternative.
This fresh thinking has provided new opportunities for Rensource's Ademola Adesina, who first moved into the Nigerian market in 2016, when he set up a business providing residential power for Nigeria's urban middle classes. He had previously started up a business providing cheap solar hybrid power for mobile phone masts in India, when he was working as entrepreneur in residence for the Capricorn Investment Group in the US, the country in which he grew up.
He then looked at establishing a similar operation in East Africa, but discovered that customers there weren't as focused on getting power cost reductions as those in India, making it a more difficult business proposition. However, Nigeria, Adesina's birthplace,  has provided more fertile ground – and a potentially huge market.
"I wanted to find the part of the value chain where you could bring the most value quickly and create a business out of it," he says.
For Rensource, the residential power business fitted the bill, because it provided a simple and standardised solution to customers' need to reduce the expense and hassle of burning diesel in generators.
"The model was: you pay the bill, and we'll handle everything else. We were growing at a pretty good clip," Adesina says.
Then, in 2017, Nigeria's Rural Electrification Agency – the body handling the government's off-grid drive – got in touch, asking Adesina if he could devise a new model to bring reliable power to Nigeria's many large urban markets, where badly maintained and often dangerous small-scale generators proliferated.
"We proposed a mini grid, essentially a large solar-hybrid system, blanketing the rooftops with solar panels, with hubs throughout the markets. We put our systems in those hubs and provide a smart meter for every shop owner." he says.
Urban markets reap benefits
Solar power is a good fit for markets, which do most of their business in daylight hours, though Rensource also provides back up generation and some small-scale battery storage for cloudy days and the rainy season.
"Beyond the technology, we also built a large customer service infrastructure within the market. So, we have agents, technicians and other staff. At any point during the day, we're fixing problems, collecting payments, cleaning the panels, or whatever. We basically became a utility just for the market," he adds.
The model was a success and has now been rolled out in eight markets around Nigeria, including the Sabon Gari Market mini-grid project in Kano, where it is providing power to over 11,000 shops.
The economies of scale, falling solar panel costs and the savings in diesel generation for customers have been enough for the finances to stack up for both Rensource and its customers. The transition was helped by government insistence that traders gave up their generators.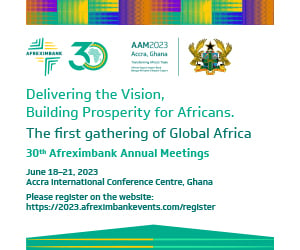 "We realised that this was actually a faster way to grow. In our residential model, deploying systems at a hundred different locations meant we had a hundred different sets of problems. The markets model concentrates all of our problems in one location, where we can provide enough resources to make sure everything works," says Adesina.
The Covid-19 pandemic has led to a pause in the roll-out in further markets. Nigeria's usually busy markets reopened in May after several weeks of closure due to the pandemic, but Rensource is reluctant to commit to further market projects until the longer-term trajectory of the pandemic is clearer and the risk of further market shutdowns recedes.
C&I model comes into its own
However, the company has recently developed another side to its business that is less affected by the pandemic. In 2019, it adapted its model to begin providing single offtaker power plants for large manufacturers and commercial and industrial (C&I) clients.
"This is a business where we build a power plants for, say, a mill or a poultry farm and then they just pay us a "per-kilowatt-hour" price for based on a 10 or 20-year contract. Our price is certainly cheaper than diesel and is competitive with grid power in some parts of Nigeria.
Adesina says that the falling price of solar panels and other equipment has enabled the company to keep the cost of its service down.
"We can be very competitive, especially in the middle belt and north of Nigeria. That business has grown very aggressively – this year alone we will probably deploy about 10 MW with commercial industrial clients based on single-offtaker power purchase agreements," he says. 
Rensource is now developing seven of these commercial and industrial solar projects for single offtakers. These include one of the largest poultry farms in Nigeria, near Abuja, for which the company is building a 1 MW power plant.
Third party services push
Rensource is also able to take advantage of the trend in Africa towards using utility services as a gateway to customers for third party companies, who would otherwise have no easy access to them.
"We were constantly being approached by banks, fast-moving consumer goods companies, insurance companies or fintech businesses, asking if they could layer on top of the online distribution channel for our service," he says.
"We wanted an efficient, scalable way to do that, so we're basically building a platform – Spaces O2O (Offline to Online) – that we plan to launch in the second half of 2020, which allows merchants and small businesses in Nigeria to manage their business."
The platform is designed to work on two fronts. Firstly, the Spaces app offers services from various providers to merchants to help manage their own business. The merchants can choose from tools, such as those for accounting and inventory management, logistics and warehousing, and deal directly with the provider through the app.
But it also offers the merchants third-party services which they can then push to their own customers. That gives those third-party providers access to customers that would be difficult and costly to reach otherwise, while allowing merchants to offer a more diverse range of services to their customers and generate more revenue for themselves along the way. 
"We think this technology platform, built for SMEs, will change the market. I think you'll be hearing a lot about that in the next few months," says Adesina. 
Subscribe for full access
You've reached the maximum number of free articles for this month.
Digital Monthly
£7.00 / month
Recieve full unlimited access to our articles, opinions, podcasts and more.
Digital Yearly
£56.00 / year
Recieve full unlimited access to our articles, opinions, podcasts and more.