Cyril Ramaphosa says that his strict lockdown measures have saved thousands of lives, but as South Africa gradually emerges from lockdown it is faced with tough economic challenges. David Thomas reports
In mid-May, nearly seven weeks into the one of the toughest pandemic lockdowns on earth, South African President Cyril Ramaphosa delivered a sombre address to the nation. After acknowledging the deaths of over 200 and the enormous sacrifices borne by citizens confined to their homes and kept from work and social activity, the president insisted that his severe measures had prevented perhaps eight times as many deaths and some 80,000 additional infections.   
South Africa, he said, will continue to proceed with the utmost caution, only gradually emerging from lockdown when it can safely avoid a "rapid and unmanageable surge in infections" which risk overwhelming its fragile health infrastructure. Yet having pressed his case for a continuation of the harsh measures – and compared the country's success to death rates in the UK and the US – the president also struck a note of contrition.    
"There may have been times when we have fallen short of your expectations," he said. "Some of the actions we have taken have been unclear, some have been contradictory and some have been poorly explained. Implementation has sometimes been slow and enforcement has sometimes been inconsistent and too harsh."  
That apology hinted at the immense political difficulties the president must grapple with as the public chafe at the severity and duration of his plans and a series of unpopular measures that go beyond the international norm. He was lauded early on for his immediate grasp of the dangers of coronavirus and rapid efforts to close the borders, but the favourable public consensus is fraying as the economic costs mount and harsh restrictions remain in place. With his cabinet divided over the way forward, and business and trade unions united in urging a rapid resumption of economic activity, Ramaphosa faces pressure to change course.    
"It takes a great deal of political miscalculation to anger the church, the cigarette companies and the exercise lobby," says analyst Ralph Mathekga."It's not about whether he's going to ease it or not, it's about how fast he is going to be kicked down to easing it."  
The costs of lockdown
The government concedes that the current suspension of most economic inactivity cannot be sustained for long. The IMF projects that the economy will contract by 5.8% this year, but a worst-case scenario from the Treasury projects a contraction of 16.1%. The Treasury says that up to 7m jobs could be lost, with unemployment potentially increasing from an already dire 29.1% to 50%. 
A business survey at the height of the lockdown in the final two weeks of April by StatsSA found that almost half of the respondents had temporarily closed shop, while 8.6%, mainly small businesses, have permanently closed. The crucial mining sector is allowed to operate at just half its capacity under rigorous social distancing measures, and state-owned South African Airways will be allowed to fold with the loss of 5,000 jobs. With international borders closed, a tourism sector which contributed R425bn ($24.4b) in 2018 has shuddered to a halt. Any hopes that the president had of reviving the moribund economy are on hold.   
In common with other nations, the government has been forced to implement a series of essential but costly economic programmes to protect vulnerable citizens and businesses. The centrepiece is a R500bn package to help distressed companies and provide income to informal workers and poor households. The government says that a relief scheme has paid out over R11bn to 2m employees at over 160,000 distressed companies, while a R200bn loan guarantee scheme has begun to process applications from small and medium-sized businesses. While critically important, the measures will deepen long-term economic woes.   
"The deficit will widen much further as a result of the government's fiscal package and, perhaps more importantly, due to a fall in revenues caused by the economic collapse. Overall, we think the budget deficit could widen to around 15% of GDP this year. It should then narrow, to 7% of GDP or so, in 2020-21… Without faster growth, stabilising the debt ratio looks almost impossible," writes WIlliam Jackson, Capital Economics' chief emerging markets economist.   
Pressure to get the economy moving
Given the urgent short and long-term need to reopen the economy, the government has introduced an alert system of five levels, which it says will allow the country to gradually return to normal. Level 5, active at the beginning of the lockdown, imposes the most stringent restrictions on movement and economic activity, while Level 4 – the current level – retains most of the lockdown regulations but permits the gradual opening up of certain parts of the economy.
Levels 3 to 1 allow a progressively greater relaxation of economic and social restrictions. Ramaphosa has announced that most of the economy will move to Level 3 by the end of May, but the government has been "light on detail or explanation for the exact biomedical drivers of moving between phases," writes Peter Attard Montalto, head of capital markets research at Intellidex. There is also a debate over whether levels can be imposed regionally. 
Nevertheless, pressure to move to a lower level has prompted an unlikely alliance of business and trade unions – often antagonistic foes going back to the days of apartheid – both of whom are pushing for a more liberal interpretation of the rules. Congress of South African Trade Unions (COSATU) spokesman Sizwe Pamla told local media that the country needs to move to Level 3 "as soon as it safe to do so" and said that the country cannot afford to be run on food parcels and benefits. Pamla's views were echoed by Busi Mavuso, chief executive of lobbyists Business Leadership South Africa, who argues that the country needs to "test its defenses" in a move to Level 3.   
"With a country sliding deeper into a recession with every passing week that many industries remain closed or operate at half capacity, the urgency grows to rapidly relax Covid-19 restrictions on the economy," she wrote in Business Day. "When these regulations become inflexible and difficult to understand, they cause much angst with social partners… For a time, it felt like some of the measures that were being strictly upheld were beginning to unravel a social compact that had carried us through this difficult period. There has to be a co-ordinated push between government and the private sector to ensure that over the second half of the year there aren't unnecessary restrictions to commerce."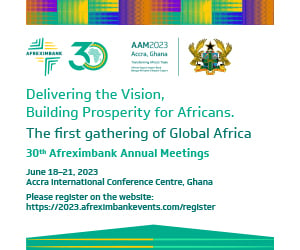 Search for consensus
Few restrictions have proved more controversial than the ban on alcohol and tobacco sales, which have strained relations with businesses and citizens. The government insists that the bans have freed hospital beds needed to tackle the pandemic, but others see a restriction on civil liberties. Even non-essential e-commerce was subject to a temporary ban. While the president's May speech acknowledged that the government had overreached, cabinet disagreements complicate further easing.
Ramaphosa's consensual style of government means that he defers to the majority view – which has led to others making the running on restrictive measures. A president who lacks ultimate control has been forced into messy compromise, writes Attard-Montalto: "On a personal level Ramaphosa is a collectivist which in a cabinet sense means he is a majoritarian, taking the majority view where consensus cannot form. At present the securocrats and the microeconomic-fiddlers and micromanagers have the majority with National Treasury and other more sensible voices drowned out."  
That need to defer to a wider collective rankles with opinionated finance minister Tito Mboweni, who took to Twitter to compare the process to "swallowing a rock". As the pressure to relax restrictions mounts, the president may be forced to reassert control. 
"Ramaphosa is a man who is amenable, he's a man of reason, but emasculated by the ANC. But people are getting impatient and at some point will say you're not willing to pick a fight on behalf of the people. It's always a balance in the interests of the preservation of political power… This cabinet is a compromise cabinet and remains so during the lockdown," says Mathekga.  
Aside from the economic costs of restrictive measures, there is a danger that citizens – who have been remarkably compliant – will disregard further instruction. Lockdown life is intolerable to millions of township residents who live in cramped, insanitary conditions and who have been deprived of formal and informal income streams during the crisis. Aerial footage of thousands queuing for food packages in Olievenhoutbosch township shows the impossibility of imposing indefinite social distancing measures in cramped urban settlements.  
"If you've got a big chain of supermarkets in the township where there's overcrowding, give them a quick licence to establish makeshift shops to minimise overcrowding. Do your socio-economic analysis. You've got to make sure you provide services to the poor, otherwise they will not be able to subscribe to this. It's not that they're belligerent – it's physically and economically impossible," says Mathekga.  
'A different South Africa awaits us'
But as Ramaphosa grasps for the right approach to protect both lives and the economy, few can accuse him of underestimating the immense health challenge posed by coronavirus.  
"It is our actions now – individually and together – that will determine whether the great sacrifices that people have made over these last two months will ultimately save the lives of thousands of South Africans and spare our country from the huge devastation that this pandemic can cause. The transition to the next phase of the coronavirus response will in many ways be more difficult than the present one… A very different South Africa and world awaits us." 
Related articles
Nairobi's informal workers struggle under lockdown
Tanzania risks pariah status in Covid-19 response
Lesetja Kganyago: 'South Africa's growth problem is structural, not cyclical'
Covid-19 threatens Southern Africa's tobacco industry
Subscribe for full access
You've reached the maximum number of free articles for this month.
Digital Monthly
£7.00 / month
Recieve full unlimited access to our articles, opinions, podcasts and more.
Digital Yearly
£56.00 / year
Recieve full unlimited access to our articles, opinions, podcasts and more.