In Kakuma Refugee Camp in Kenya, the World Economic Forum's team of young problem-solvers are helping to create economic opportunities. David Thomas reports
At the Kakuma Refugee Camp in north-western Kenya and its spillover Kalobeyei Integrated Settlement, over 180,000 refugees from Sudan and Ethiopia, who fled violence and poverty, have found a home. 
First established in 1992 following the arrival of the "Lost Boys of Sudan" – refugees from that country's vicious civil war – Kakuma rapidly breached the 70,000 population it was originally designed for. While refugees have found safety in this sprawling temporary city, education and economic opportunity remain badly constrained, particularly for the young, who grow up with little exposure to the outside world.
A group of ambitious, activist young people convened by the World Economic Forum (WEF) hope to change that. The Young Global Leaders (YGL), a WEF programme to encourage and nurture the leaders of the future, is making plans to expand opportunities in the settlement. A diverse community of business people, politicians, artists and other professionals under the age of 40, the community hopes to take a refreshing look at problems facing refugees and put forward new solutions.
"In 2018 we brought a group of Young Global Leaders to Kakuma Refugee Camp in Kenya and we thought, let's see what this remarkable group of cross-sector people can contribute and build action around," says Mariah Levin, head of the Forum of Young Global Leaders.
"We're looking at the issue of migration globally. We're trying to take these big global issues that we all as leaders should be concerned about, and expose people in our group to them in a nuanced way, so that it's something they're emotionally connected to at a deeper level. The group walked away with a clear sense of how much potential there is in refugee settings – economic potential and human capital potential."
Finding solutions
Every year, the YGL select a new cohort of candidates aged 39 years or younger from around the globe with five to 15 years of recognised achievements, leadership and outstanding professional work experience and a personal commitment to serve society at a local and global level. The candidates enter the scheme for five years. To ensure the highest level of personnel, candidates from the business sector must manage a corporation or division. In Kakuma, this diverse group witnessed the problems first-hand and brainstormed solutions. 
"They walked away with a framework called the three Cs [connections, coaching, and capital] to connect refugees to the global economy. Are there new forms of capital that can be unlocked to support refugee economies to grow? How can the Young Global Leaders community, who are not bound by traditional world views – how can their disruptive thinking help us move forward in the ways we approach migration?"
One such outcome is a beta-mentoring platform to connect refugees to the global economy, which was refined in Kakuma and is intended to be rolled out globally in 2020.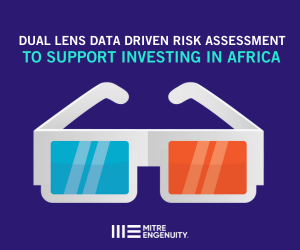 "We're a convenor, we bring people together to discuss big ideas, but ultimately we want them to take ownership. We're bringing another group back to Kakuma to pilot an Oxford-certified training programme that they've developed. The participants will receive Oxford certificates and the Young Global Leaders will mentor participants for three months to see if they can help them build businesses that are scalable outside the local context."
Leaders of the future
Yet the community is intended to be far more than a well-meaning initiative dominated by candidates from wealthy European and North American nations. The Young Global Leaders are actively seeking African candidates from a range of exciting backgrounds, and have already secured what it believes are promising leaders of the future.
"From across Africa we have hundreds of candidates every year. We are looking for candidates who have ascended to the height of their companies, CEOs or presidents, and the heads of large divisions of global companies. We've got the head of the Gabonese sovereign wealth fund. Currently we have the person who founded Flutterwave, the Nigerian disruptor, a documentary film-maker from Kenya and an amazing activist for disability rights. These are the types of people who we believe are changing the world and who we want to honour."
On a continent where the young are often ignored or sidelined at the expense of veteran politicians or business leaders, Levin believes that the Young Global Leaders can begin to change the paradigm of leadership and encourage the young to charge into a life of energetic public service.
"A lot of the Young Global Leaders are really attentive to this issue and invested in representing a youth voice. They're very invested in seeing a change in dynamic in terms of who is represented and how they are represented. They are certainly not afraid to share their perspectives and see it as their duty to be vocal about their beliefs. We're launching a year-long sub-fellowship, a boot camp initially, to see if we can get young people more engaged in politics and public life. We recognise there is this polarised discourse that our leaders have an interest in shifting."
Making a difference to the world
That defiant attitude was on display at the Young Global Leaders' Annual Summit in Dalian, China, in 2019. Two hundred Young Global Leaders from 64 countries participated under the theme of Human-Centred Leadership for Globalisation 4.0. The summit aimed to provide space for leaders to reflect on the leadership required for the next era of globalisation; to connect and share their expertise on critical issues; and mobilise their organisations' and their individual influence to effect positive change in the world.
"Every year we bring them together for an annual summit but also throughout the year they're invited to many of our WEF meetings to meet each other and the broader forum network. We also identify areas where we can see collective action from this group of people making a difference in the world. Once they graduate they have access to the alumni community. They're always a Young Global Leader, even when they're 60. We definitely keep them in our network more broadly." 
Subscribe for full access
You've reached the maximum number of free articles for this month.
Digital Monthly
£7.00 / month
Recieve full unlimited access to our articles, opinions, podcasts and more.
Digital Yearly
£56.00 / year
Recieve full unlimited access to our articles, opinions, podcasts and more.