Financial technology credit provider 4G Capital has partnered with insurance provider Turaco to offer an affordable health insurance package to its 104,000 micro and small business clients in Kenya.
4G Capital Group Limited ("4G CAPITAL"), a market leader in technology-driven financial inclusion, has partnered with the insurtech innovator Turaco to bring affordable micro health insurance solutions to clients across Kenya.
Since 2013, 4G Capital's primary focus has been to unlock the potential of East Africa's micro and small businesses through the provision of working capital credit combined with financial literacy and business enterprise training.
By offering micro health insurance, 4G Capital hopes to protect its 104,000 Kenyan clients from devastating financial consequences as a result of sickness or injury. The majority of 4G Capital's clients are traders operating within the informal sector, where one unexpected financial burden could put them out of business.
42% of low-income households in Kenya experience a catastrophic financial event caused by hospitalisation every five years. According to Kenya's Ministry of Health, almost 13% of Kenyans are unable to seek help for health care services due to lack of funds, and over 6% of households are at risk of impoverishment as a consequence of unexpected health care expenditure.
According to the Kenyan Government's most recent UHC Social Assessment Report, 62% of Kenyans do not have health insurance, the National Hospital Insurance Fund (NHIF) covers 35% of all Kenyans, and approximately 1.5 million (c.3%) Kenyans have private healthcare insurance.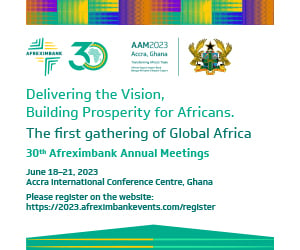 Turaco, is offering 4G Capital's clients an insurance package designed to ease the financial burdens associated with hospital admissions and death. The insurance is a safety net for people who are hospitalised for three consecutive nights or more, or in the unfortunate event that they pass away. The cost of a 12-month policy starts at Ksh. 1,000/year. 4G Capital's clients will be able to claim via WhatsApp or telephone and receive cash sent to their mobile money wallets in just 72 hours. The product is underwritten by Prudential Life Assurance Kenya Ltd., and distributed by Ellard Insurance Agency Ltd. DBA Turaco.
During these extraordinary times brought about by COVID-19, the survival of small businesses is critical to the welfare of communities across Kenya as they provide affordable food and vital daily provisions. Turaco's insurance policies cover COVID-19, giving additional peace of mind to 4G Capital's clients.
Wayne Hennessy-Barrett, CEO and Founder of 4G Capital, said: "We are delighted to partner with Turaco to bring this most urgent health insurance to our clients in their hour of greatest need. Informal market traders are the spark needed for national economic recovery. 4G Capital provides the fuel, and now with Turaco we can support the health and wellbeing of our incredible and inspiring clients."
Ted Pantone, CEO and Co-Founder of Turaco, said: "Our mission is to free people from the fear of financial shocks, which is all the more relevant during this COVID-19 pandemic. Working with 4G Capital presents a great opportunity to get more people insured with a partner that is aligned with our vision. Although many things in life are uncertain, the ability to access and afford healthcare should not be one of them. We're glad to be working towards making this a reality for 4G Capital's clients."
4G Capital now has over 90 local branches across Kenya and Uganda, and all remain open and supportive of the Government pandemic management policies. Existing clients can access 4G Capital's services seamlessly over its mobile technology platform, while new clients can contact the Customer Service Centre by email: [email protected]
Subscribe for full access
You've reached the maximum number of free articles for this month.
Digital Monthly
£7.00 / month
Recieve full unlimited access to our articles, opinions, podcasts and more.
Digital Yearly
£56.00 / year
Recieve full unlimited access to our articles, opinions, podcasts and more.