The rapid adoption of tech-based solutions is seeing Africa's economy progress in leaps and bounds, writes Peter Burdin.
Across Africa, a quiet revolution is taking place. This revolution is lifting people out of poverty, fostering private sector growth and seeing a burgeoning middle class emerge.
This revolution is a digital one and is seeing advanced technology fundamentally alter the socio-economic fabric of the African continent.
It is setting the course for the African economy for decades to come and has the potential to turn large parts of the continent into the economic powerhouse many of us have long thought possible.
This Tech revolution is ever present in the more than six hundred incubators  now operating across Africa.
It's encouraging how the impact of this Tech revolution is now spreading outside of those incubators and is being felt  widely in everyday life.
Numerous companies and governments have sat up and taken notice of Africa's digital economy revolution, becoming key players in its advancement. Intel, for example, have launched the 'She Will Connect' scheme aimed at advancing the digital skills of women, in a bid to boost their employability and become active participants in the digital economy. Elsewhere, Microsoft's 4Afrika project invests in tech start-ups and entrepreneurs across the continent.
We'll recall Mark Zuckerburg and his Facebook investment into Nigeria's tech community  after he visited  leading tech company Andela and stopped at the Co-Creation Hub (CcHUB) in Lagos, followed by a visit to the Aso Villa Demo Day in Abuja. This last was organised by the Nigerian government and demonstrated how it isn't just private companies stepping up their commitment to a digital future.
Foreign governments are also increasingly training their sites on Africa's tech potential. In the UK, the Go Global Africa Initiative, aims to connect African and British tech firms. Elsewhere, the UAE have recently launched a $500m 'Consortium for Africa' programme designed to close the digital skills gap that still holds the continent back from unleashing its full potential.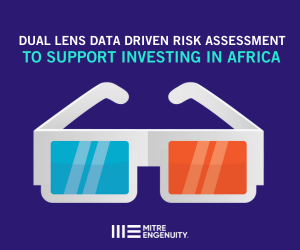 What these programmes reflect is where major private and public sector players see the future of Africa's economy. These programmes aren't being rolled out simply as charitable, development projects. The UK and UAE, for example, are smartly positioning themselves as the first port of call for growing African tech companies by becoming key partners in their development. They are symptomatic of not only the potential Africa holds, but the massive progress the continent has made in developing its digital economy.
This international interest in Africa should come as no surprise. The number of tech hubs across Africa has grown by nearly 50% over the past year. alone A year ago there were an estimated 442 active hubs in Africa, now there are some 618 hubs all offering support and facilities for tech entrepreneurs.
People always tell us that tech is a young person's world. With its rapidly growing youth population – the average age of an African is now said to be 19 years old-  the continent is well-placed to become the world's next leading tech innovator.
The potential for tech to revolutionise Africa's economy and society is almost limitless.. The continent has massive challenges to conquer in terms of infrastructure, poverty, urbanisation, climate change and all the other privations from health care to education where some 50% of schools still don't provide computer skills as part of the basic curriculum.
That's why the African Union has launched its Science, Technology and innovation Strategy for Africa. The strategy places tech at the core of the continent's growth path and emphasises the impact that STEM sciences can have across all areas of need. The AU envisages an Africa whose future is to be led by innovation to transform into a Knowledge-based economy.
According to an IFC report, closing this skills gap could add $130bn to the Sub-Saharan economy alone. Furthermore, the African Development Bank estimates that new opportunities from tech start-ups and e-commerce could add $600bn to the continent's GDP in the coming years.
These numbers show the huge opportunity tech development presents and how Africa's digital skills  are at the heart of an economic revolution that will fundamentally transform the look, feel and prosperity of the African continent.
Peter Burdin is the former BBC News Africa Bureau Chief. He has over 35 years' experience working in the BBC News International Affairs department, including 5 years spent in Nairobi and Johannesburg heading up the Africa Bureau.
Subscribe for full access
You've reached the maximum number of free articles for this month.
Digital Monthly
£7.00 / month
Recieve full unlimited access to our articles, opinions, podcasts and more.
Digital Yearly
£56.00 / year
Recieve full unlimited access to our articles, opinions, podcasts and more.